When wear hear about design, architecture or Scandinavian fashion we envisage minimalist pieces, structures and items of clothing. The term "less is more" defines these lines and organised landscapes to perfection in a very particular way with such pure Nordic colours, geometric shapes and natural fabrics.
Fortunately, there is no rule without exception, and that's where the Danish brand Baum und Pferdgarten, with their explosion of colours, prints and contrasts is rewriting some of the new Scandinavian codes. Let me explain.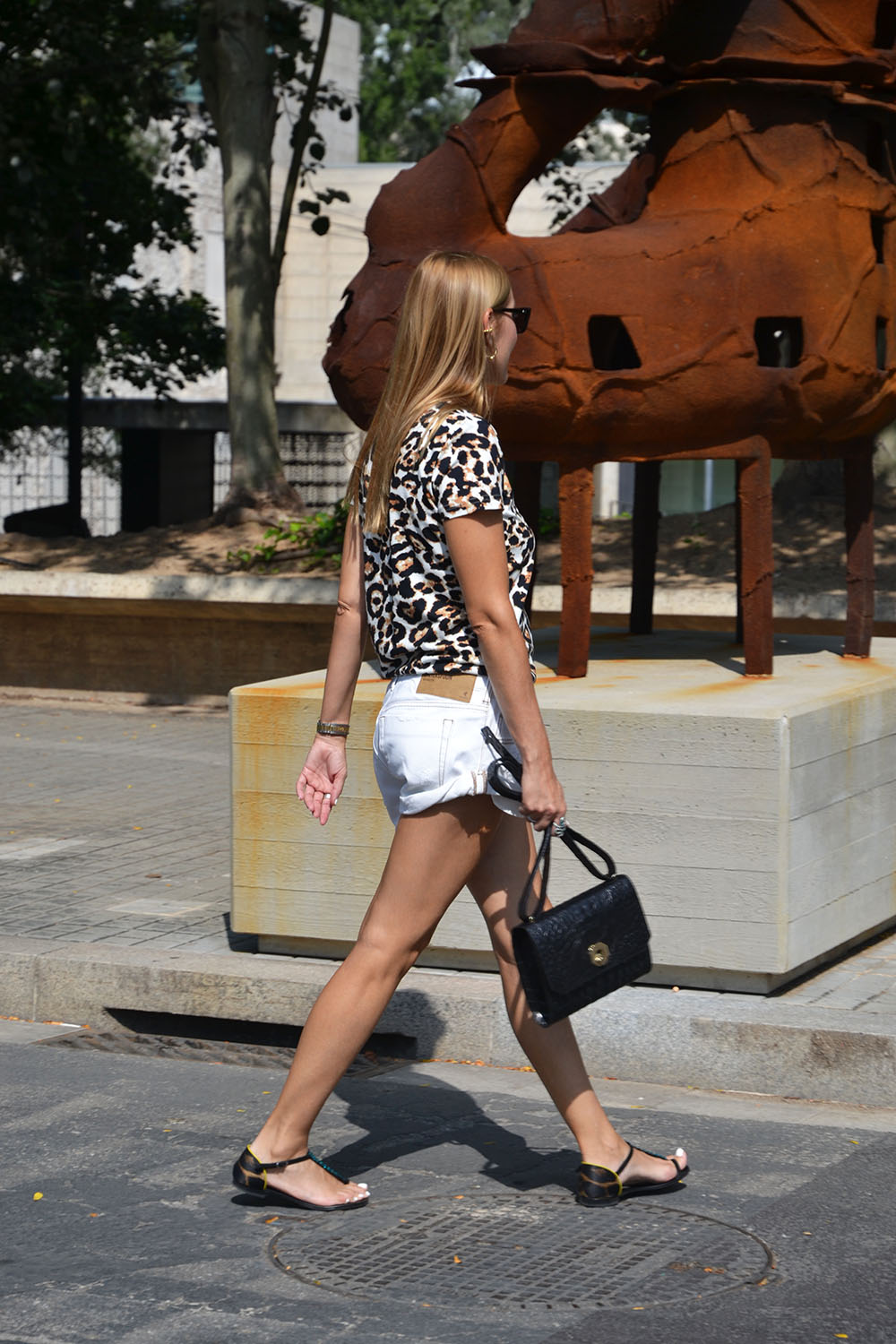 Baum und Pferdgarten was founded in Copenhagen in 1999 by Rikke Baumgarten and Helle Hestehave. The name of the brand came from the interaction between the surnames Helle and Rikke, the creative directors. Their designs are fun and cheerful, yet innocent and simple at the same time, made with fabrics of the highest quality, top-notch prints and bright colours.
"We want to create designs for the woman who is interested in fashion that wants to have fun with her personal expression. Our collections can be worn in many different ways, by very different women. We create clothes that help whoever wears them to tell their own story."
Right now, Baum und Pferdgarten is one of the leading fashion brands in Denmark with a renowned DNA that conveys timelessness through collections that are full of fun and unexpected contrasts.
My choice: The leopard print top by the brand, a basic that's easy to wear in a thousand and one ways.
T-shirt: Baum und Pferdgarten. Short: Oneteaspoon new collection all for Tomates Fritos. Info: 932092617.  Sandals: Giuseppe Zanotti.   Short oval ring chain (44,95€) here. Natural blue stone necklace with details made of brass with an antique gold finish (49,95€) here. Gold braided hoop earrings (24,95€) here : Sita Nevado. Info: 934675916. Ear cuff earring: PaolaQ. Mariona Croco bag in collaboration with Anna Cortina: Anna Cortina. Sunglasses: Le Specs para Tanngo Shop.
Photography: Gorka González.
Woodlights – manicure – pedicure: Vanitas Espai.