Every Christmas there's a feeling, a heartbeat. This Christmas that heartbeat sounds strong and beats loaded with desire, optimism and illusion, and the mind that draws it, entangles it and colours it in by creating wonderful garments, is Gala Canut, the soul of Vagary Kalon.
Their new collection is visual poetry and it is mixed with shininess, colours, fabrics and prints, creating items of clothing that stand out with cuts and asymmetries that are full of sensuality. The result evokes the feeling of a warm, kind, positive Christmas which is full of good resolutions.
For those of you who do not know the brand, Vagary Kalon is a healing fashion brand – do not panic, read the story in the attached link here, it is worth it – created by the designer Gala Canut. As he says, his mission is to "dress bodies, but above all souls", trying to awaken people's consciousness, showing them how important it is to be well inside. "In the world of fashion we are staying very much on the surface of things and it is important to reconnect with consciousness and with the inner world."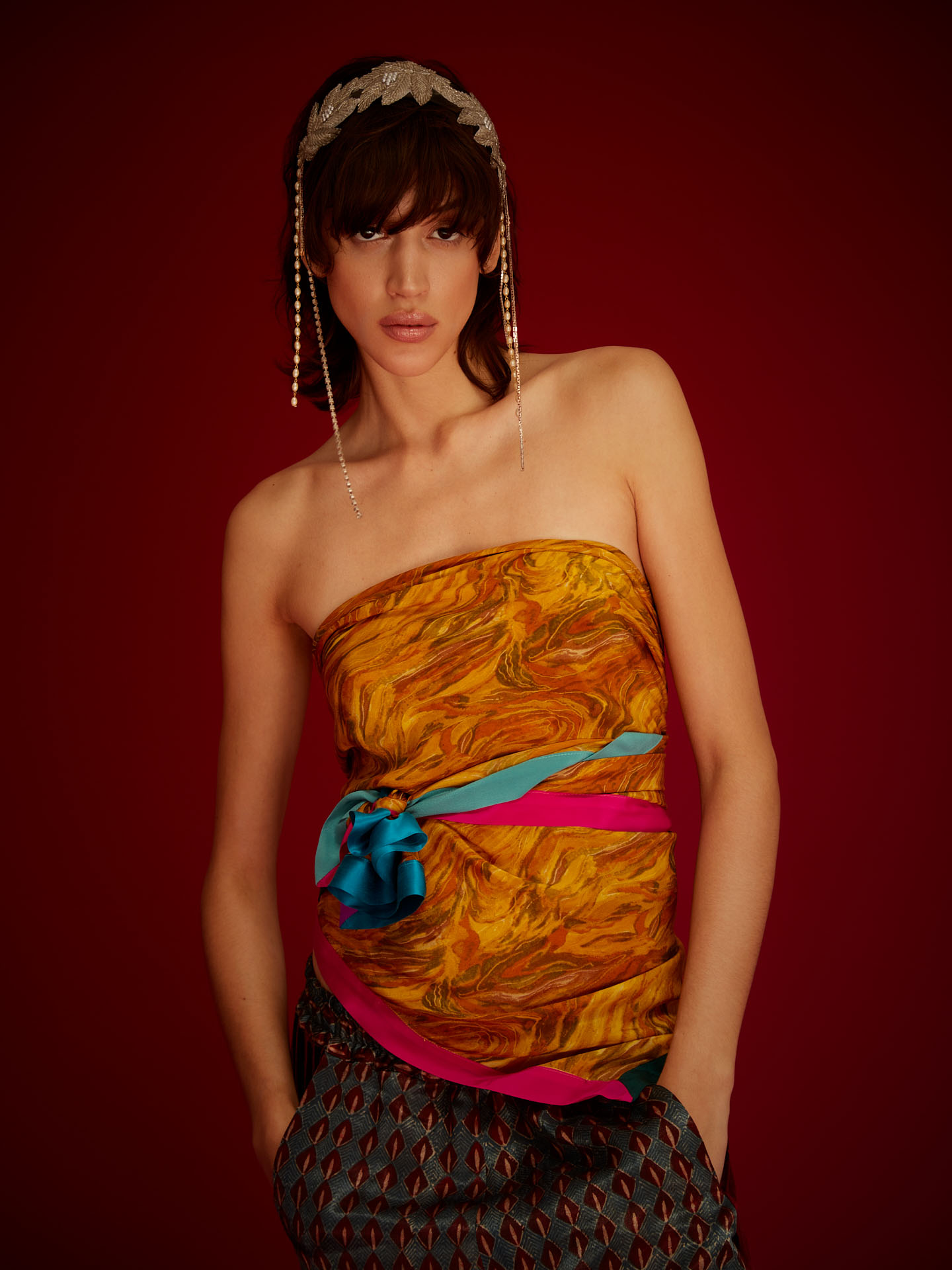 Vagary, from Latin, means an unpredictable idea, and Kalon, from classic Greek, refers to inner beauty. It would become "an unpredictable idea of the soul, a savage act." It sounds poetic.
Among the Gala Canut's desires is to encourage her clients to express their diverse emotions and moods through their items of clothing, to make that process fun and liberating. We can be as many women as we want to be; all of them make us who we are today.
In the Barcelona 'atelier' for the brand it is only received by appointment and its garments are produced by hand, betting on small suppliers that cultivate the tradition of the trade and its handcrafted memory. For all these reasons, their items of clothing are a real gem for those who receive them.
Having said that, if Christmas were a dress, for me this year it would be a Vagary Kalon.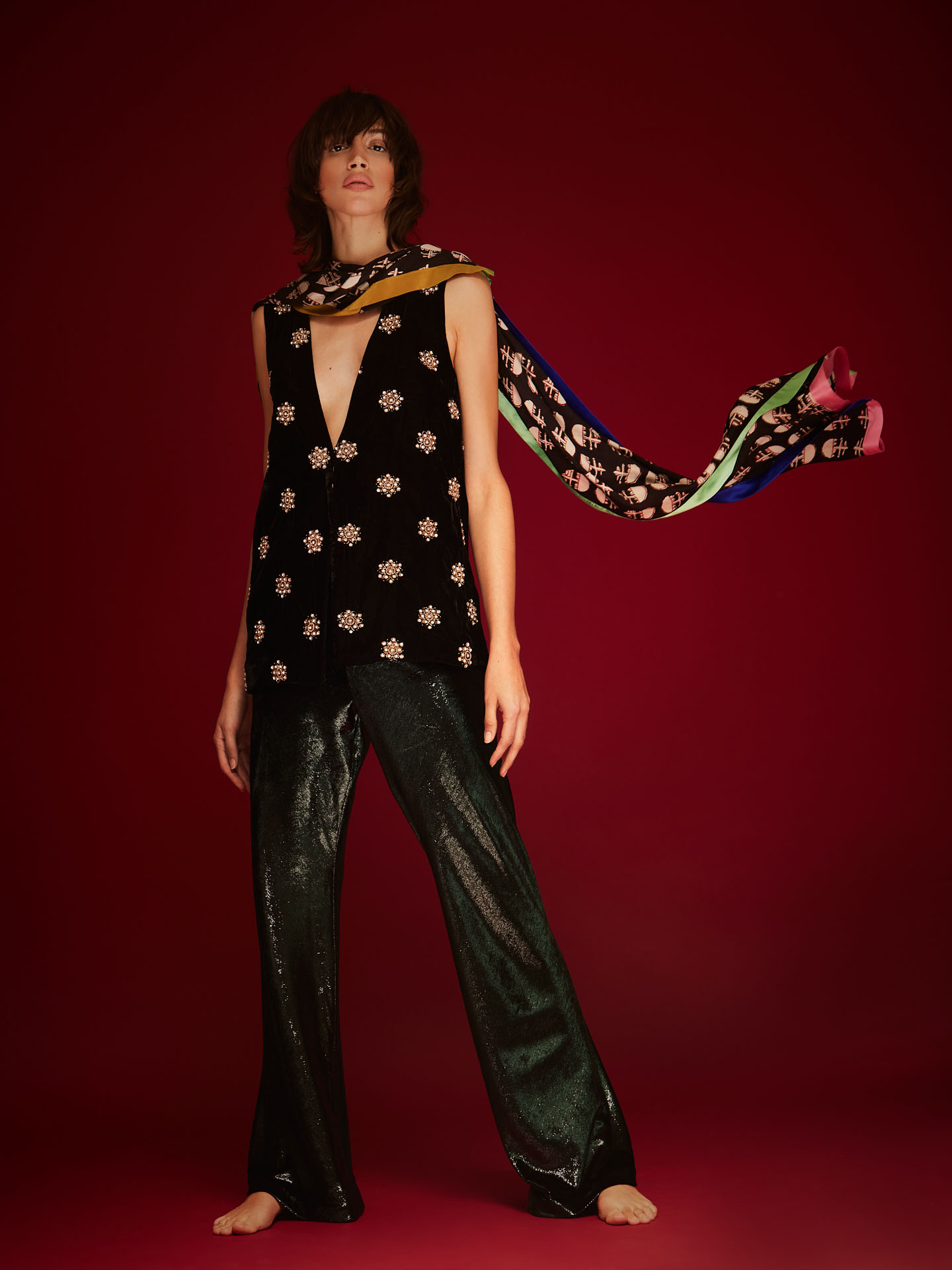 Photography: Julio Barcena.
Production: Cedratt.
Makeup: Miquel Cristóbal.
Model: Bárbara Sánchez.