Everything comes from how we feel. Every day is a new beginning, a clean slate, a chance to improve and show off the best version of ourselves. This last exercise comes from within and is projected on the outside, but how we see ourselves -and we like to see ourselves in a good light-, helps us to feel better.
I believe in movement. Movement is evolution. I don't feel the same as around a few months back, let alone how I was some years ago. The trend repeats itself with few variables every season, but I feel it and I experience it very differently.
There are some untouchables, those staple wardrobe items that, when we get them back and take them out to be worn, they give off a timeless air to our new looks. Among them are the blazers, that this season have become a fundamental piece in most of my outfits.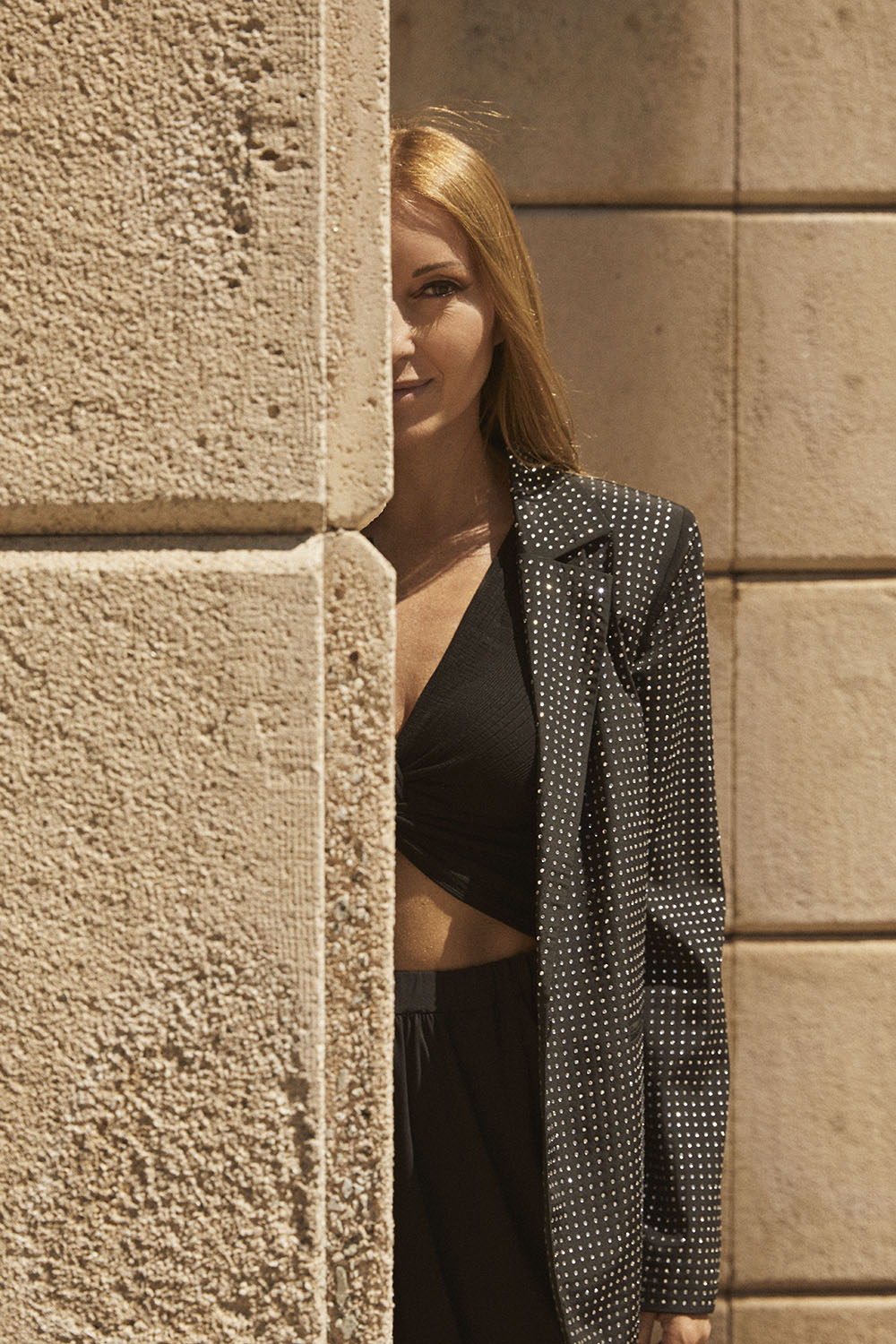 The trend is going for the long XL blazer with prominent shoulders, "even all three things at the same time", and it is opening up a new horizon of creativity depending on the ability of the designers to reimagine it with voluminous sleeves, or cap sleeves, or frills that come out of the chest, lace details, drawstrings that fall from the lapels…
My choice: the blazer with large shoulders and encrusted crystals by the Italian brand Pinko.
How to wear it? With a simple shirt or top, shorts and flat sandals. This is one of my favourite outfits that I will show you shortly. Obviously, it goes great with more sophisticated looks, but – a Word of warning – it's important that the ítems of clothing that accompany it are minimalistic so as to not steal away the slightest glimmer of the spotlight from the blazer.
Blazer: Pinko SS2020. Top: Zara. Pant: Isabel Marant. Survival Croco bag: Anna Cortina. Sandals: Jimmy Choo. Ring: PaolaQ.
Photography: Patricia Bonet.
Production and styling: Mariona Planas.
Hair and and make up: Nuria Ribera.
Manicure and pedicure: Vanitas Espai.