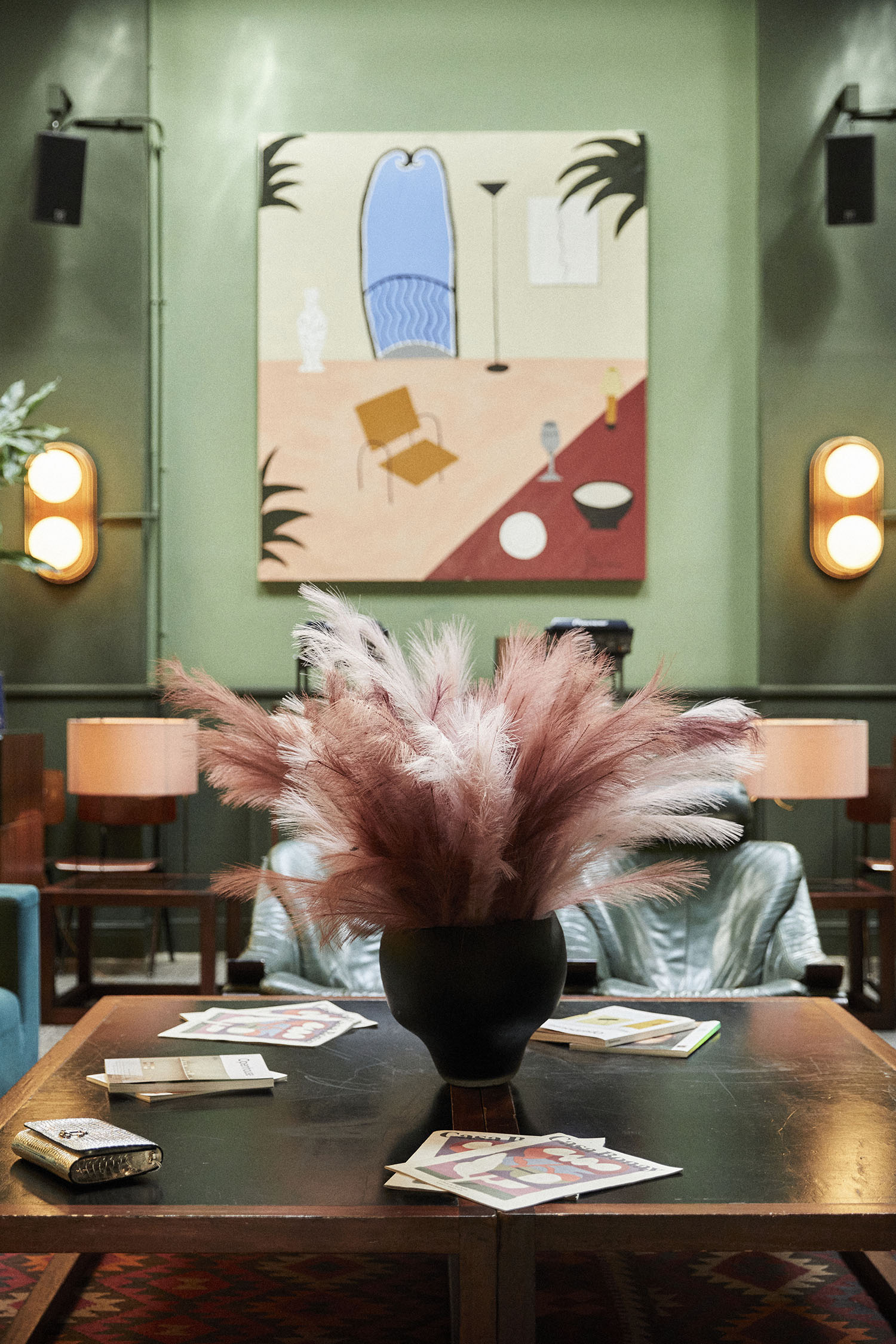 There's nothing like a cosy environment to want to go back. Soon the doors to countless hotels will be open – we are all waiting for them. It will mean we move towards an understood normality as such in contradictory times. Before Covid, a long line of hotels with "even more decorative" spaces was kicked off, a bit of craziness that gave rise to hotels without any personality with copycat and eye-catching décor, that were characterless and soulless.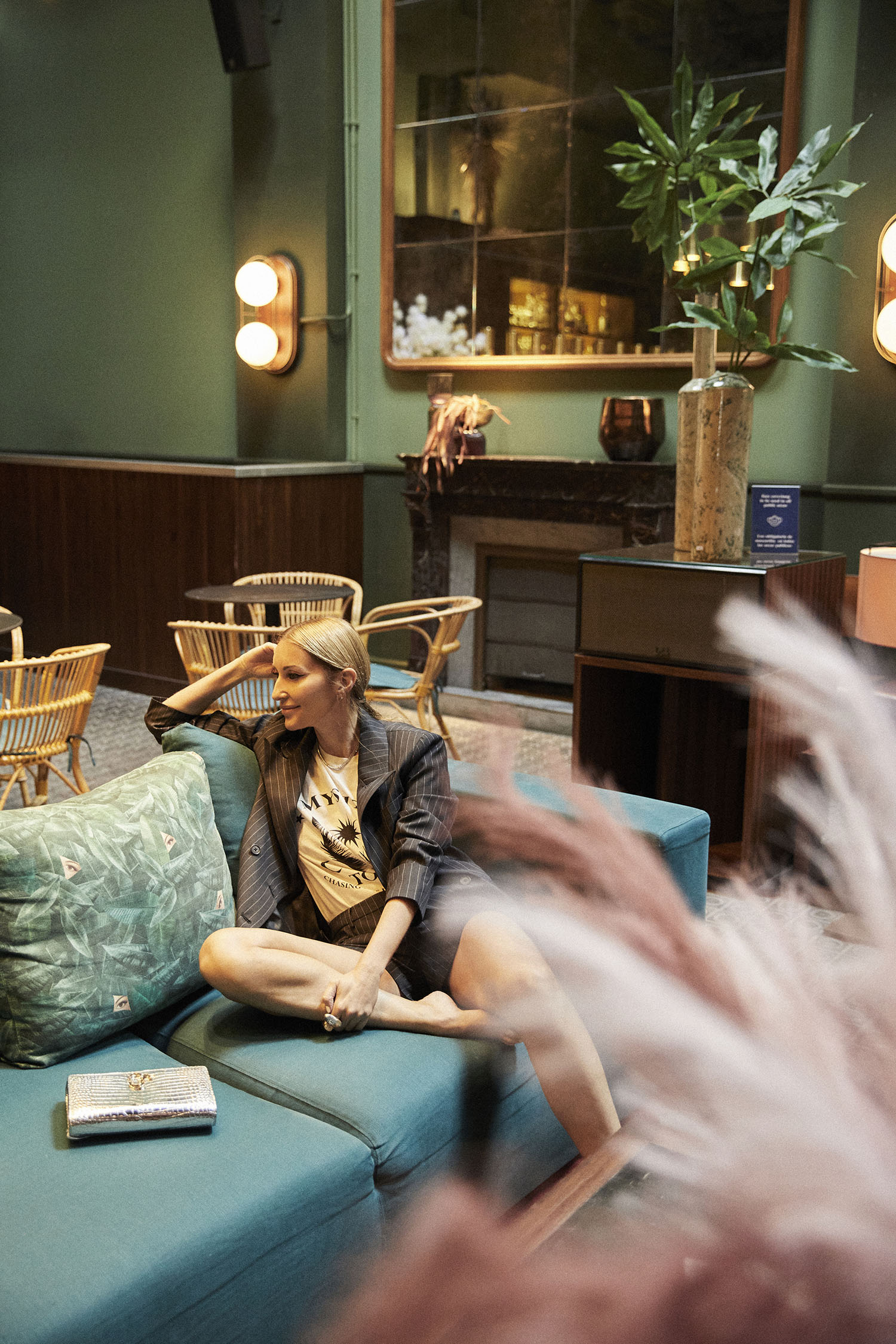 In the Bossvi decor universe, respecting the character of the space is the first rule to follow so as to be able to make the most of it with their vegetable-based creations with their artificial flowers and plants being inspired by nature.
With excellent quality artificial materials as a foundation, Bossvi can make their creations to measure offering up identity to the environment, creating spaces to be remembered.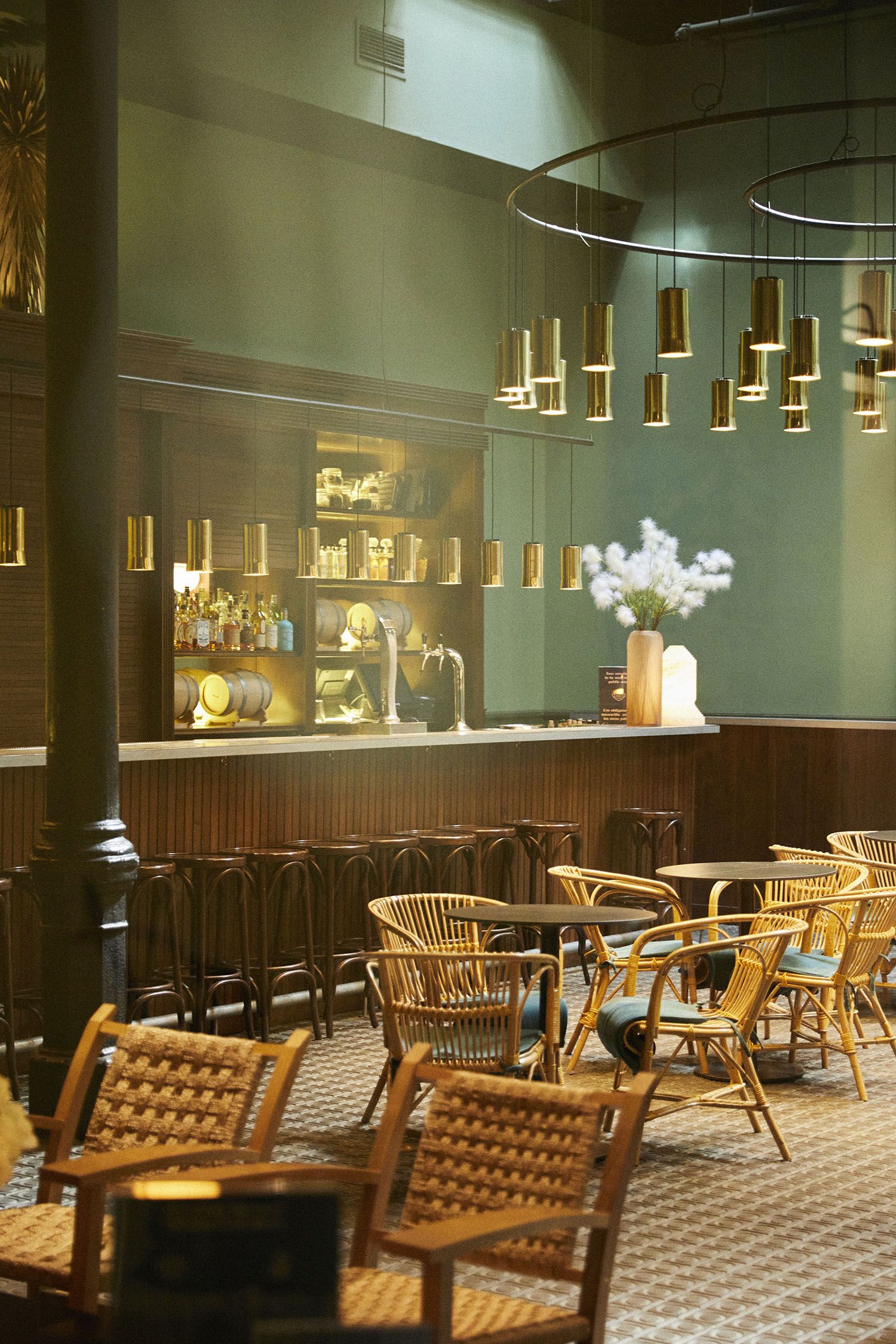 Their career of work in hotels and restaurants is varied and successful. "We are pleased to maintain the trust of the hotels, restaurants, shops… that these days they keep putting their trust in us to improve their spaces and increase the quality of the experience for their clients. In addition, our decor is long-lasting, which means their use and cost effectiveness are extended."
Photography: Patricia Bonet.
Location: Casa Bonay Hotel Boutique. Libertine Cocktail Bar.
Production and styling: Mariona Planas.
Blazer, t-shirt and shorts: Raiine SS 2021 for Tomates Fritos. Info: 932092617. Bing mules and Varenne clutch: Jimmy Choo Spring 2021. Available in Barcelona Jimmy Choo c/ Paseo de Gracia, 97. Info: 932726959. Pearl ring: LauraB.
Hair and make up: Núria Ribera.
Woodlights – manicure: Vanitas Espai.