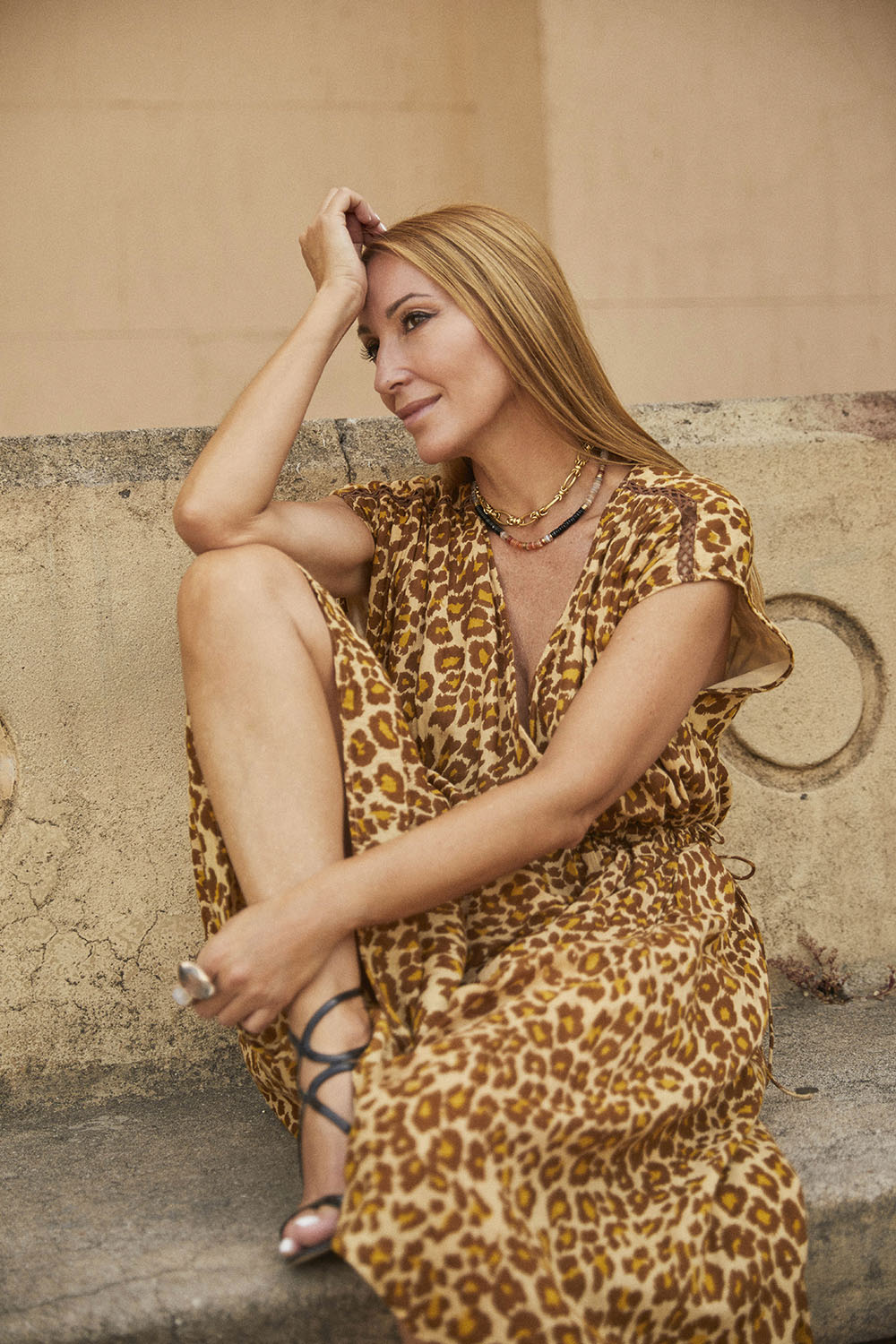 The years go by and my staple wardrobe keeps snapping up timeless items of clothing of all kinds of styles. Among my favourite prints are the leopard, zebra and tiger ones, prints on blouses, ladylike dresses, bikinis and sandals. Basics that are going wild by being dyed with animal prints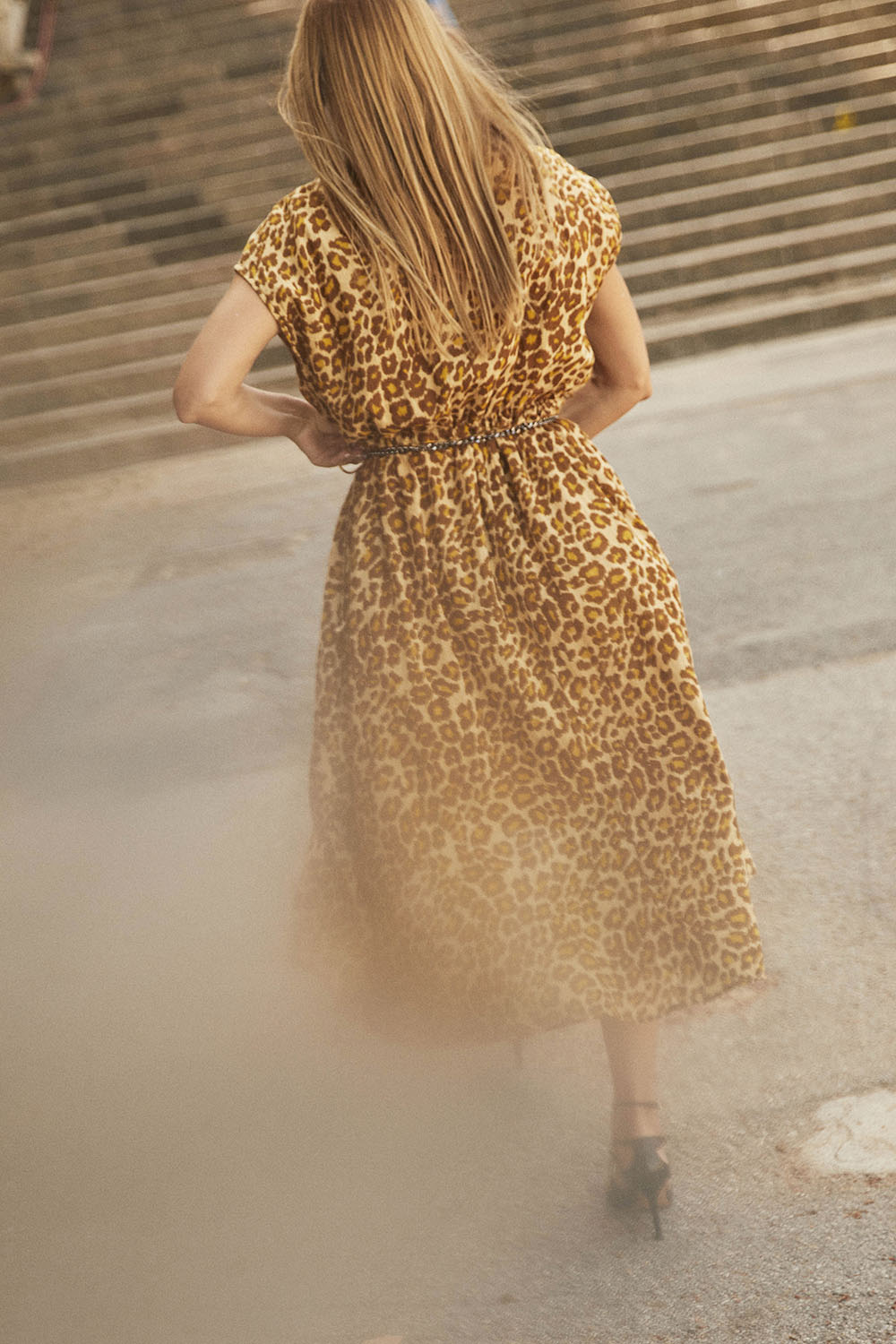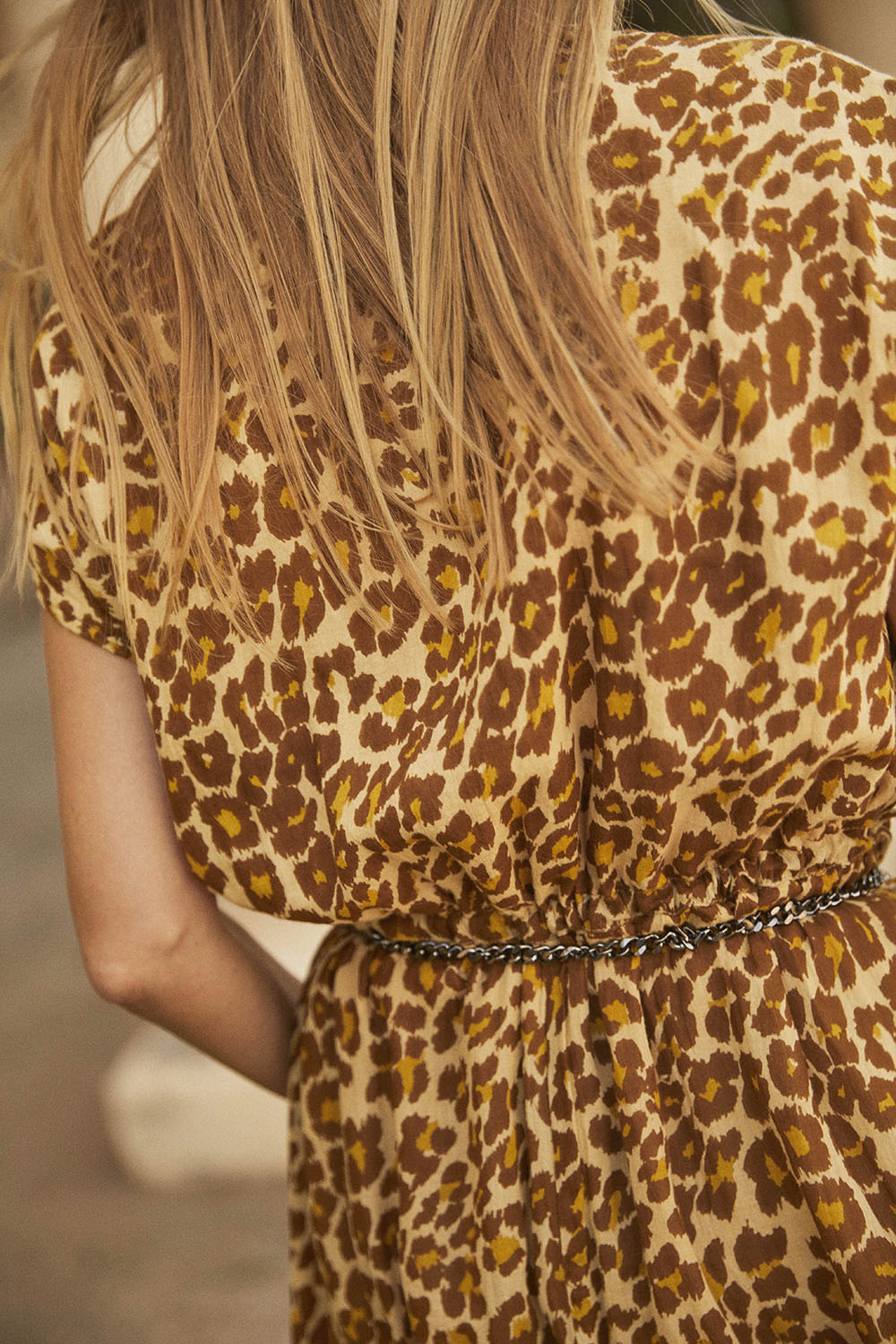 This season the French brand Swildens, known for mixing up such diverse styles as the masculine one, Parisian chic, and the vintage one with a clear DNA that's bohemian and elegant and rock chic and classic at the same time, have introduced in their summer collection dresses, blouses, skirts and sandals with leopard prints reinterpreting it in less classic and refined colour schemes.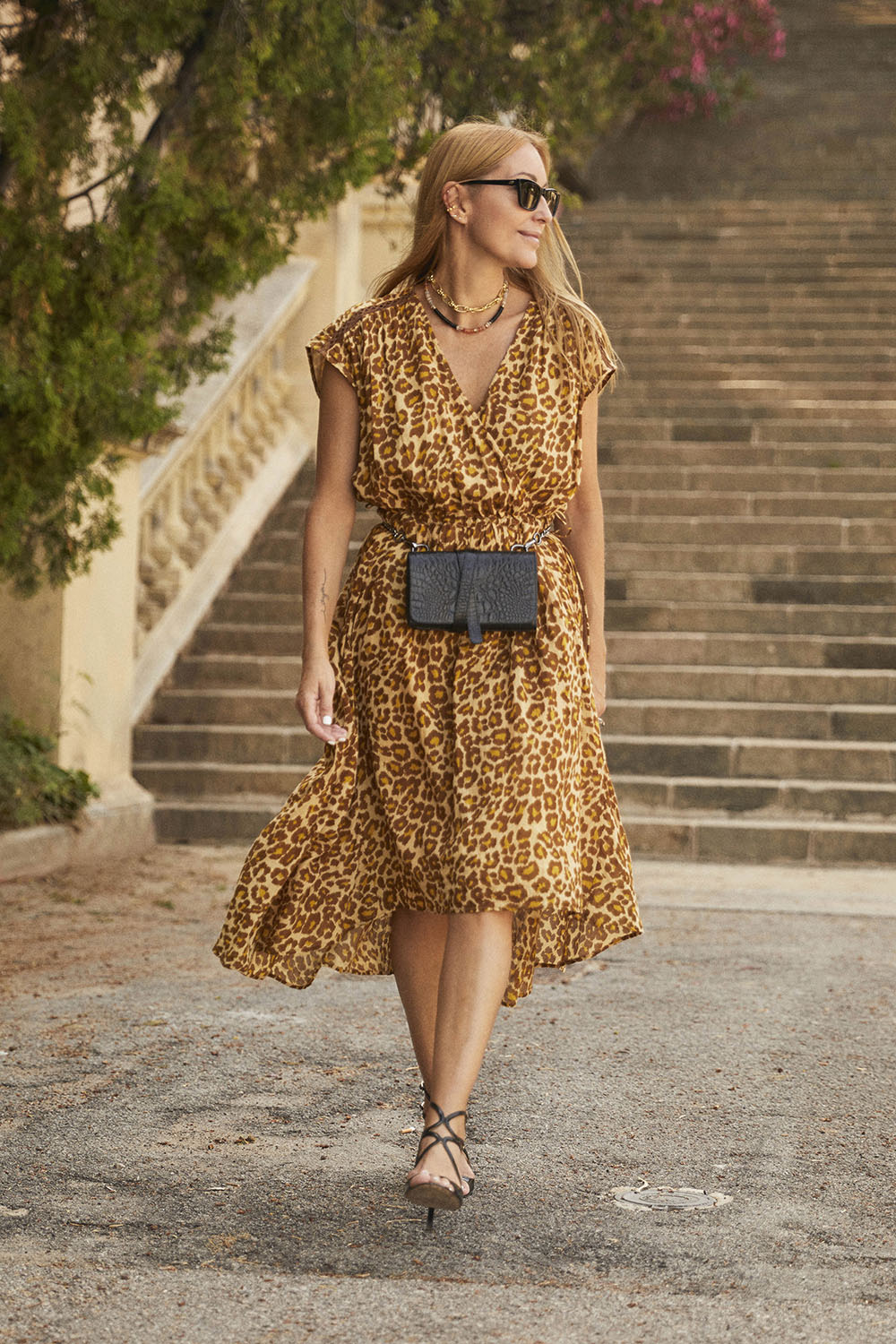 Even though it is one of the most revisited prints by all of the fashion houses year after year, in my opinion, wearing it demands a certain knack and not much visual saturation so as not to verge on being overkill.
Is the trend urging us to be 'more is more', and even a combo of double animal print? No, thanks. It's better to go for relaxed outfits with leopard, zebra, tiger or snake print basics, which are at the forefront of the rest of the look.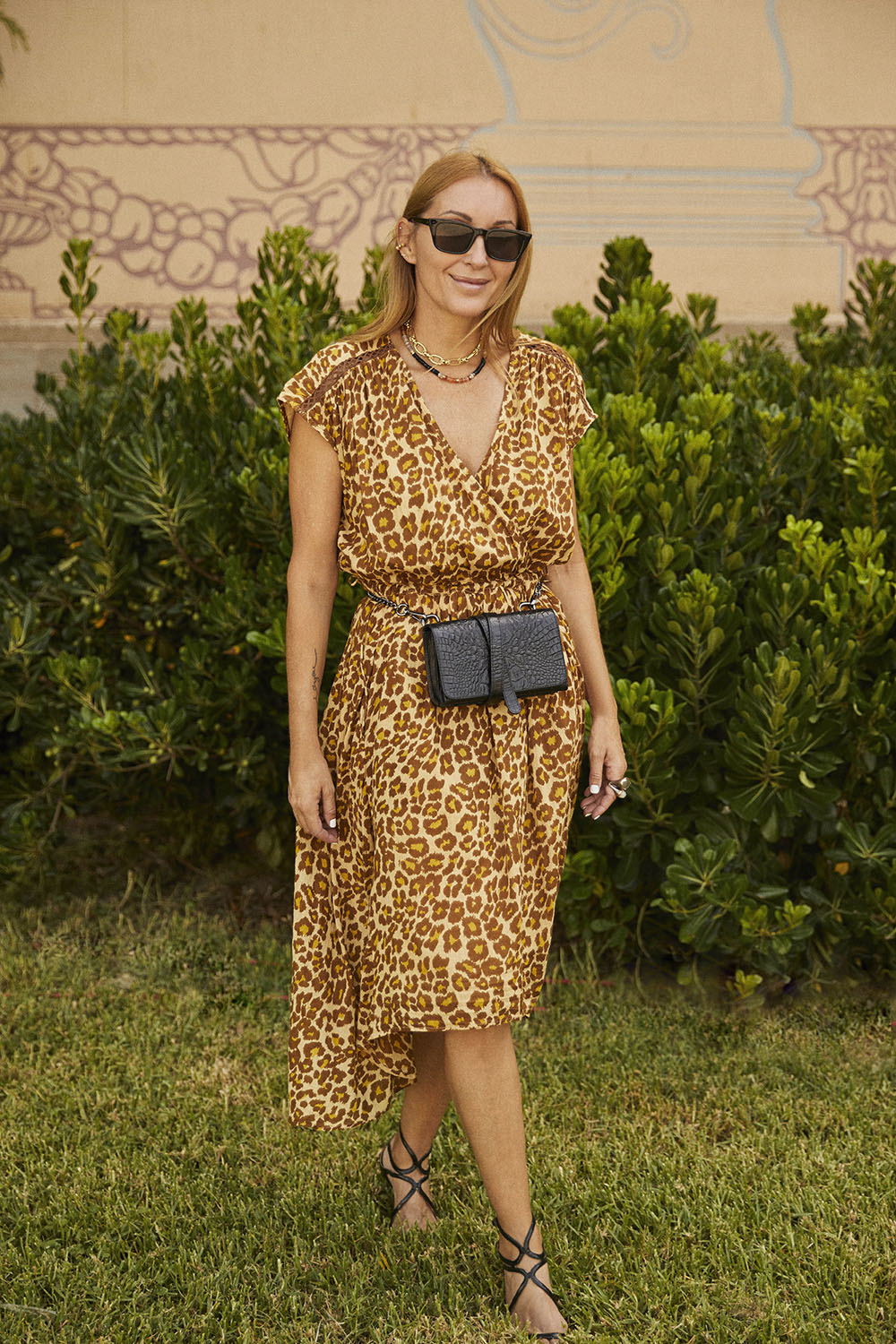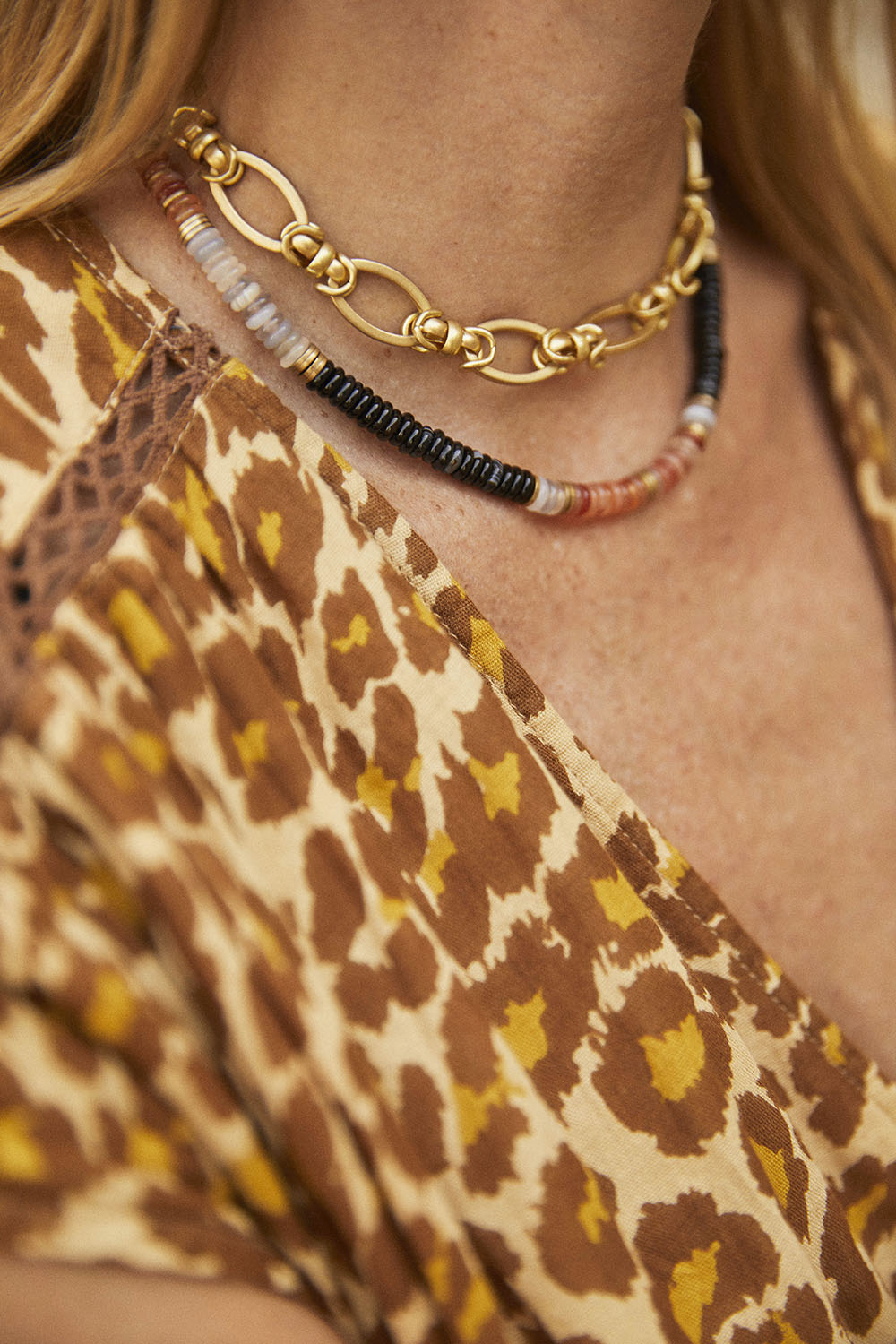 Dress: Swildens SS20 (175€ with 25% discount 132€) for BEGU.U C/ Forgas i Elias, 10. Begur. Gerona. Info: 625403257. Survival Croco bag: Anna Cortina. Sandals: Jimmy Choo. Short oval ring chain (44,95€) here. Natural stone necklace with details made of brass with an antique gold finish (49,95€) here: Sita Nevado. Info: 934675916. Sunglasses: Le Specs for Tanngo Shop.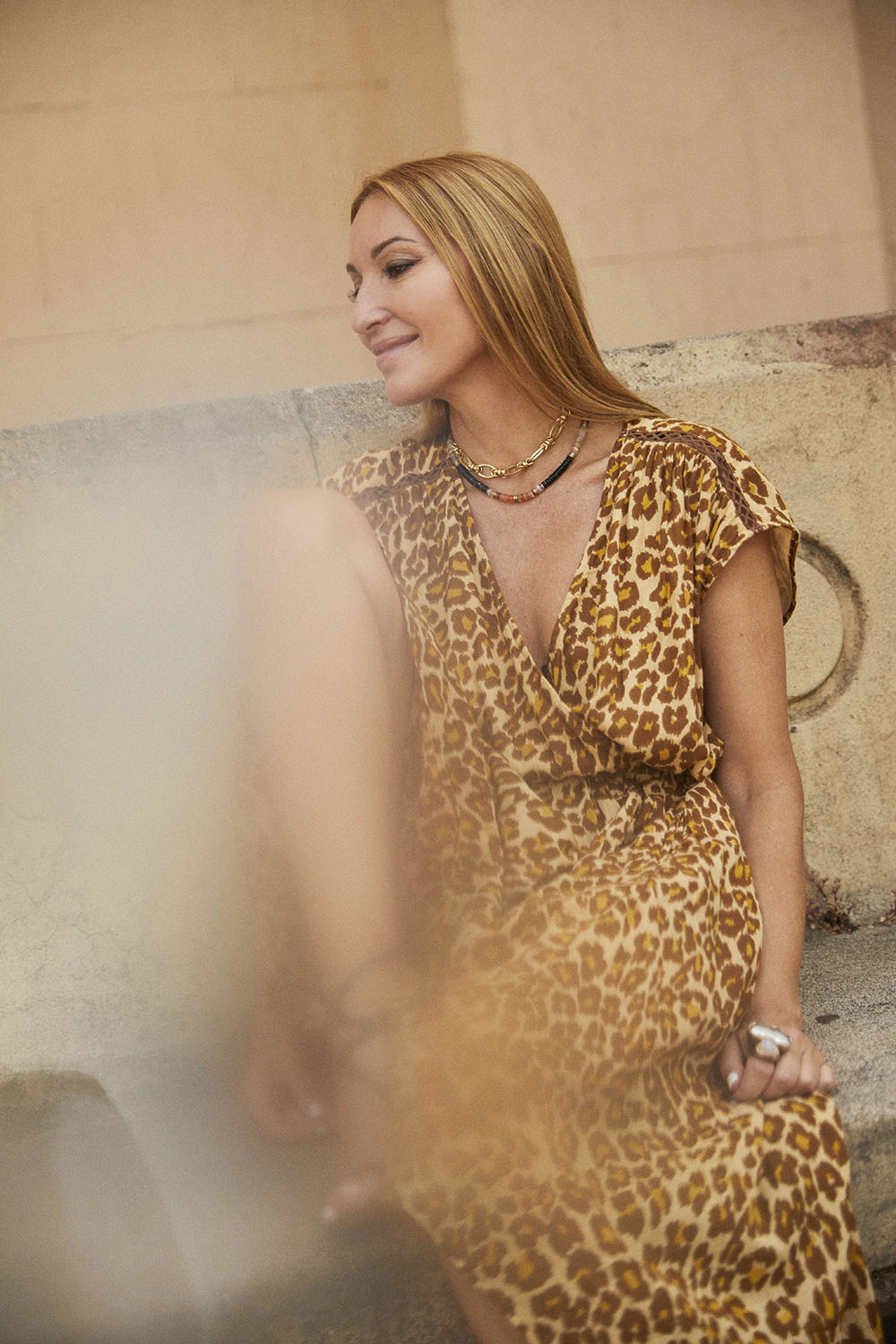 Photography: Patricia Bonet.
Production and styling: Mariona Planas.
Woodlights – manicure – pedicure: Vanitas Espai.