I have been trying out facial treatments and cosmetics for 10 years. Writing, publishing and recommending about those whose effectiveness makes them worthwhile when it comes to all of you, my followers. For this reason, it's fair that today I'm starting by stating firmly that the 28-day LPG treatment No Make-up Challenge is one of the ones that has surprised me most since the first session (stage) throughout all these years. Pay attention because there is a lot (and very good things) to tell you about.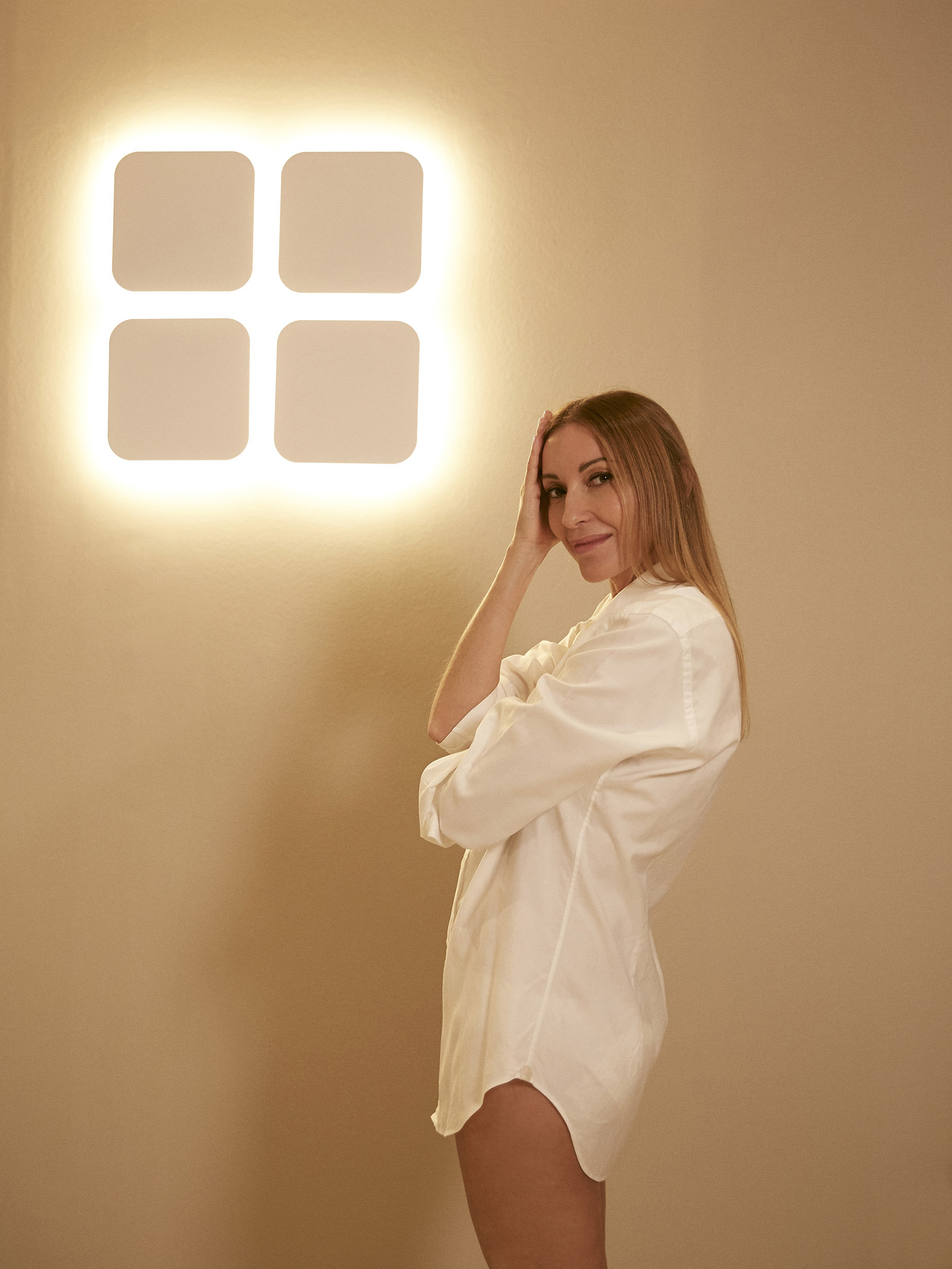 For those of you who don't know LPG Endermólogie, you will copy the short presentation that I did on 10th May 2018 on Diario de Estilo ("Diary of Style"), having tried one of the body treatments by the French brand (I have attached the link here for those of you who want to check it out):
"There are many of us who feel attracted to all of those looks that are focused on improving our beauty and wellbeing with non-invasive medical-aesthetic equipment and cosmetic products that are going for natural beauty, which is healthy and long-lasting.
"Among the brands that have understood the message and are opening up new ways of performing is LPG Endermologie: an extraordinary world leading treatment in cellular stimulation at a facial and body level that is able to reduce, redefine and treat cellulite and orange peel skin, improving the skin and rejuvenating the face diminishing signs of ageing, all of this through patented LPG® treatment heads, which allow them to send signals to the cells, thus achieving incredible results."
Having done the presentations, let me tell you about my experience and all of the virtues of the NO MAKE-UP 100% natural challenge. It is a 28-day programme to show off nude, healthy-looking, glowing skin without any need for artificial preservatives, make-up, nor injections. Why 4 weeks? "28 days is the time that the epidermis needs to renew, get rid of dead skin cells and start over again from scratch". Regardless of age, the ethnic origin and skin type, LPG® experts have designed this new programme of facial skincare by applying it in 4 sessions that stimulate the skin from the inside in order to achieve scientifically proven instant results. The results are impressive from the very first session. I can categorically confirm that in capital letters because I have tried and tested it first hand.
1st Week (Session). New skin peeling: This treatment promotes the cellular regeneration of the face and neck for a real "new skin" effect. It irons out wrinkles and fine lines. It combats sun spots, superficial irregularities and skin imperfections. And therefore firmer, more elastic, moisturised and plumped up skin is achieved. My experience: It got rid of all signs of facial fatigue in one go. It visibly softened fine lines and the collagen mask that they applied to my skin gave me a spectacular glow that lasted for days.
2nd Week (Session). Endermologie detox face treatment: For 20 minutes it reactivates the microcirculation of the tissue, it helps to get rid of toxins and it has an immediate fresh skin effect. It drains eye bags, blurs dark circles and reduces wrinkles. My experience: My face looked rested and I only see myself in the summer when I go to Getaria, to the Iturregui hotel, my temple of wellbeing which brings me the calm and balance that I need. Only then could I show off relaxed skin and my face seems to be rejuvenated. I looked the same to me!
3rd Week (Session). Luminosity Endermologie: This cure doubles the face's luminosity. It exfoliates soft skin and, naturally, increases microcirculation and boosts its natural light. My experience: It was a spectacular shot of luminosity. An instant glow effect. For those of you who don't like wearing foundation on a daily basis, it is a perfect treatment.
4th Week (Session). Endermologie eyes and lips: This treatment gets rid of signs of fatigue, lifts up the eyelids and smoothes out crow's feet. On the other hand, it gets rid of wrinkles in the lip area with an effect that results in a real naturally plumped up pout. My experiencie: Say goodbye to the pillow face look. I often find my face looks tired because I am always rushing around. As the day goes by the tiredness is obvious in my complexion. As you can understand, I was fascinated by it.
The #nomakeupchallenge programme can be completed with the daily usage of two indispensable products: 1. The Concentré Éclat & Anti-Âge Express drink by LPG. A combination of extremely powerful ingredients to protect the cells against oxidative stress and photo-rejuvenation –wrinkles, age spots and sallowness–, and it strengthens the skin's immunological system. A real shot of beauty!
2. Brume de soin express by LPG. It helps to activate the enzymes that work to get rid of toxic substances and free radicals, it protects against pollution and the formation of dark spots, it reactivates skin's glow and the face's healthy look. Its travel-sized format promotes hydration, smoothes out and refreshes the skin at any time of day.
Once again, I underwent the treatment at the AMARAMA centre. As I told you previously, Cristina Amarama, the founder of the salon, has always gone for the technology by LPG. Their range of facial and body treatments with the self-titled non-invasive mechanical skin stimulation technology Endermólogie is long and varied, covering all kinds of needs and adapting itself to all kinds of budgets. For this reason, Cristina Amarama carries out diagnostic visits where she personalises every treatment by adapting the budget to each client without any unnecessary obligations.
Let's finish off by mentioning that the only technology that is capable of stimulating fibroblasts naturally (youth-boosting cells) and making them from hyaluronic acid, collagen and elastane without any need for needles, power currents nor side effects is the patented #endermologie technology. I have tried it, it is effective, its results have won me over and I can recommend them to you.
I encourage you to join the empowering movement for women's natural beauty, and whereby you can try first-hand the benefits of the NO MAKE-UP Challenge. #RetoNoMakeUp #FightForNaturalBeauty #LpgBellezaNatural