An item of clothing within another item of clothing: the jumper. "It is the greatest 'must' for winter style. Now, you will get the hang of it in its oversized format, decorated with preppy college motifs, cable stitch or, even in a chic style with metallic sparkly bits."
In spite of the fact that they are making it clear that this season their perfect pair is the skirt, I am going for pairing it with jeans, adding a pair of boots or ankle boots to it, court shoes and other classic items of clothing for the season in order to accentuate its timelessness.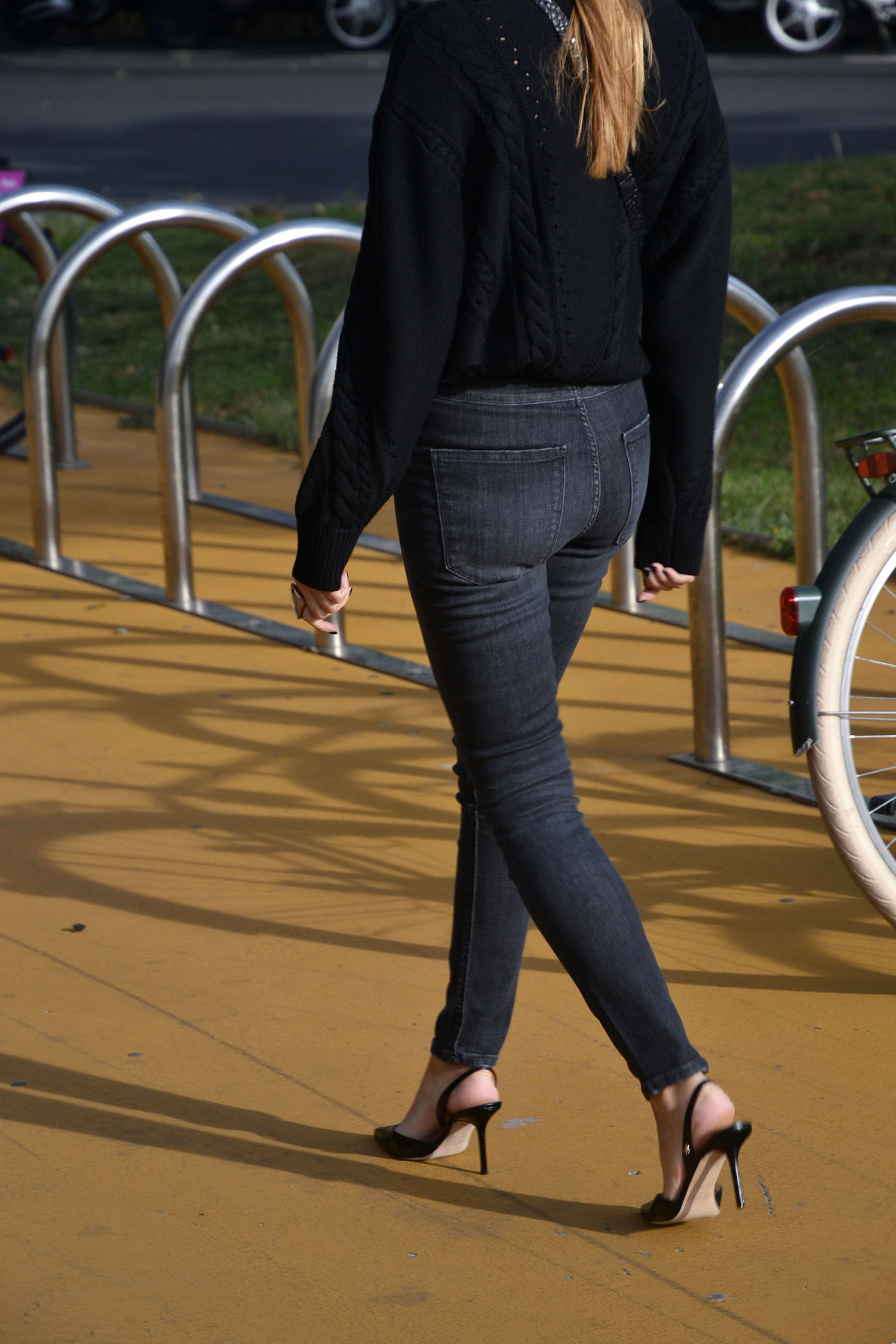 I insist, we are investing in timeless looks that can achieve their maximum expression alongside classic items of clothing like the trench coat.
Raincoat: Samsoe & Samsoe AW 2020. Jumper: Iro Paris AW 2020 for Tomates Fritos. Info: 932092617. Jeans: Zara AW 2020. Zapato Thandi 85: Jimmy Choo AW 2020. On sale at their in Barcelona at their Jimmy Choo store c/ Paseo de Gracia, 97. Info: 932726959. Brass beaded necklace with coins here (€39.95). Choker with natural gemstones and beads here (€44.95). Choker with black gemstones and beads here (€44.95). Mesh choker with crystals here (€29.95) : Sita Nevado. AW 2020. Info: 934675916. Mariona Croco Handbag in collaboration with Anna Cortina: Anna Cortina. Sunglasses: Saint Laurent.
Photography: Gorka González.
Woodlights – manicure: Vanitas Espai.