Being honest, I don't usually ever get to the sales with a budget in mind. Every day, more and more, I have been placing more value on responsible consumption, going for quality, versatility and the journey of the item of clothing or the accessory in itself. Every way imaginable, no matter what, quality not quantity. But also, let's not fool ourselves, in my wardrobe there is room for low-cost items of clothing that complement the others.
The 2021 sales are weird due to all of the circumstances that accompany them. On the hangers at most of the shops the most sought-after items of clothing are hung, it is an opportunity to get our hands-on limited-edition pieces, basics that are a safe bet, standout and different items of clothing or accessories that turn out to be a golden opportunity to boost our staple wardrobe into a solid wardrobe.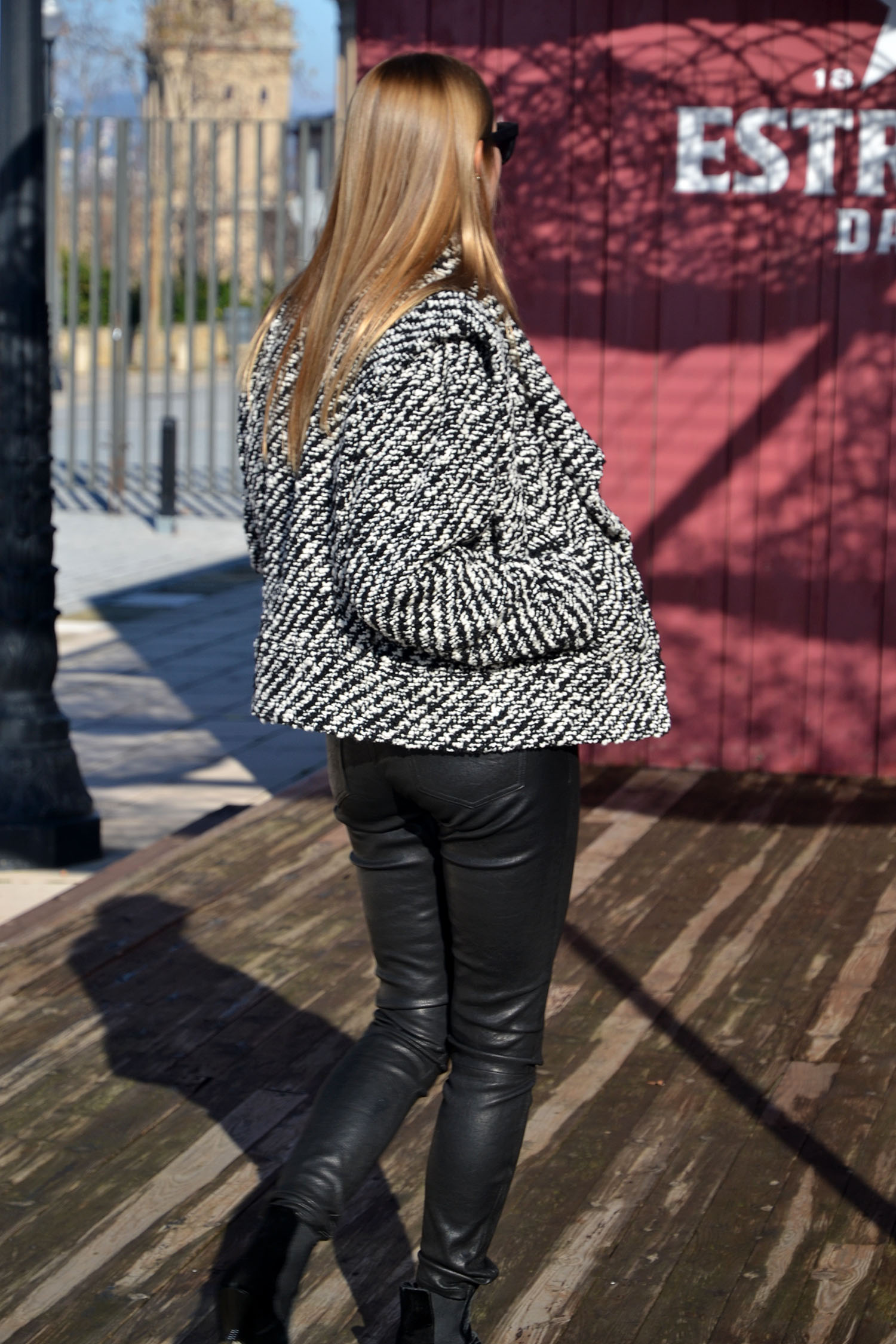 Among the jackets synonymous with timelessness and sustainable choices, the classic black blazer, the oversized jacket, the leather jacket, the checked jacket, the tweed jacket, the pinstripe print jacket, etc.
My choice: Year after year, the tweed jacket is the most reworked and reinvented item of clothing par excellence by the French brand Iro Paris. Among the most noteworthy ones for this Autumn-Winter 2020, is the bicoloured Huddle tweed jacket with extra-large shoulders. Details like the pattern, the houndstooth and frayed borders, make them feminine and unique.
The argument in favour of making the most of the sales is starting and finishing with the individual needs and wishes. Prioritise.
Huddle tweed jacket: Iro Paris AW 2020 (25% Discount). Jersey: Momoni (old). Leather pant: Iro Paris (old) all for  Tomates Fritos. Info: 932092617. Boots: Loewe. Sunglasses: Italia Independent. Bag: Louis Vuitton.
Photography: Gorka González.
Woodlights: Vanitas Espai.