There are countless 'total looks' in 'denim' that I have accumulated in recent years. I like a wide range of looks that includes combining different colours in the same look, prints, amazing volumes and draping, new shapes (which there always are), etc. If I remember correctly – I could be wrong…– I had not yet opted for a short cowgirl with a cut that reminds me of cycling leggings in an oversized version; it is one of the hits of the season, and I liked the basic 'casual' outfit effect (without being so) that it produced by combining them with a denim shirt unifying colour.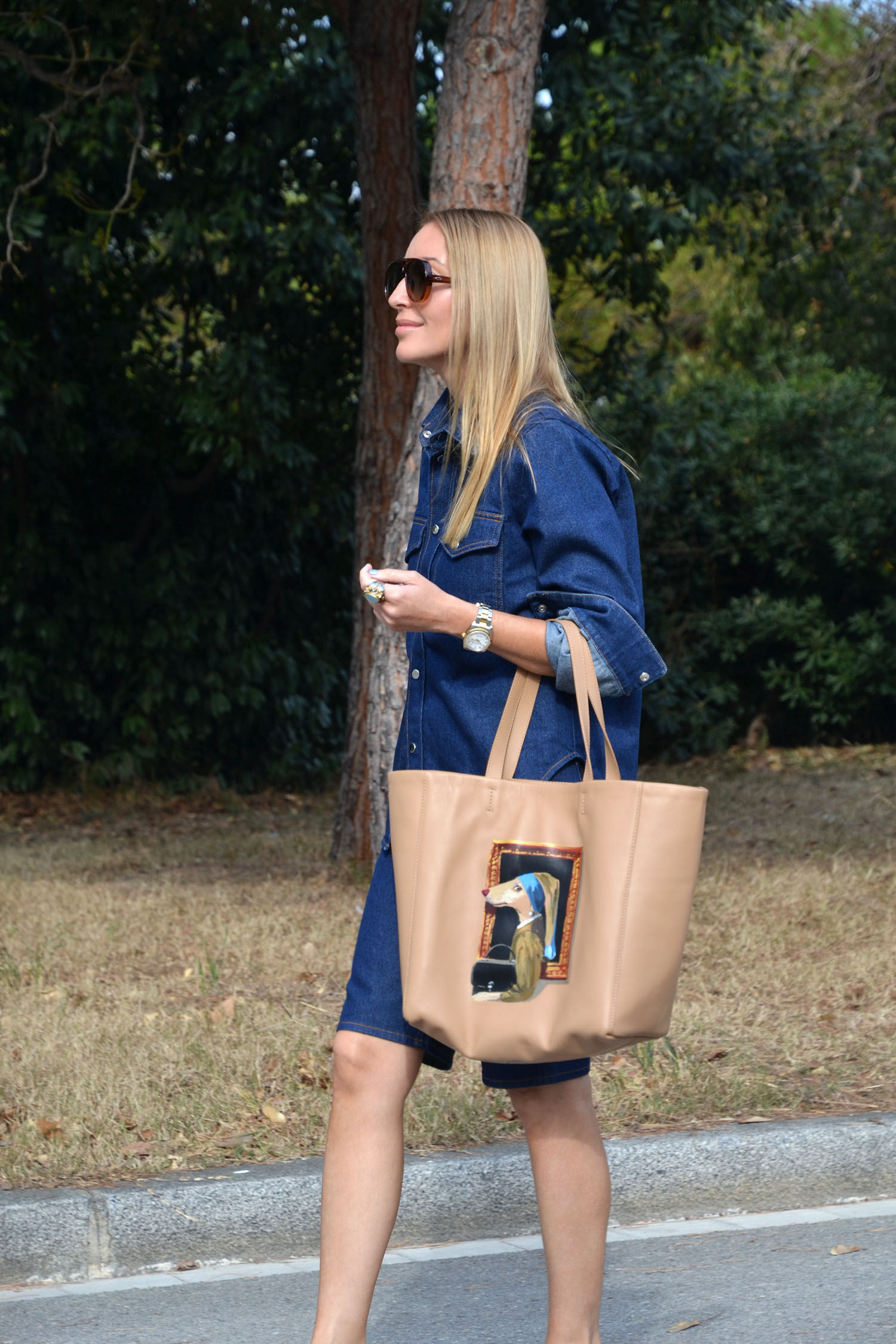 Among the list of hit accessories that the trend calls for this season, we find the shopping bags and totes in sporty, minimalist, rocker, with ethnic prints versions, etc.
I have hone for the 'Get Out' tote from the new TIME FOR ART collection by the Barcelona brand Anna Cortina that blends art and fashion like nobody else with their hand-illustrated handbags. This model reinterpreted the well-known work by the Dutch painter Johannes Vermeer, "The Girl with the Pearl Earring", made between 1665 and 1667.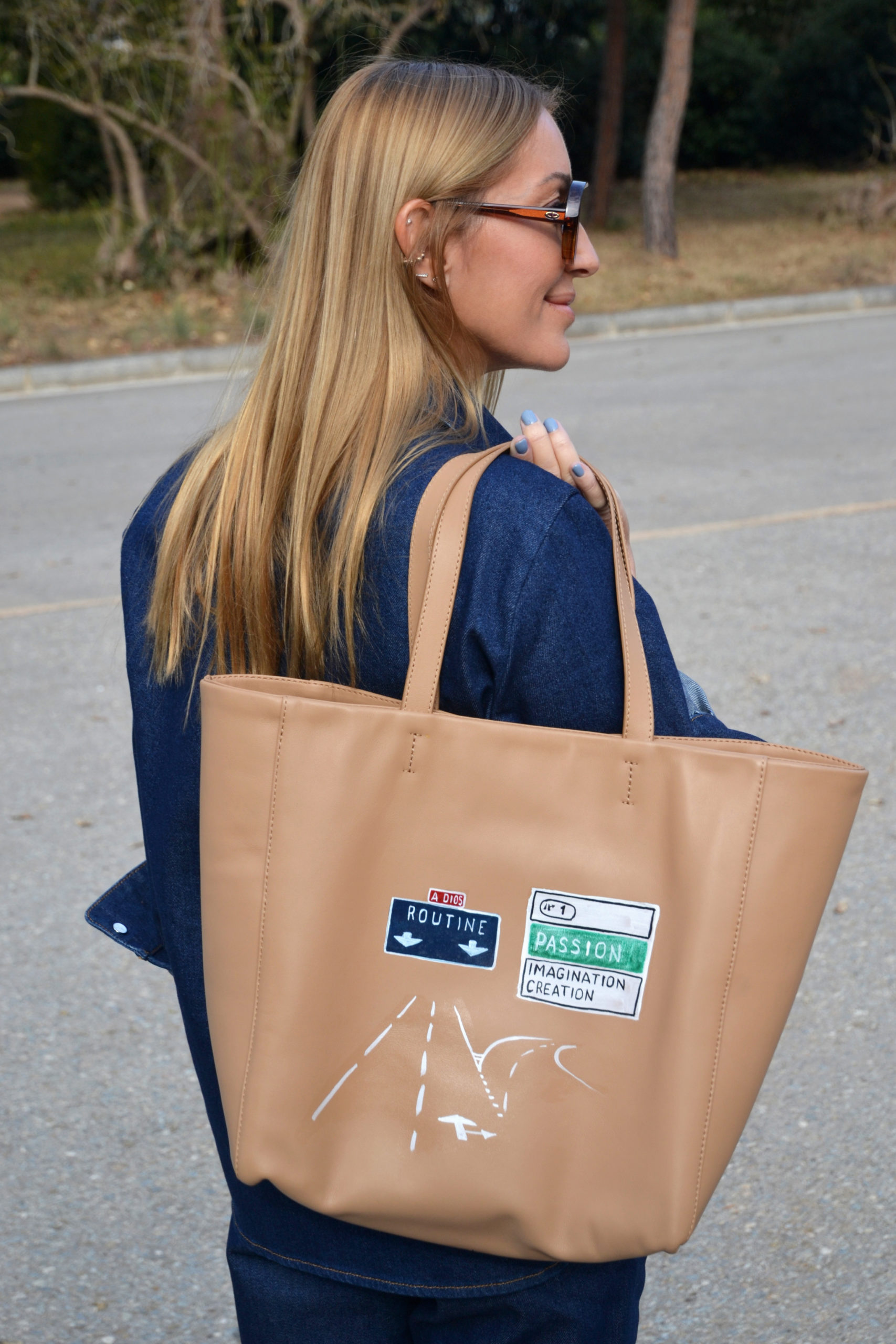 In Anna Cortina's imagination, The Dutch Mona Lisa shies away from the labels by choosing as her passion as her sole guide, her imagination and her creativity, taking with her one of her most precious assets, the Bolt bag by the Barcelona brand.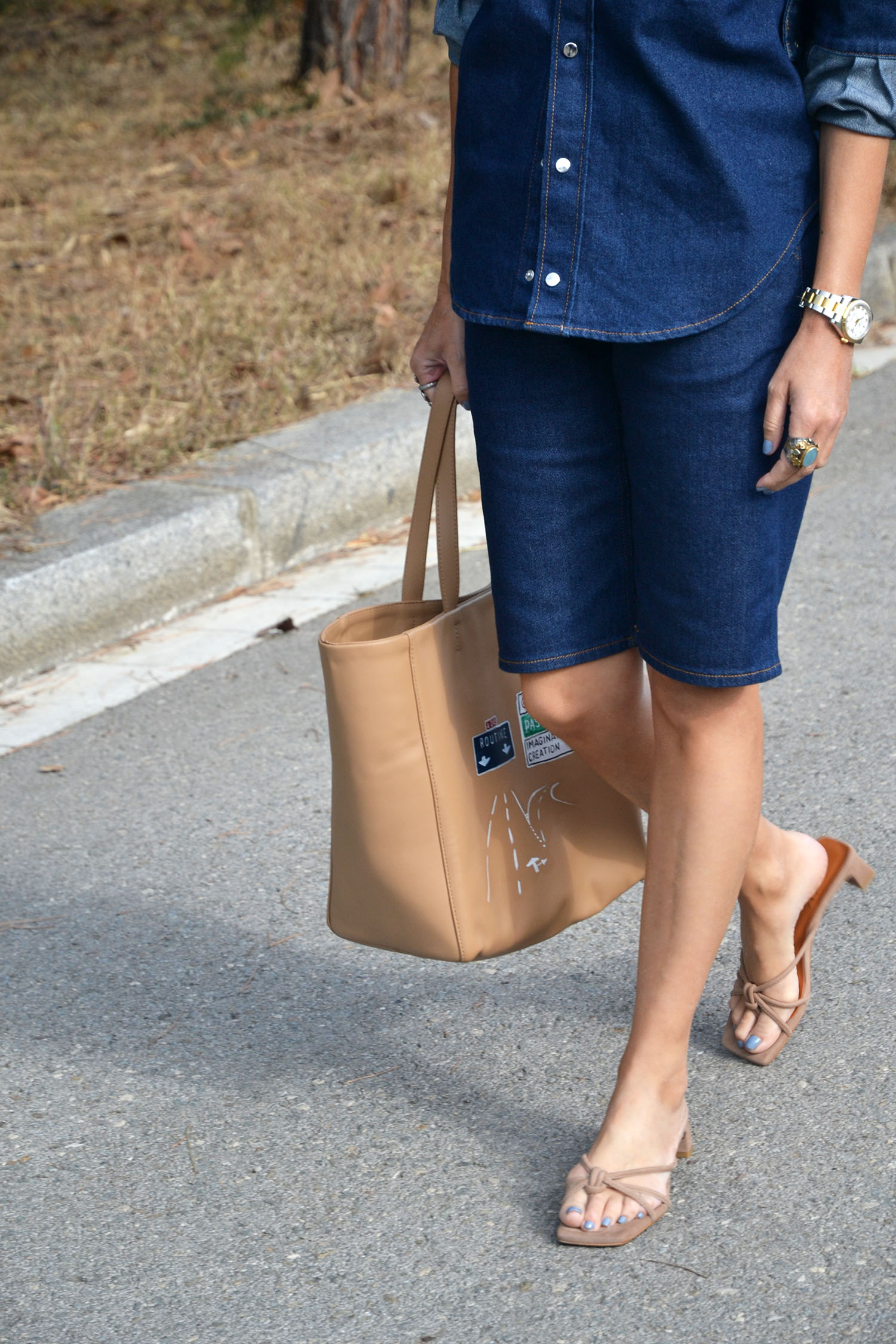 Another of the accessories that occupies the podium of trends are sandals with subtly architectural lines. Rectangular maxi soles combined with medium architectural or rectangular heels. Bottega Veneta kicked off, and many brands wisely reinterpreted this new look.
My choice: The suede Mercedes sandals by the brand Mas34. An excellent choice that combines quality, design and comfort in equal measures. The urban women who spent hours pounding the city pavements, we thank you from the heart.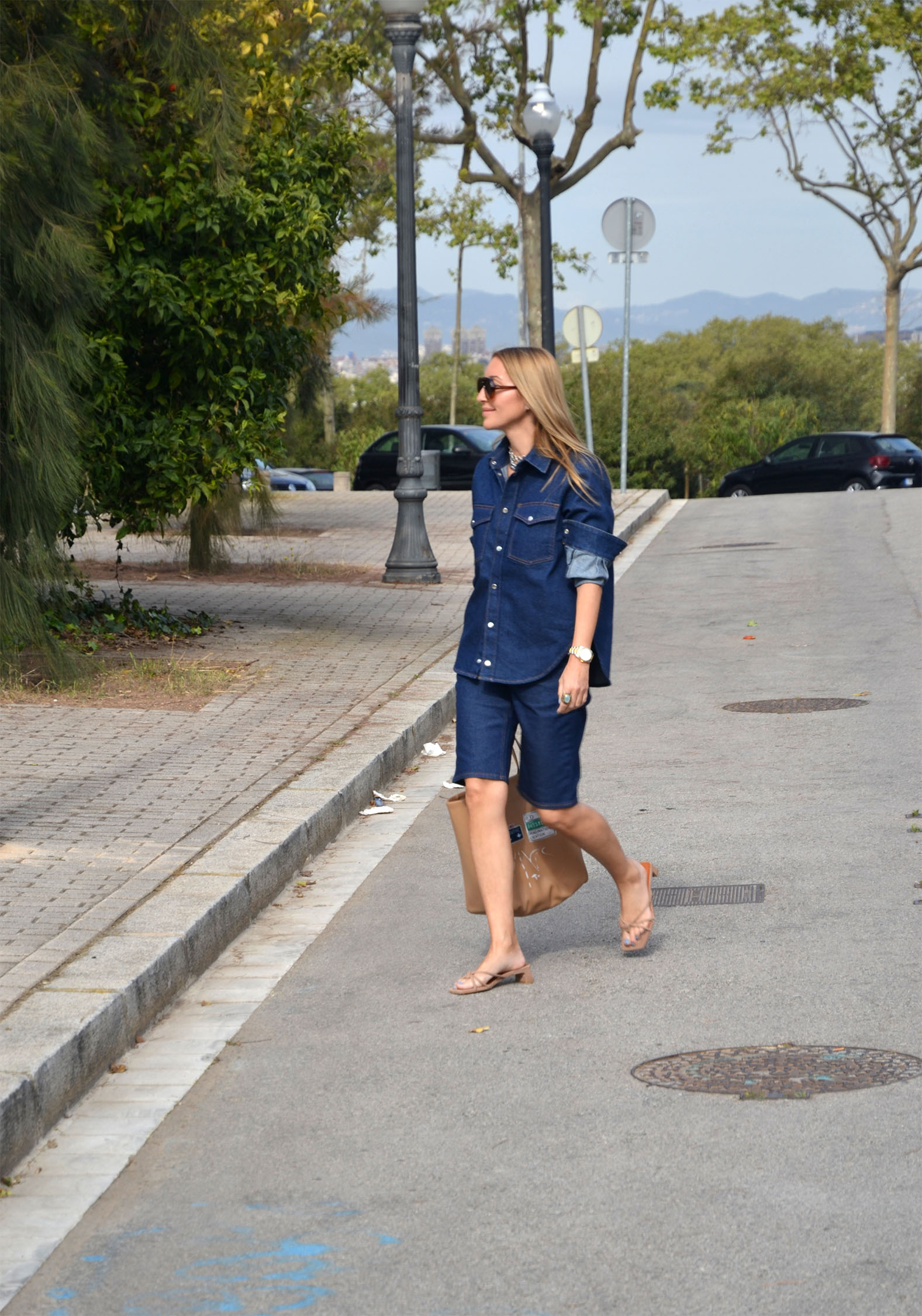 Shirt and shorts: Roseanna SS 2021 for Tomates Fritos. Info: 932092617. Sandals: Mercedes knot sandals in mink suede 3cm hell here by Mas34. Bag: 'Get Out' Tote bag of the new collection Time for Art by Anna Cortina. E-mail: annacortina@annacortina.com. Info: +34 648963143. Necklaces: Sita Nevado. Sunglasses.: Dior.
Photography: Gorka González.
Hair – Woodlights, and manicure and pedicure: Vanitas Espai.