Everything in this life has a reason. Today I will tell you why Danish clothing and accessories brand Cecilie Copenhagen focused all the inspiration of their collections on keffiyeh print from its inception to date.
Cecilie Copenhagen es una marca fundada por la diseñadora de moda danesa Cecilie Jørgensen en 2014, distribuida actualmente en todo el mundo en plataformas como Farfetch.
Their story began one night when a very young Cecilie Jargensen, 18, with nothing to wear and a night out ahead, decided to sew two keffiyeh scarves together to create a dress. That night was full of compliments. That's when she decided to experiment with other items of clothing, all inspired by the same print.
Cecile Copenhagen admire the beauty of keffiyeh, so much so that their collections focus on designs inspired by the combined historical pattern in different ways. The Danish firm recognises keffiyeh's origins in the Middle East and argues that patterns of stamping have enormous cultural value for many people in the region. The characteristic keffiyeh scarf is a combination of three patterns, each symbolising different aspects of the region: olive leaves (zigzag pattern) representing strength, endurance, and perseverance; the grid pattern represents the affinity for sailors and the connection to the Mediterranean Sea, and the bold striped pattern represents trade routes, symbolising a long history of merchants, travel and cultural exchange.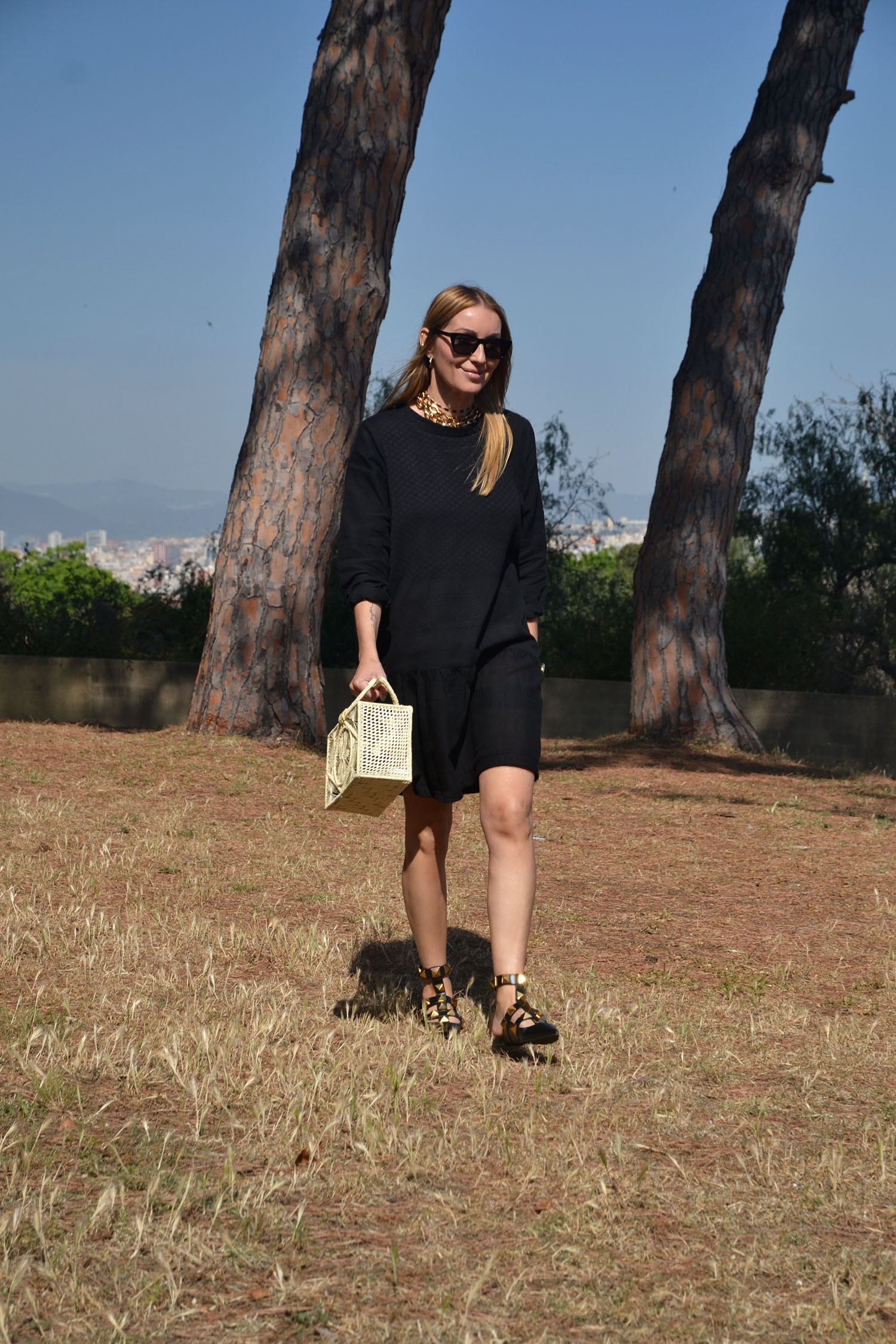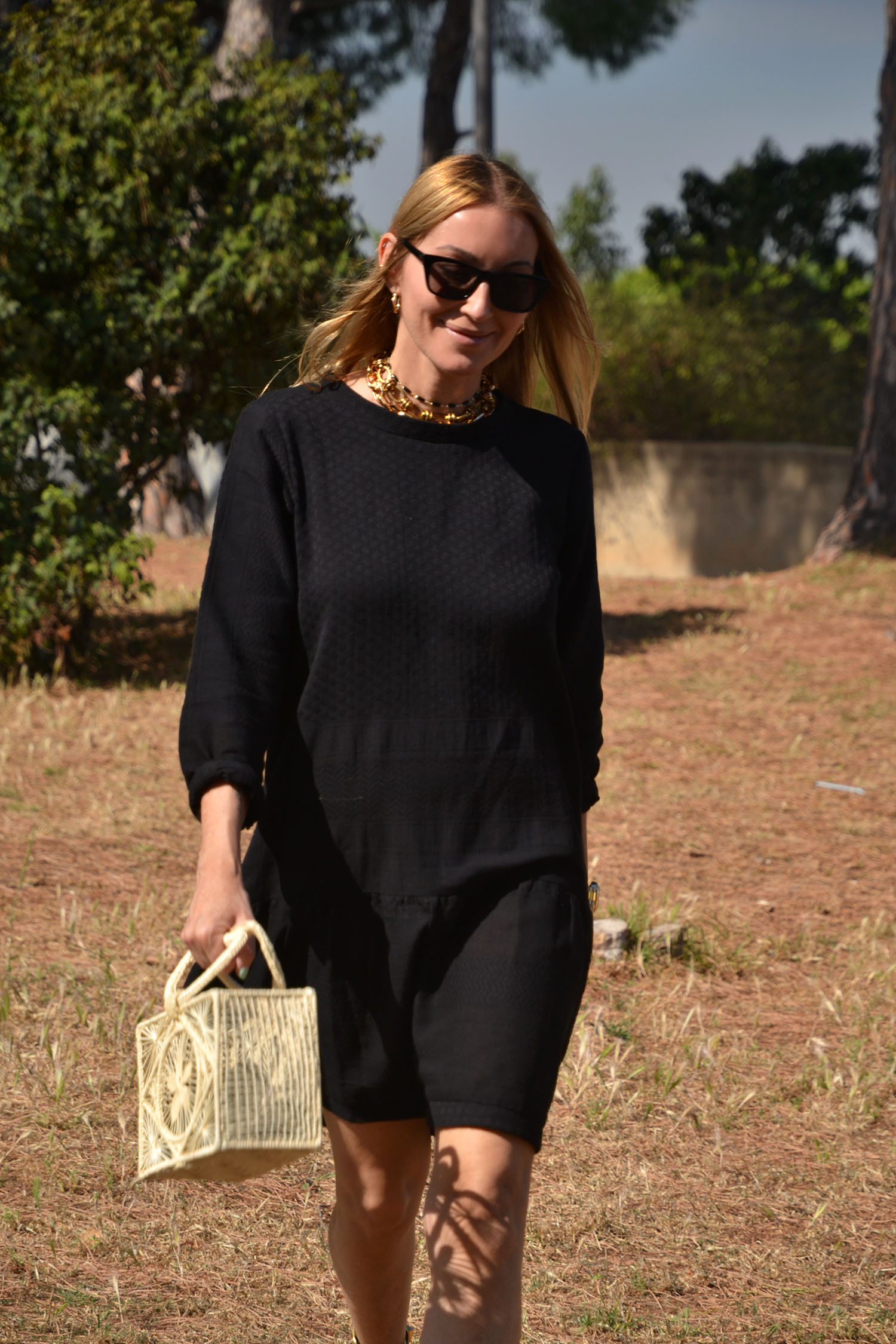 All of their dresses and the vast majority of their items of clothing aim at combining these three prints and are hand-woven using sustainable procedures by a family in India who have been handcrafting for years. The collection part that does not take inspiration from keffiyeh is made of recycled materials produced in Portugal.
Timeless prints, lightweight fabrics, and nice, easy-to-wear items of clothing are hallmarks of the Danish brand. "We want our items of clothing to be able to stay in the wardrobes of all fashion lovers and to be worn for a long time empowering the feminine silhouettes."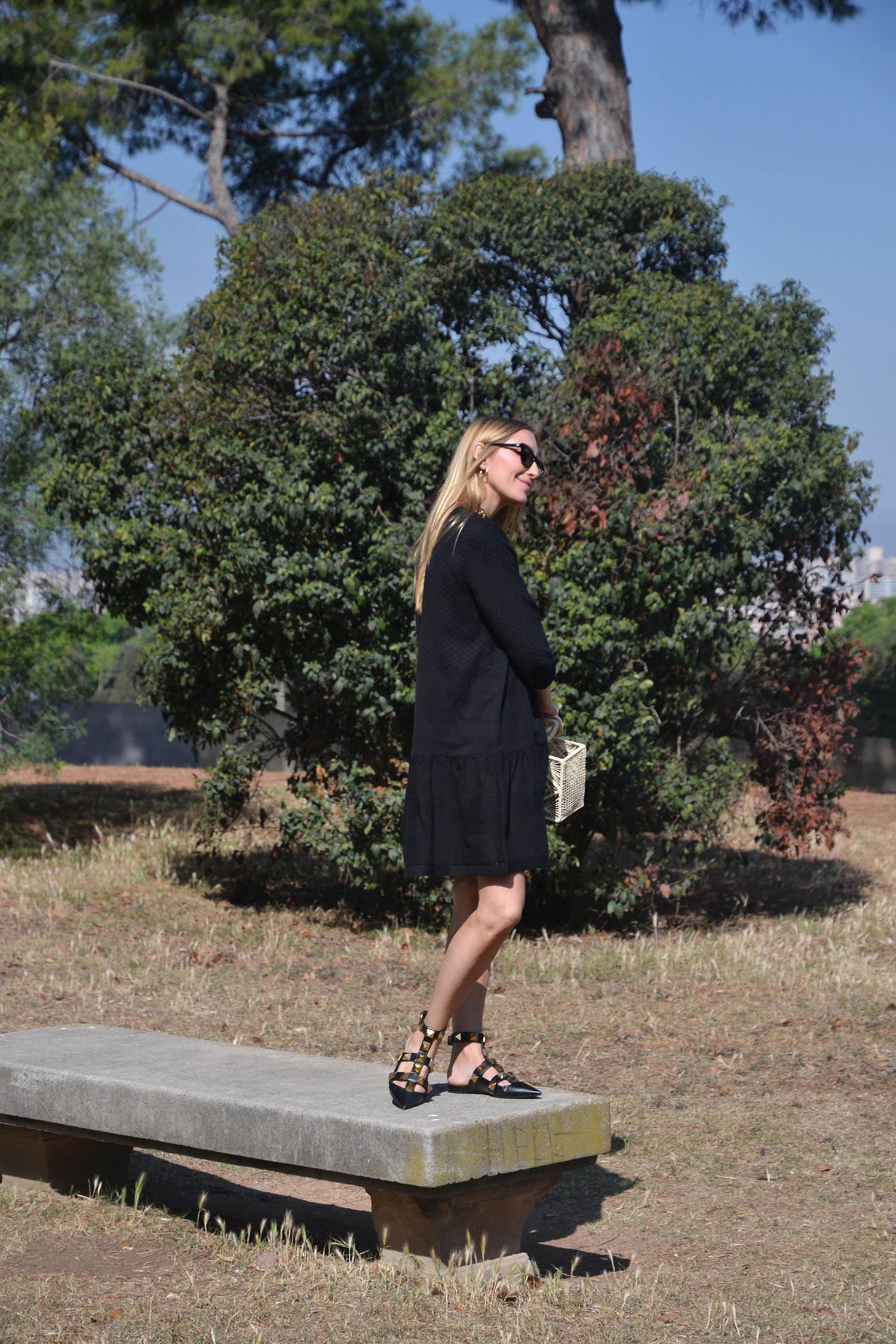 The Spring-Summer 2021 collection has as its main focal point one of its classics, the "dress 2", in a version with a dog teeth pattern. It is accompanied by their classic shorts, now with yin yang symbols, both in floating cotton fabric, a fabric that Cecilie Jargensen loves and characterises her.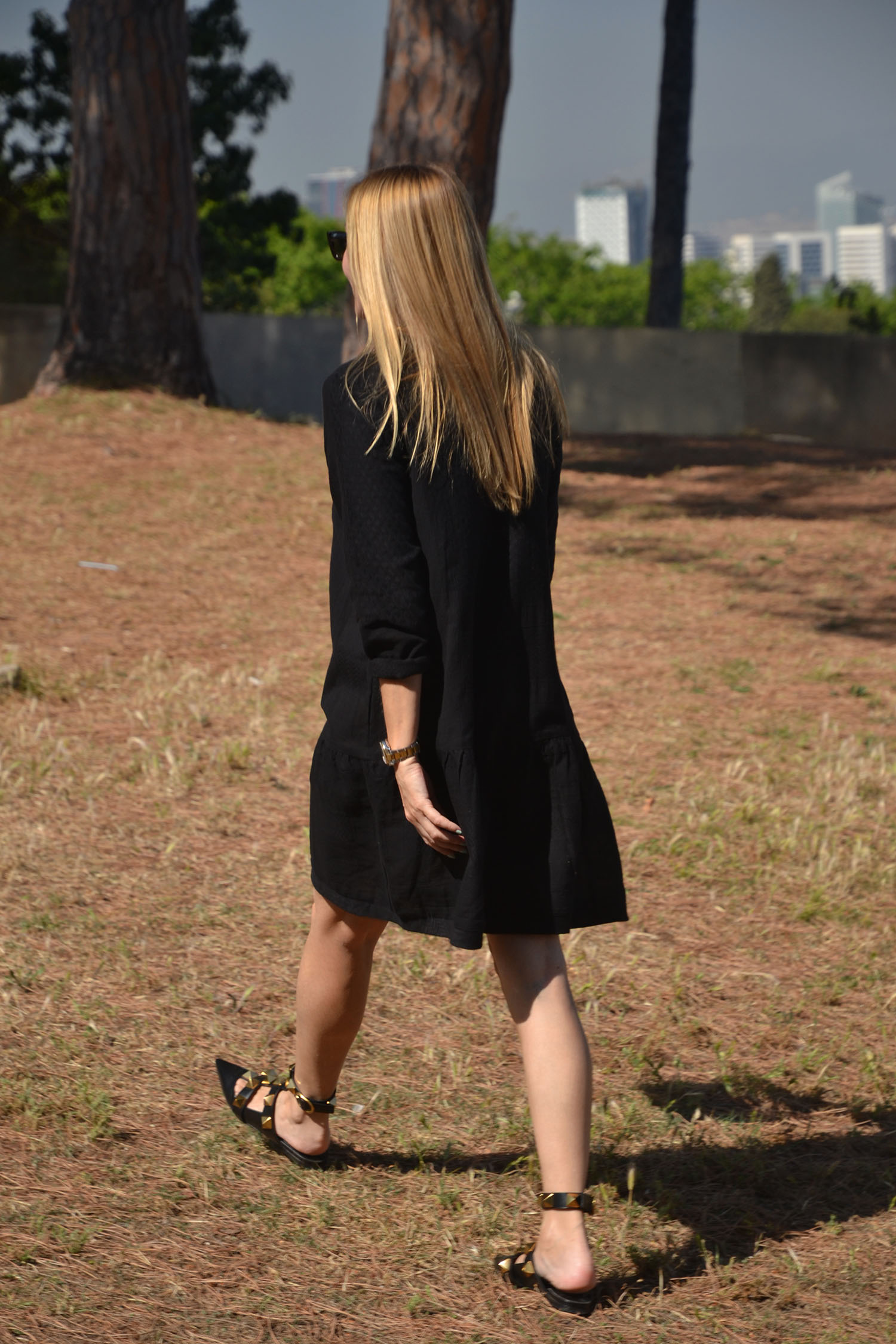 Dress 2: Cecilie Copenhagen SS 2021. Shoes: Valentino SS 2021. Necklaces and earrings: Sita Nevado. Bucket: Sensi Studio. Sunglasses: Le Specs para Ferent.
Photography: Gorka González.
Hair – Woodlights and manicure: Vanitas Espai.