Summer invites us to wear simple stylings and visually result. In my mind a word, simplicity, linked to the image of a look that conveys a somewhat minimalist style, resounds.
If there is an item of clothing that encompasses both concepts it is definitely the shirt dress. The brand Imperial is presenting, among its proposals for Spring-Summer 2021, shirts for NUR Store Bcn, shirts that range from the classic slim lines to the oversized ones, of various lengths, with belts strategically placed to capture the imagination by knotting them and dressing them however we please. Accessories determine the more or less casual final result.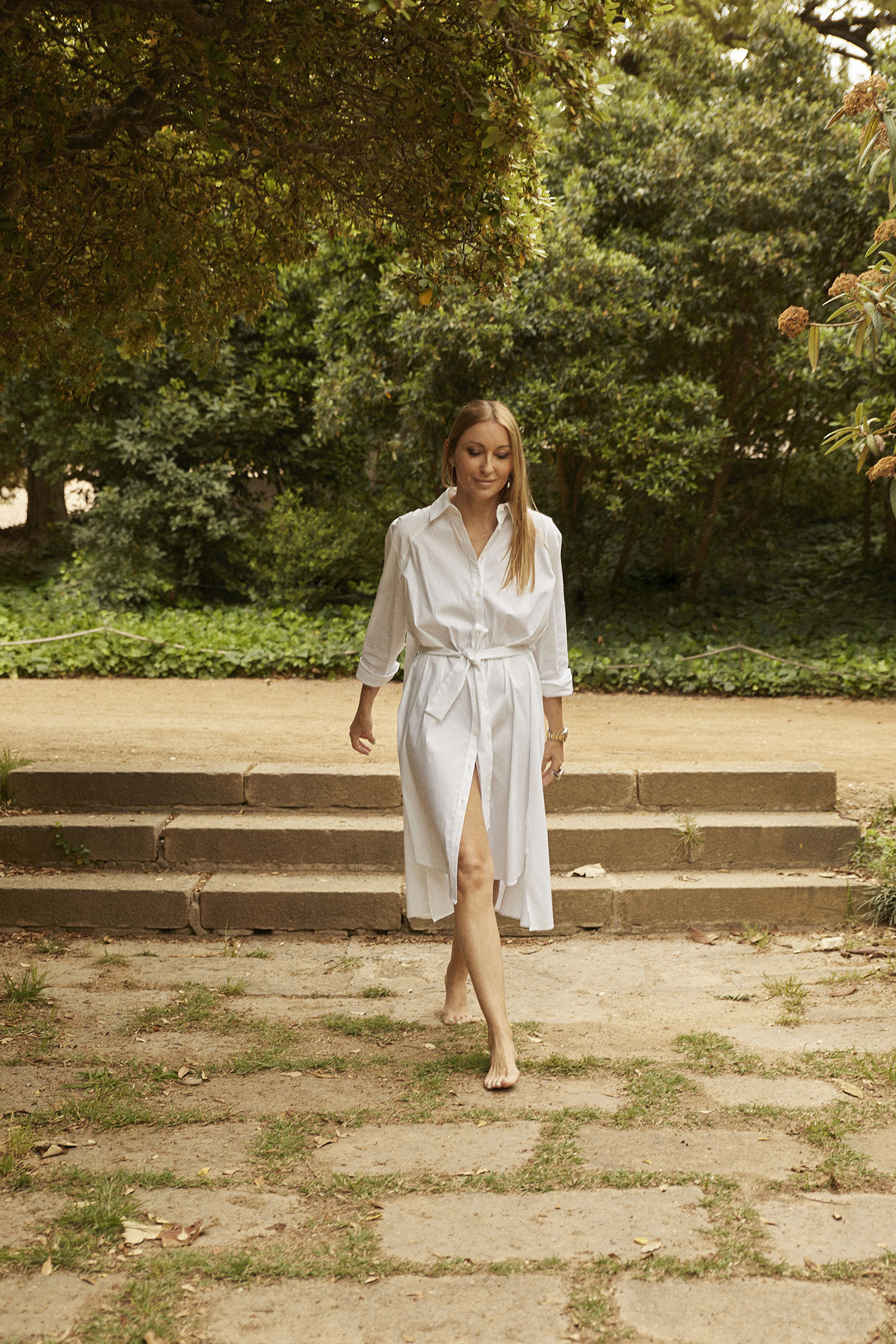 Attrezzo: I wanted to present a look with a relaxed shirt dress, bringing the light and flowers of the countryside to the city. Bossvi's decorative discourse has made it possible to intermingle nature with its beautiful artificial flower bouquets. Both concepts earn brownie points and the end result is striking.
Photography: Patricia Bonet.
Production and styling: Mariona Planas.
Shirt dress: Imperial SS 2021 (120€) for NUR STORE BCN. Info: 93 6013067.
'Bouquet': Bossvi.
Makeup: Núria Ribera.
Woodlights – manicure – pedicure: Vanitas Espai.