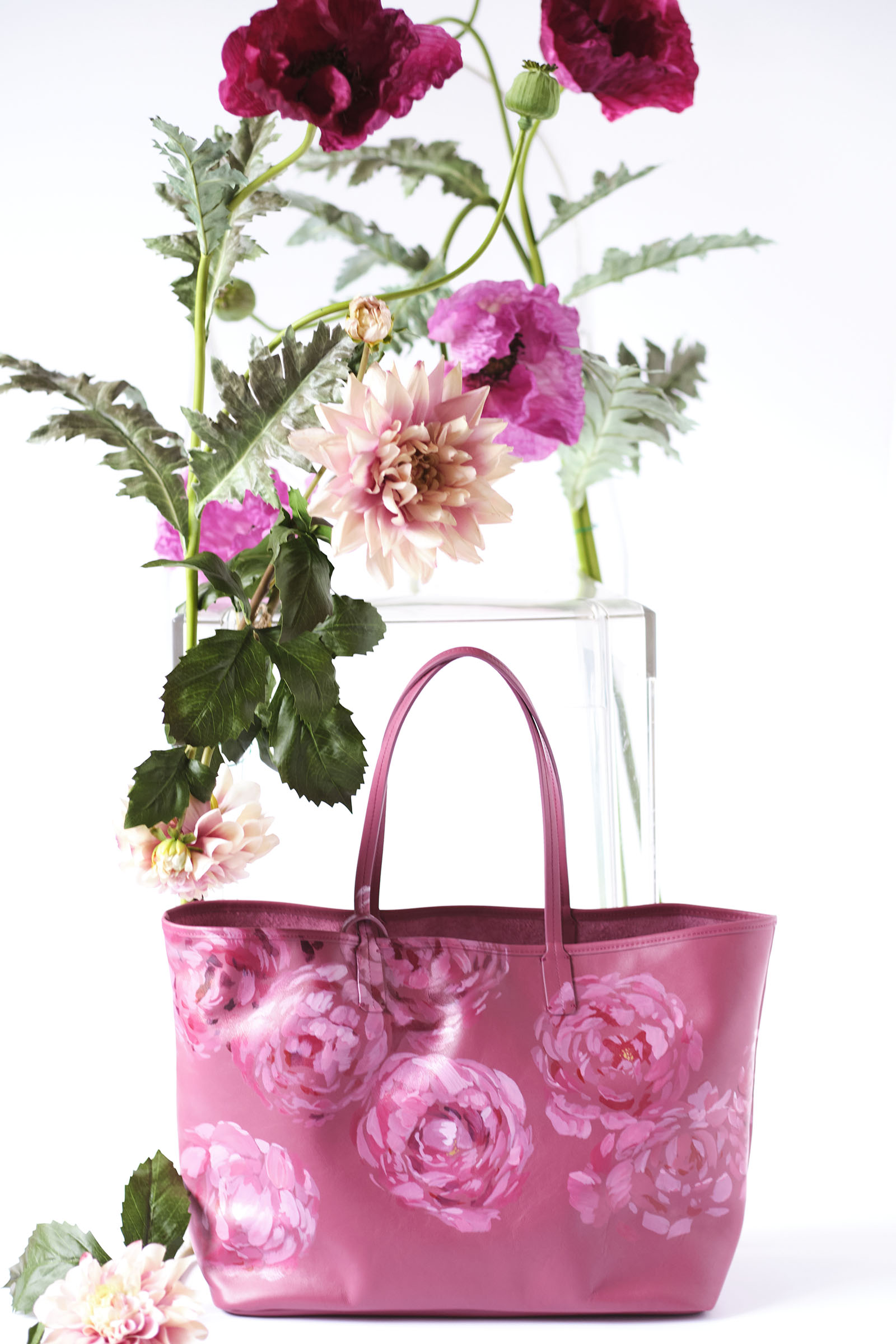 The handbag brand Anna Cortina is presenting "All Over", their new collection inspired by the journeys that have come straight from the heart and that transport you beyond time. A sensory journey all around the world via the universe of Anna Cortina's #ArtMeetsFashion.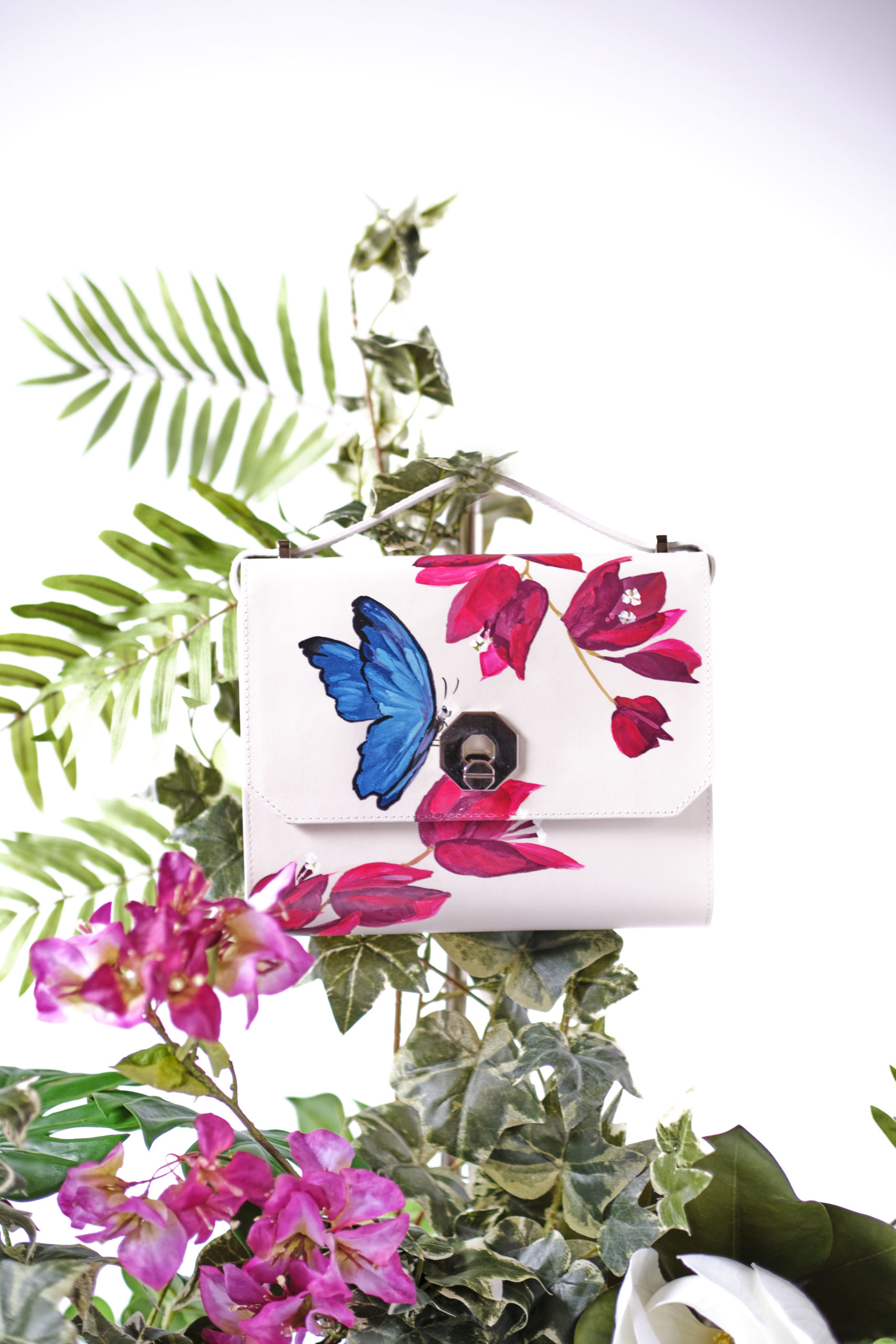 The brand's new collection is urging us to embark on a tour all around the world to get away and relax. This exodus begins in Goa, in a country like India, that has contrasts with authentic places. It is followed by wonderful corners such as the savannah with its amazing giraffes, the Amazon jungle to visit the parrots dressed in their extraordinary plumages, and many more making up a total of 17 countries to get out of conventionalism and renew energies until we dive into the same ocean to contemplate its coral reefs.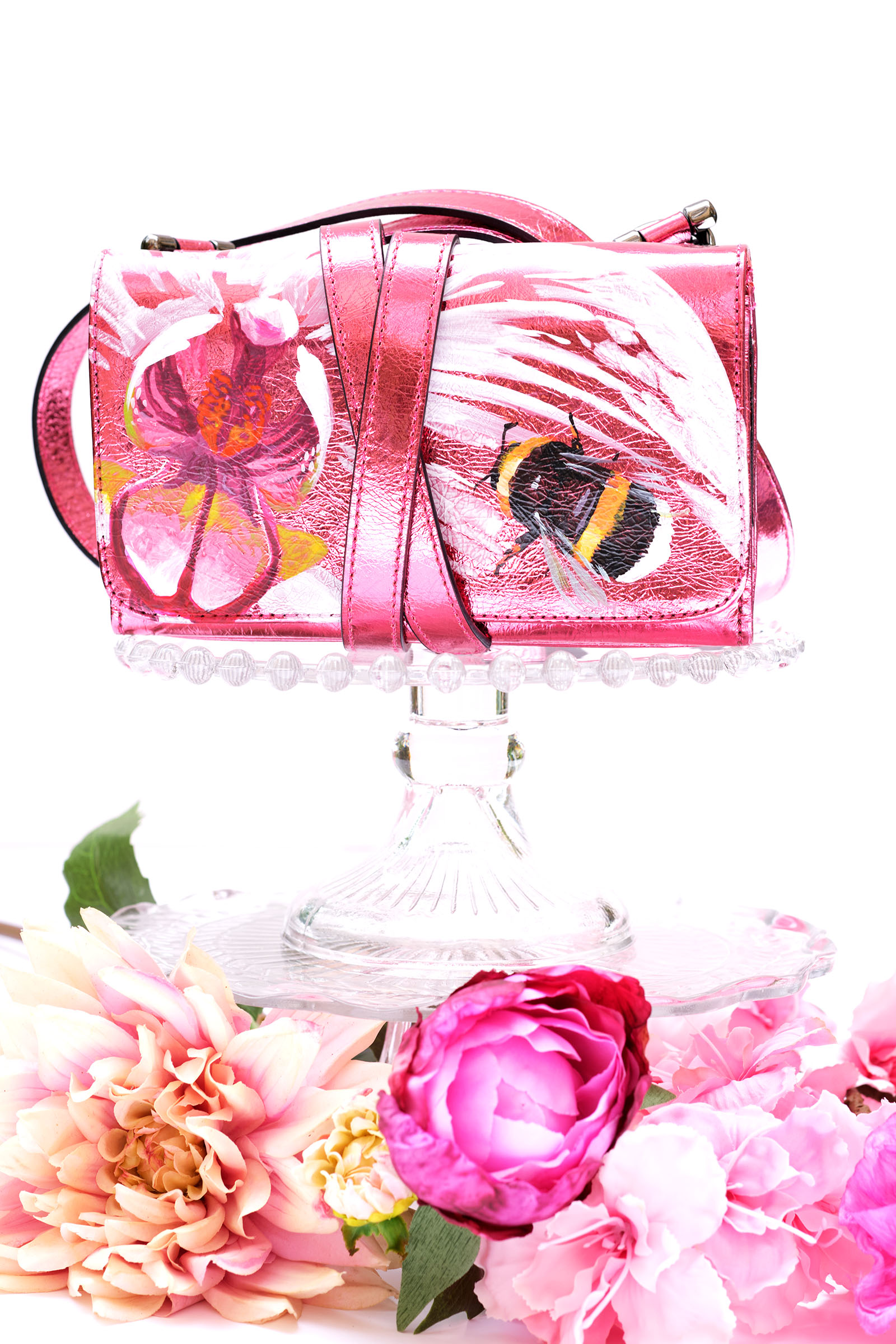 The collection is made up of a total of 17 bags designed and created by Anna Cortina, who has been inspired by the day to day and the need to break with routine through memories, dreams and emotions, creating an imaginary world that leads us to have experiences that will last in our memory through the 17 works hand painted on the bags by the avant-garde Belgian artist Philippe Boonen,  who mixes and works two styles into this collection: impressionism and decorative.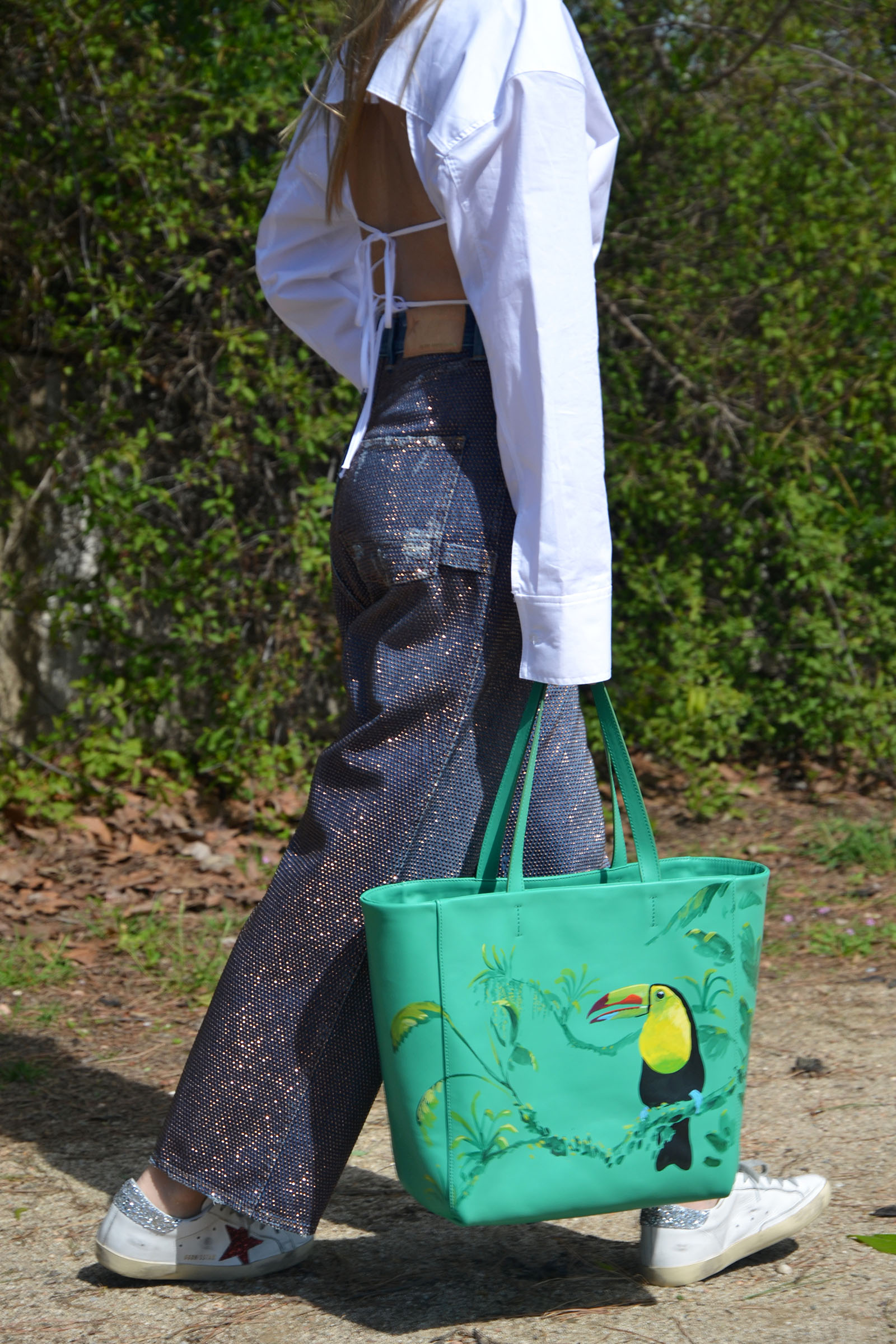 My choice: The Costa Rica bag, a new jade-coloured canvas by Anna Cortina that is taking us on a trip to Central America, specifically to Costa Rica, and transporting us to the tropical forests of the Caribbean area with its vines and Swiss-cheese plants. Posing on the branch is a yellow-chested toucan with an incredibly colourful elongated beak. Toucans represent love, happiness, and the soul. They are considered symbols of prosperity and development.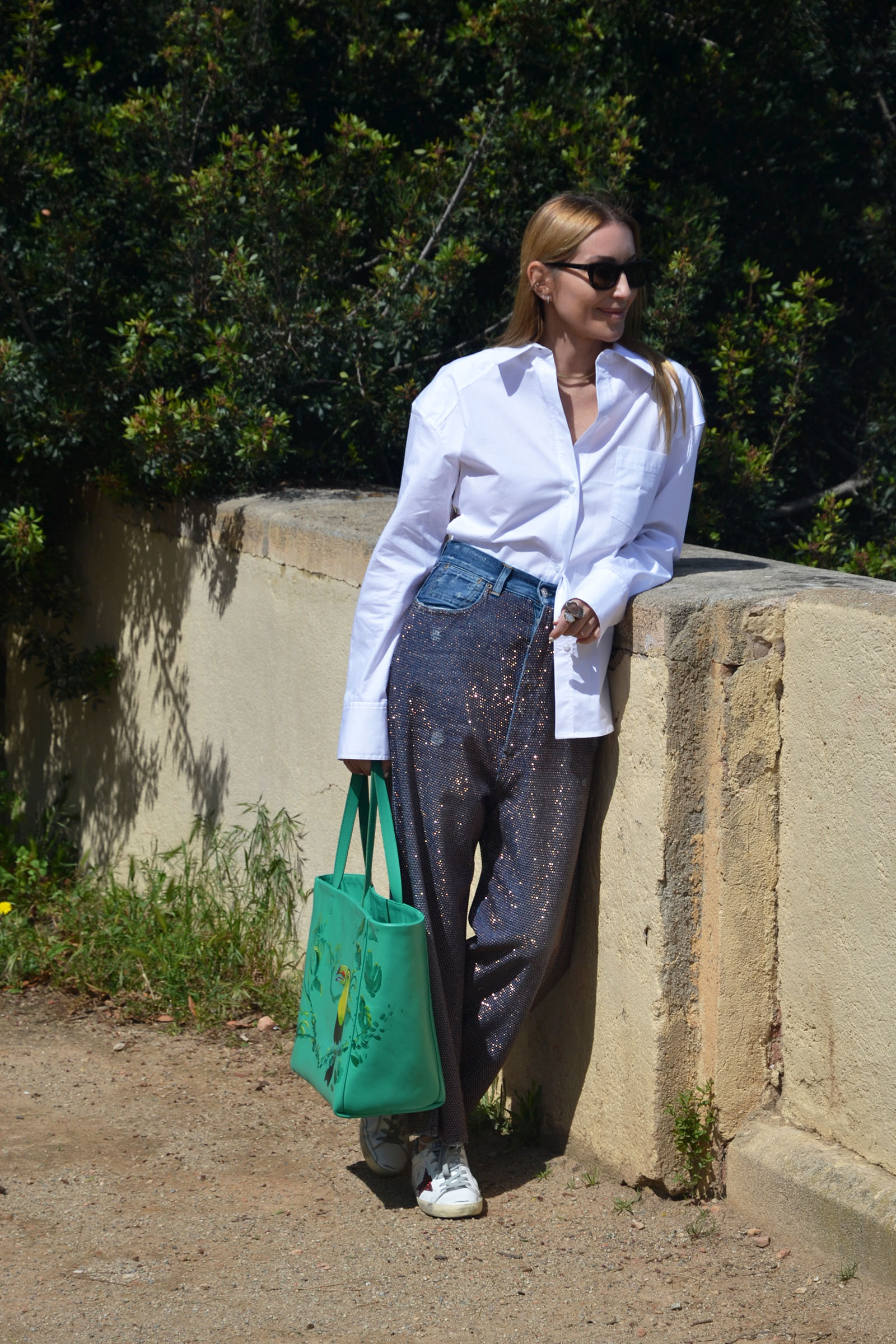 17 pieces, 17 places and 17 messages that you can discover here to let your imagination run wild and fill you with the desire to go off on your own journey.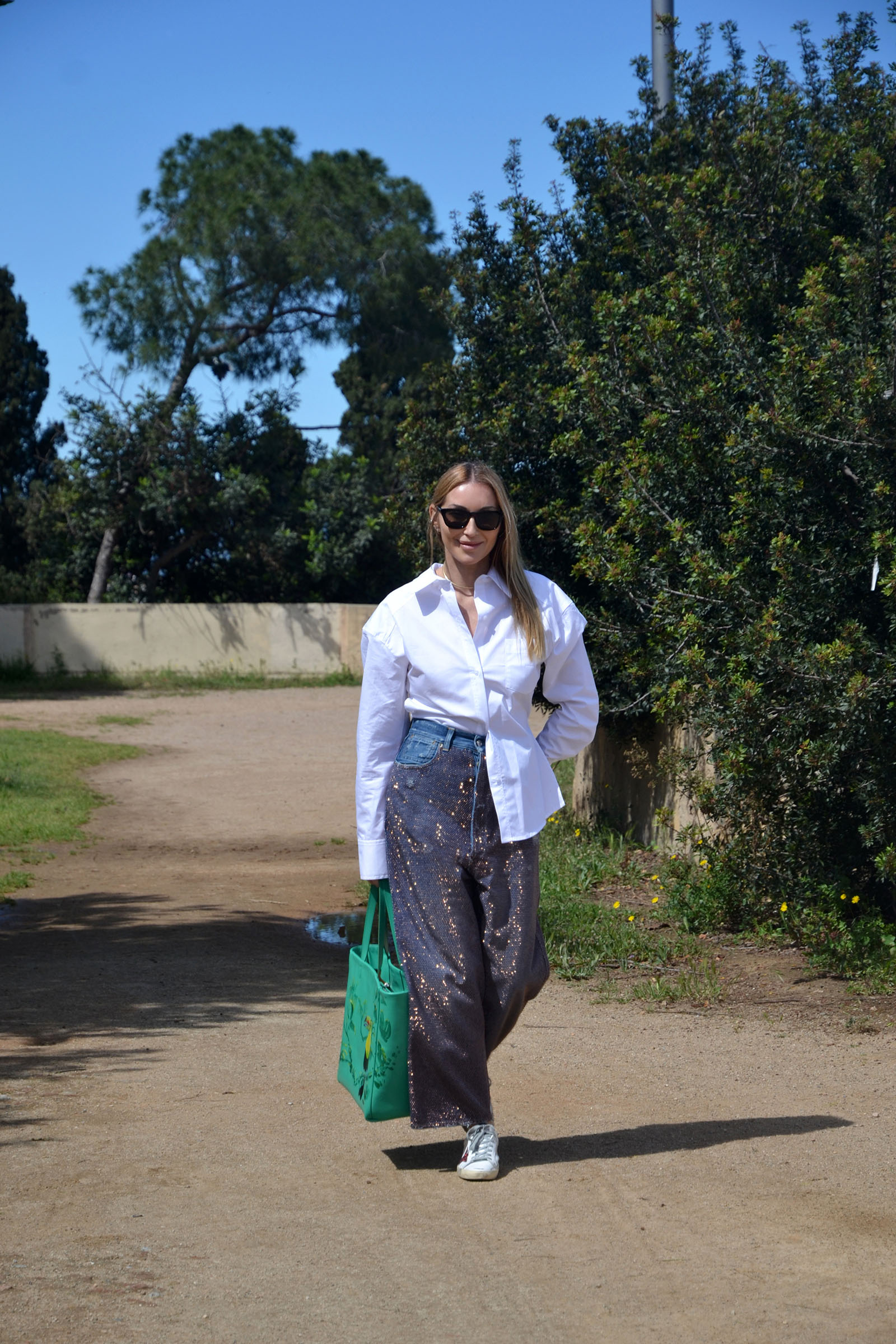 Photography and art direction of the still lifes: Christina Kapongo.
Photography street style: Gorka González. Flowers and artificial plants: Bossvi. Collaborate: Luzio.