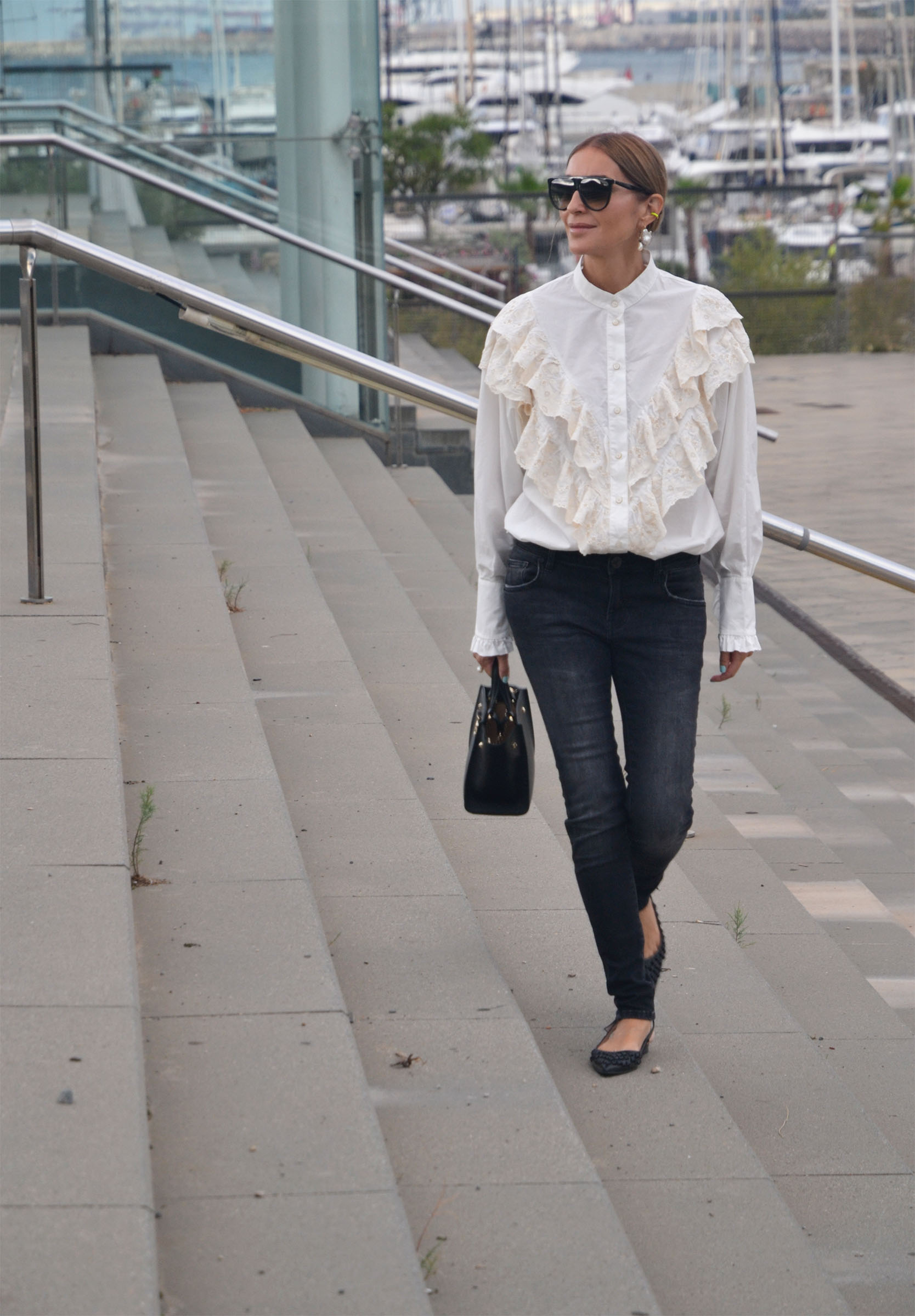 Last Friday 2nd September 2022, I headed to Tomates Fritos to learn about the new concept of the boutique store with very refined and minimalist lines that Agatha Alloza had opted for. I applauded how well the items of clothing breathed, becoming absolute stars of the new space, a detail that I personally value when I go shopping.
Among its proposals, the blouses with romantic airs that, according to the catwalks, will be one of the styles that we will wear the most this Autumn-Winter 2022 with rejuvenating effects.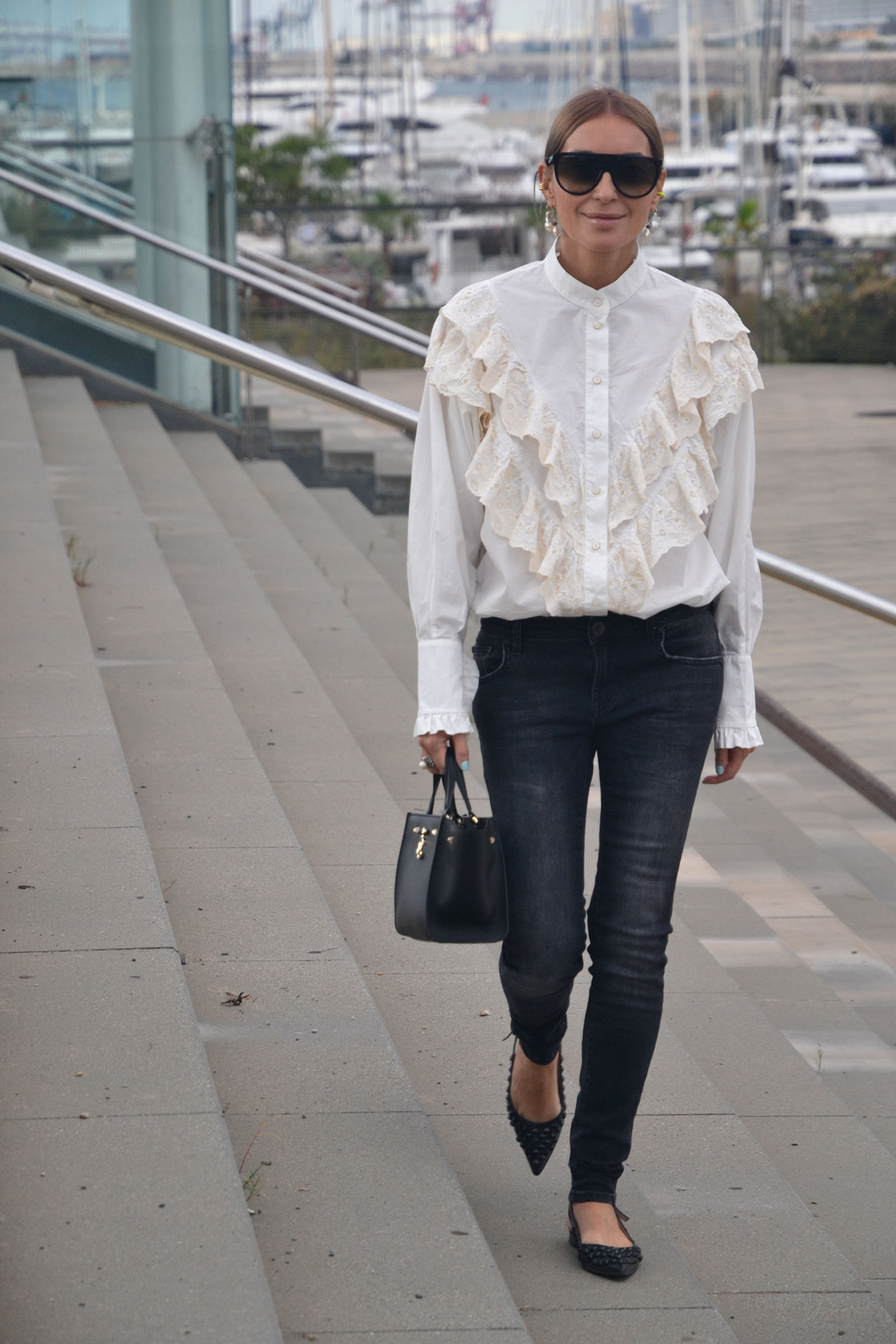 One of the romantic blouses that I liked the most, which is capable of creating the look in an effortless way, was the round neck blouse with a voluminous cut, embroidered ruffles and kimono sleeve by the brand Momoni. Combined with low rise jeans – thank you, to this trend, for returning them to the streets this season – its purpose is simple and perfect for day to day wear. If on the other hand we combine it with skirts and ballet pumps, it becomes one of the most elegant business pieces.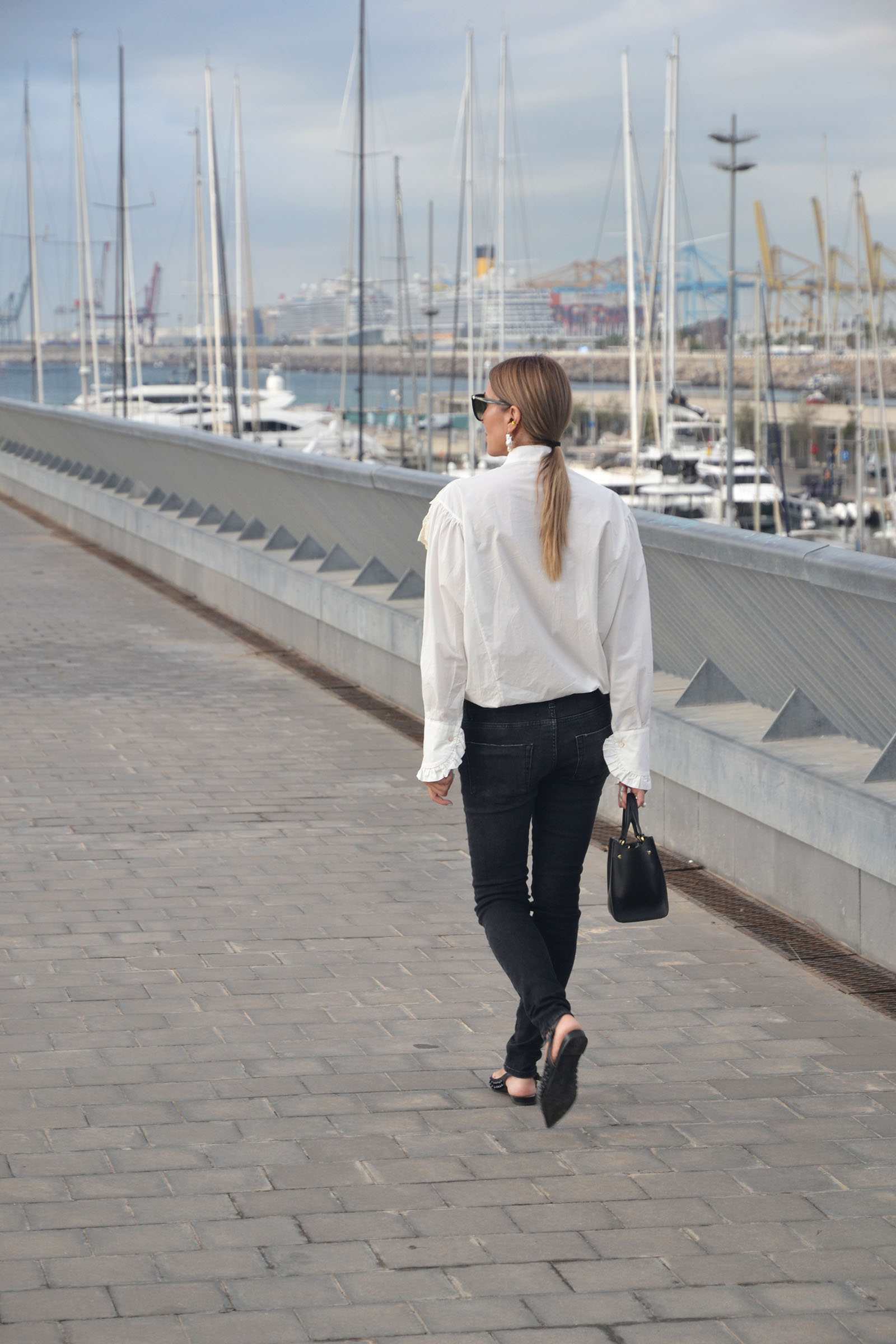 Loud and clear: if there is an item of clothing that is capable of making or undoing a look, it is the blouse. I think it is worth us dedicating the necessary time to review those that will be an absolute trend, value our wardrobe and snap up, if we feel like it, those that fit us.
Write down and remember: romantic designs, see through panels and rejuvenating effects.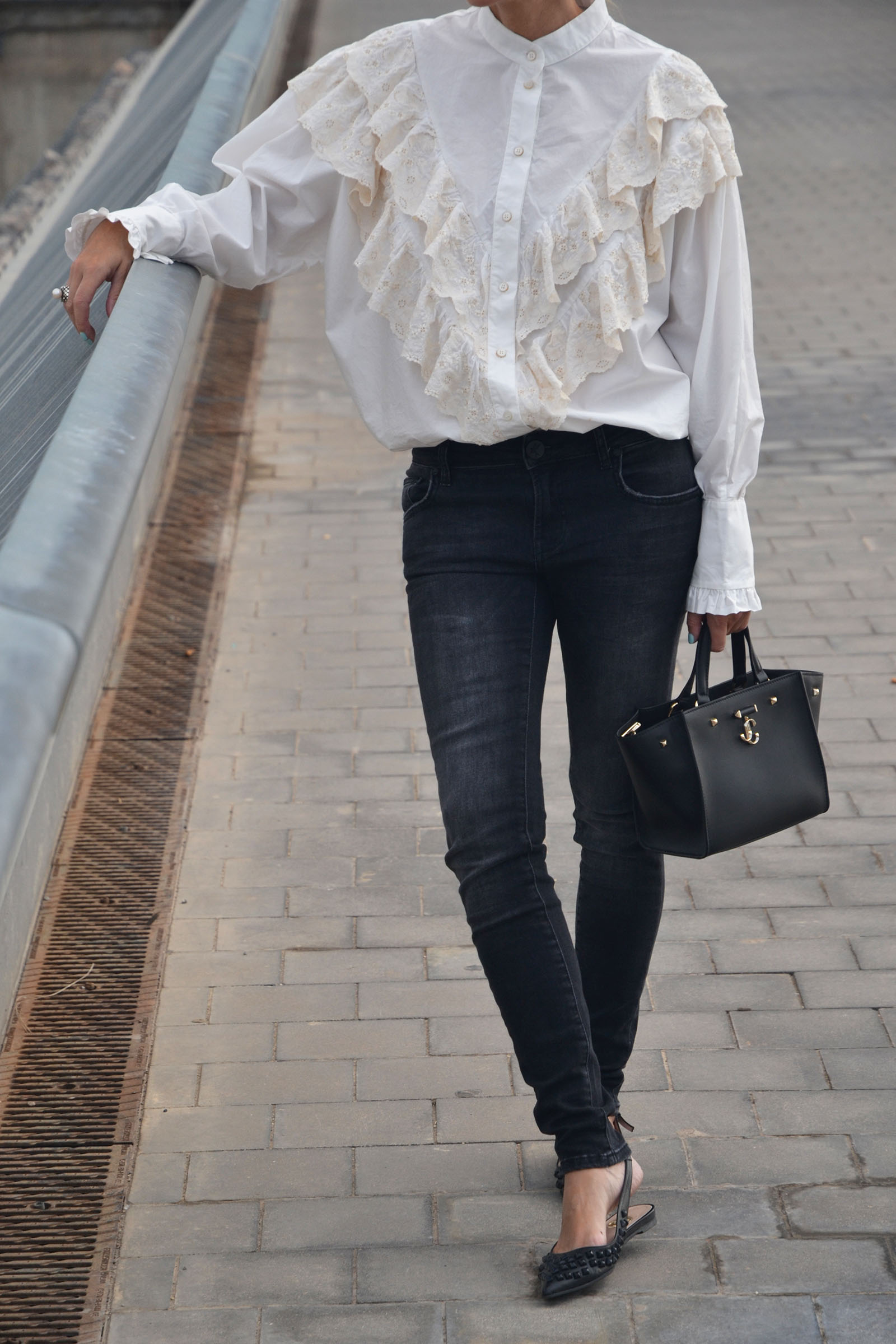 Orthilia blouse : Momoni AW 2022 here. Trukers jeans: One Teaspoon AW 2022 here all for Tomates Fritos. Info: 932092617. Shoes: Ras (old). Varenne Tote Bag S: Jimmy Choo AW 2022 here. Info: 93 272 69 59. Earrings: Sita Nevado. Info:  93 467 59 16. Sunglasses: Saint Laurent (old).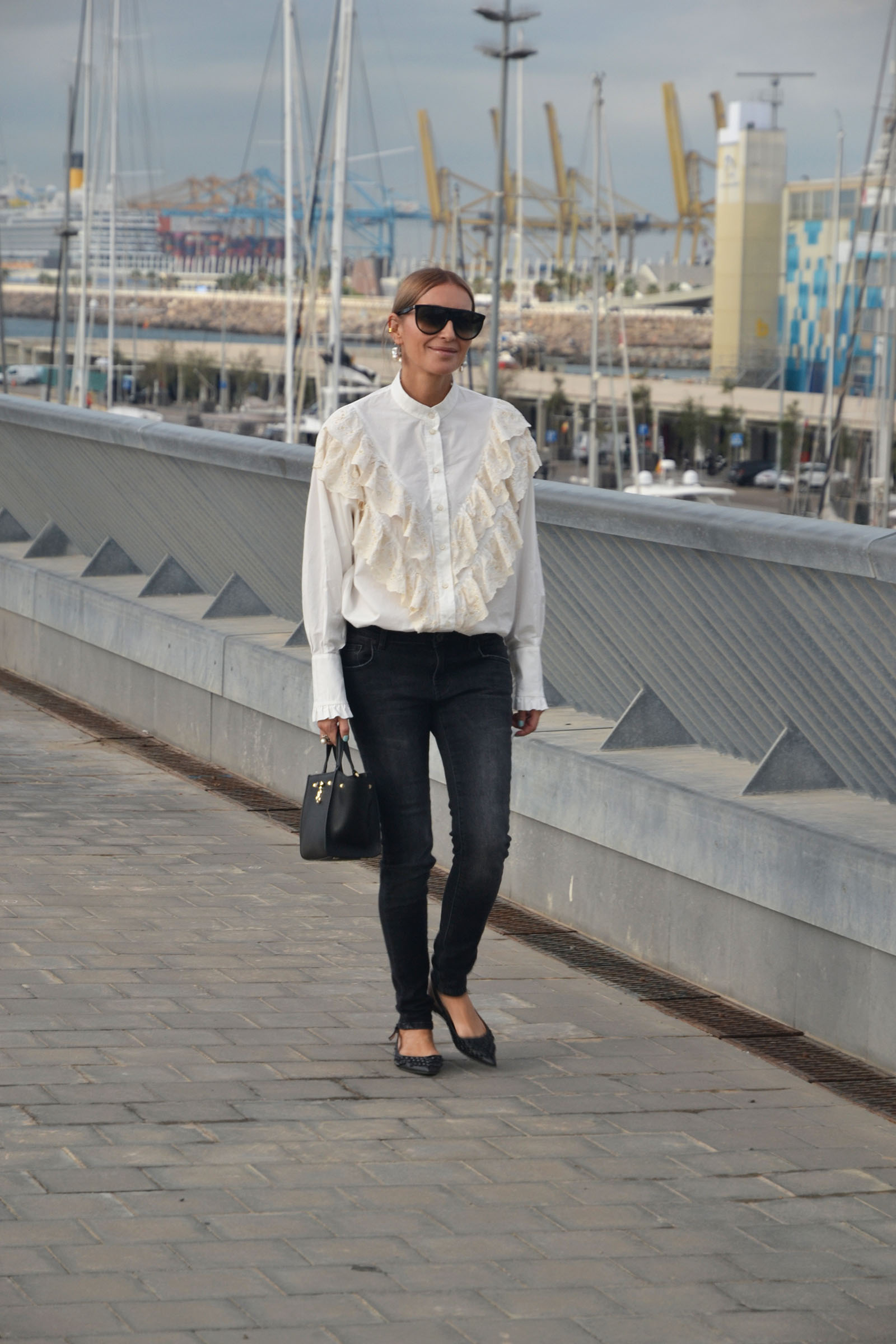 Photography: Groka González