Before talking to you about the new Total Sublime by LPG Endermologie, let me give you a bit background information for those of you who don't know the French brand. LPG Edermologie is an extraordinary leading global treatment for body and facial skin cell stimulation which is able to reduce, redefine and treat cellulite and orange-peel skin, improve skin tone and rejuvenate your complexion by ironing out signs of ageing, all of them via non-invasive patented technology which naturally reactivates the metabolism of your cells thanks to the patented LPG® applicator heads, which mean signals are sent to the cells, therefore achieving incredible results.
"The mechanic stimulation of the cells, known as endermologie®, is able to reactivate the processes of waking up, in a natural and pain-free way."
Following 30 years' experience and scientific research, in the past year LPG® a new patent was created in order to get control of all of the natural mechanisms in one single and unique treatment with a clear objective: getting healthy skin is the key to a svelte silhouette and glowing and younger-looking skin.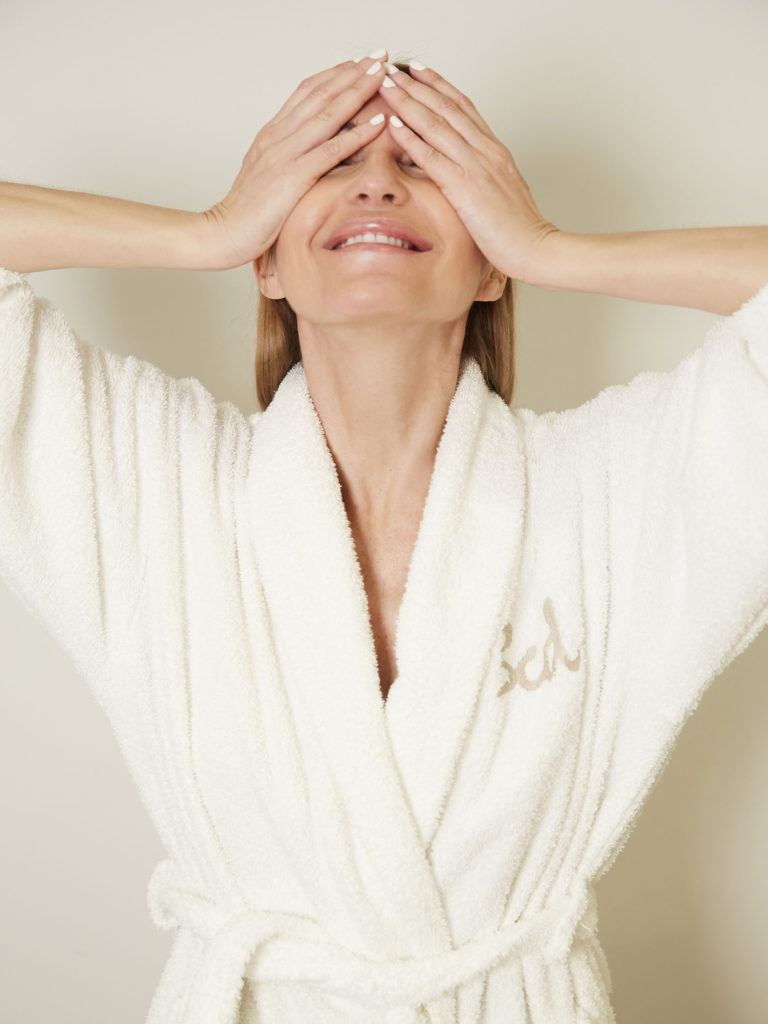 Having given some of you a bit of an introduction, and a recap for other readers, I want to tell you all about the new specific programme TOTAL SUBLIME which has been developed and launched by LPG so as to get your face and body prepared in 14 days with 6 different treatments, all of them based on their 100% natural patented endermologie technique, which is non-invasive and non-aggressive, therefore reactivating the fibroblasts so that they start to produce new hyaluronic acid, collagen and elastin stores on their own.
To sum up, it's a thorough starting point to show of lovely skin this Spring.
The TOTAL SUBLIME programme has been designed with the 6 (face and body) treatments to be applied/carried out in the following order:
14 days in advance. 1st Session. Getting kissable lips.
10 days in advance: 2nd Session. An hourglass waistline to be grabbed hold of.
6 days in advance: 3rd Session. Firm and perky cleavage area.
4 days in advance: 4th Session. Rested and rejuvenated eye contour zone.
1 day in advance: 1st Session. Tight buttocks.
D day: 6th Session. Legs to be caressed.
I have tried, enjoyed and tried out the benefits of all of the treatments, but so as not to go into too much detail, today I will tell all of you about the benefits and the rest of them will come next Thursday.
1st Session. Kissable lips (+80% HYALURONIC ACID). This treatment will plump up your lips in a natural way. Having cleansed the skin with the micellar water Lotion Micellaire Pré-Traitement, the lip contour area is worked on with the Ergolift by LPG facial head, which carries out a mechanic-stimulation that is able to reactivate the production of hyaluronic acid, collagen and elastin. Your lips will look plumper, fuller, poutier and have more volume (in just 10 minutes). The treatment finishes up with the application via a massage, to the lip contour area, with the immediate cooling effect Soin Contour Yeux et Lèvres. This pencil contains 30% of the Premium LPG complex in order to soften expression lines, intensively hydrate and firm up the skin. In addition, it helps to set your lipstick.
2nd Session. An hourglass waistline to be grabbed hold of. (WAISTLINE CONTOURING -5.2 CM). This treatment works on the abdomen and waistline. Having prepped and revitalized the skin with the Micro Peeling Cleansing Cream, the area is worked on the new CELLU M6 ALLIANCE by LPG body head from the team. This one includes a motorised small cog and valve, which carry out a mechanical massage and synchronized follow-up vacuum action which is able to mobilise and free up any localized fat, activate the circulation system and lymphatic drainage, and stimulate the fibroblasts so that they produce new hyaluronic acid, collagen and elastin – which are fundamental for cutaneous elasticity, density and turgidity. The treatment finishes up with the application of the Gel Lipo-Reducer, a non-sticky gel. It contains 5% of the exclusive slimming complex and 2% Corraline G – a marine-plant coral extract – which has a chronobiological fat-burning action – it takes action during the day, as well as at night.
3rd Session. Firm and perky cleavage area. (+71% FIRMNESS). This treatment tones and smooths out skin tone thus blurring out fine lines. First the skin is cleansed with the micellar water Lotion Micellaire Pré-Traitement and, after that, the area is worked on with the facial head Ergolift which incorporates a micromotor that sets off a whole host of stimulants in two directions. It offers two-fold stimulation: horizontal, with controlled movements on the sides; and vertical ones, via sequential vacuum action. This is equivalent to an intense fitness session for the fibroblasts, which in response will restart their production of hyaluronic acid – up to 80.2% more, which is shown by facial biopsies –, collagen and elastin. Translation: by doing this your skin will be tighter and smoother and small creases that have started to appear will be "erased". The treatment concludes with the application of the Soin Tenseur Fermeté cream, a firming fast-absorption fluid. It contains 7% of the exclusive anti-ageing complex and 4% Ovalift (derived from oats which gives the skin tissue elasticity and flexibility).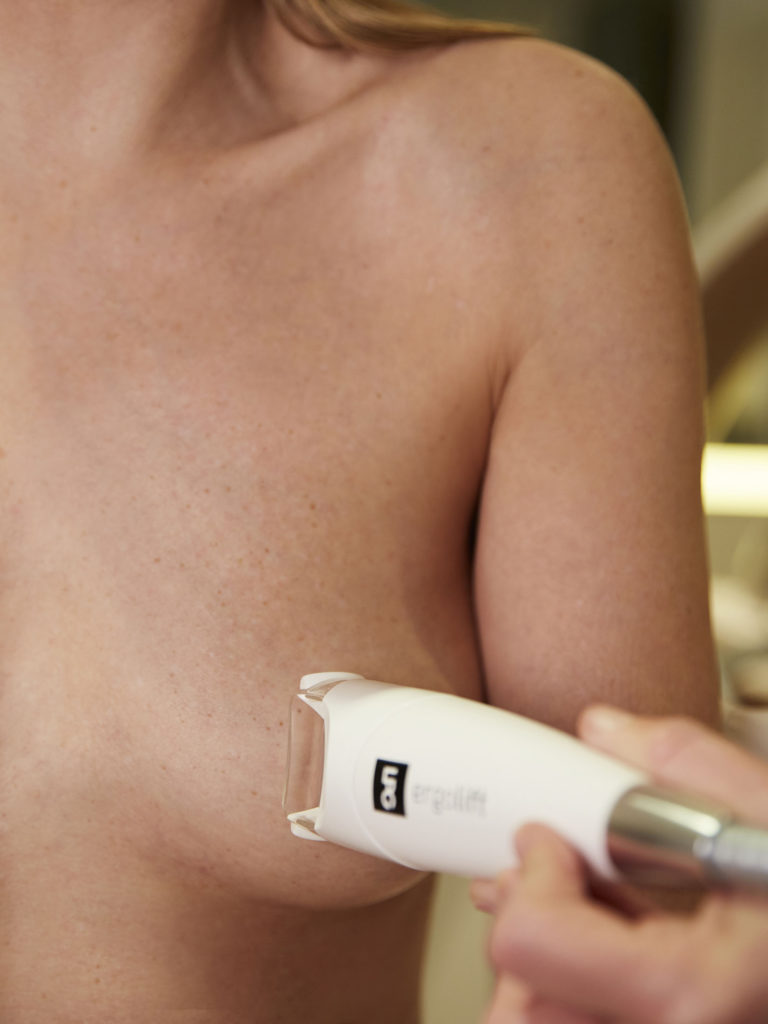 carried out the treatment programme Total Sublime by LPG Endermologie at the beauty and cosmetics salon that BLAUCELDONA have opened on 320 Calle Muntaner in Barcelona.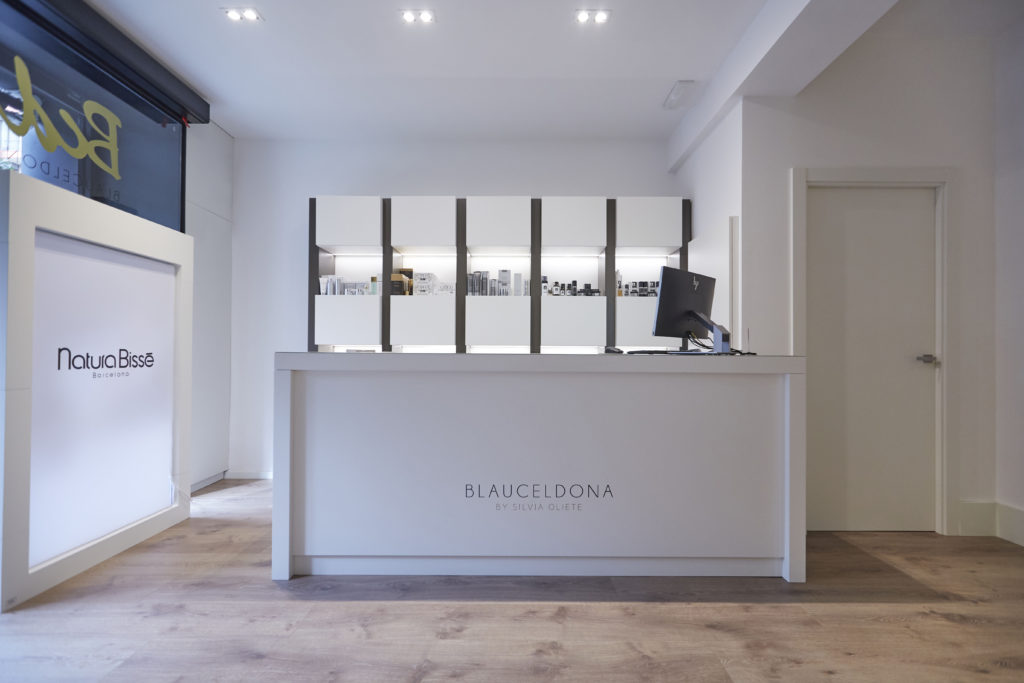 Silvia Oliete, its founder, who is thought to be one of the best facialist in the cosmetics world, leads an excellent team of professionals, some of whom have spent more than twenty years accompanying her, the years that the first centre which was founded on 163 Calle Provença in Barcelona, has today become a real point of reference.
"Passion, rigour, being demanding, constantly searching for excellence whereby the client feels unique. For someone coming into Blauceldona, I want it to be total relaxation for them…". That's how she conveyed it to me, and I felt it and enjoyed it throughout every treatment in the LPG Endermologie programme.
For those of you who are going for this third ultra-effective route which will help stimulate cell movement and go beyond limited cosmetology with its superficial action and an aggressive injection that has side effects, give BLAUCELDONA a call and ask them about the wonders of the TOTAL SUBLIME by LPG programme. Their team will give you the star treatment.
And remember: Needle-free. No surgery. Risk-free. Without any side effects. And with scientifically proven results.