On 3rd October 2019, Margherita Missoni, the daughter of Angela, who designs the main line by Missoni, and the granddaughter of Rosita, who is in charge of the home collection, became the new Creative Director of the line M Missoni, a line that for years worked as the little sister of the super well-known Italian brand Missoni, by having a more renowned link that it actually had.
Among its objectives, to blend timelessness and the everyday in their collections as a differentiating element from the main line by Missoni. Creating fresh collections of items of clothing that transcend seasons; versatile and gender fluid pieces that keep illustrating femininity through a dishevelled, happy and kaleidoscopic style.
Dyed sweater accessorised with ties and sporty trousers with the logo, sleeveless dresses with sequins on striped sweaters, midi-length floral skirts finished off with a shrunken fabric cut way above the belly button… All of this created with fabrics from previous seasons, with cloths that have originally been made for the home collection by Missoni, among others.
The boho-chic style, the colour mixes and the handcrafted touch characterise the summery collection by M Missoni maintaining the highest possible quality in their knitted items of clothing, loaded with unmistakeable prints like their zigzag. A foray into fashion that is carefree, enthusiastic and joyful by definition. "Finally the M means something". Margherita Missoni.
Dress: M Missoni SS20 para La Comercial. Available in store La Comercial Mujer, c/ Rec, 52 Barcelona. Info: 93 3193463. Necklace with chain and gold plated balls. Gold Plated Coin. Earrings with hammered effect (34,95€): Sita Nevado. Info: 934675916.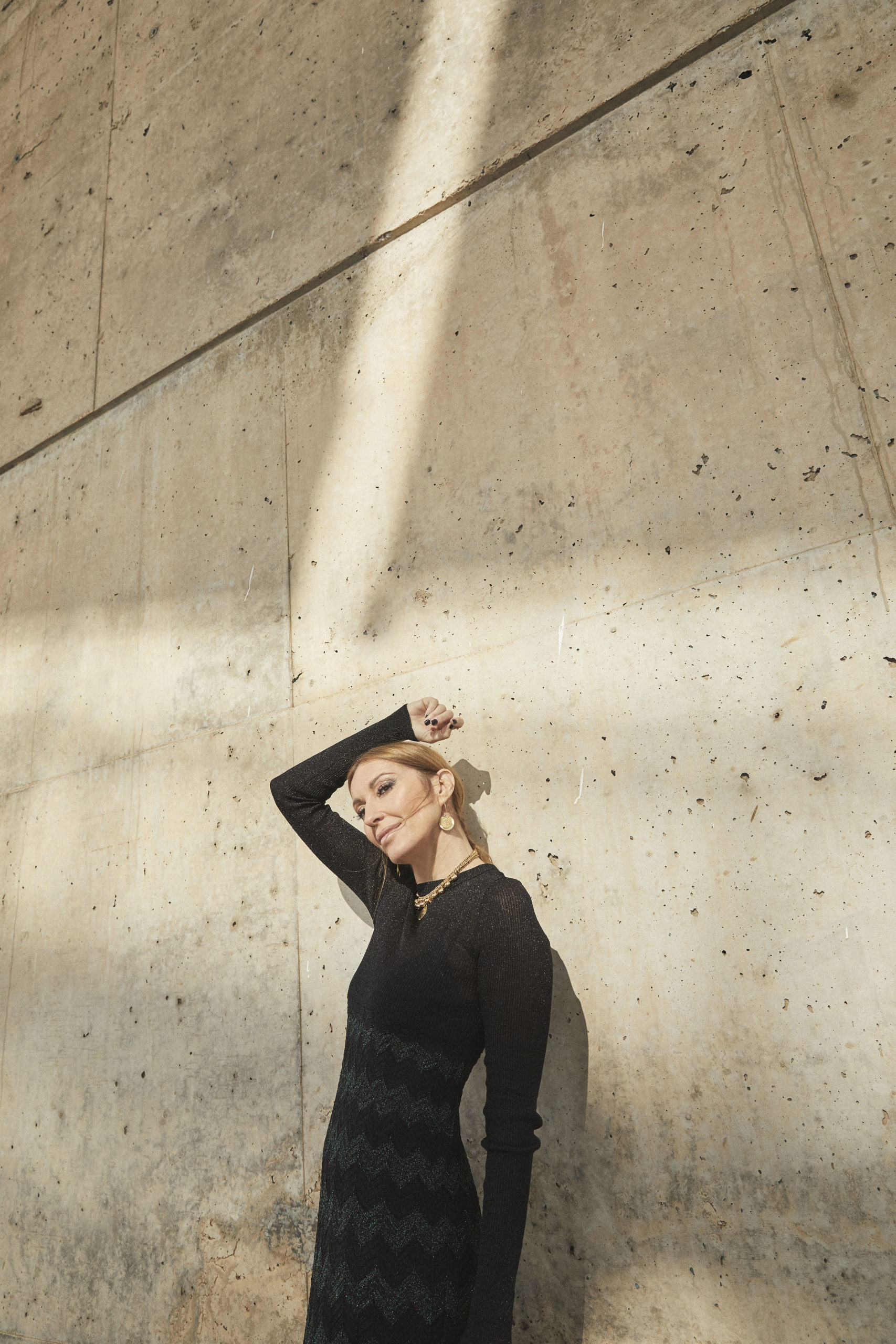 Photography: Patricia Bonet.
Hair, make up and nails: Vanitas Espai.
Production and styling: Mariona Planas.