The lights of the most spectacular shows of the season are being turned off. We are leaving the blindness that the flashes which immortalise 'the other catwalk', in the street, whereby the fashion editors, influencers and gurus showcase the trends. It's time to direct and analyse the styles, the colours, the fabrics, the items of clothing… There is a lot to choose from but let us not forget the priority: fitting it in to our lifestyle.
Fashion is a universal language that allows us to be free, connect with ourselves as well as with others. The everyday nature, far from being boring, can elevate our individuality. Choosing things correctly, is not always an easy task. I am going to invest in versatile items of clothing that we can reinterpret, and high-quality accessories that define and bring out our personalities.
My choice: A return to the basics, not classics, like the top with shoulder pads and the straight-legged jeans (two hits of the season) by Zara. The added value can be included with the accessories and the really well-known Padded Cassette handbag by the Italian brand Bottega Veneta and the black chiffon ballet pumps by Dior.
Simple and clean looks can be our great allies. Why not?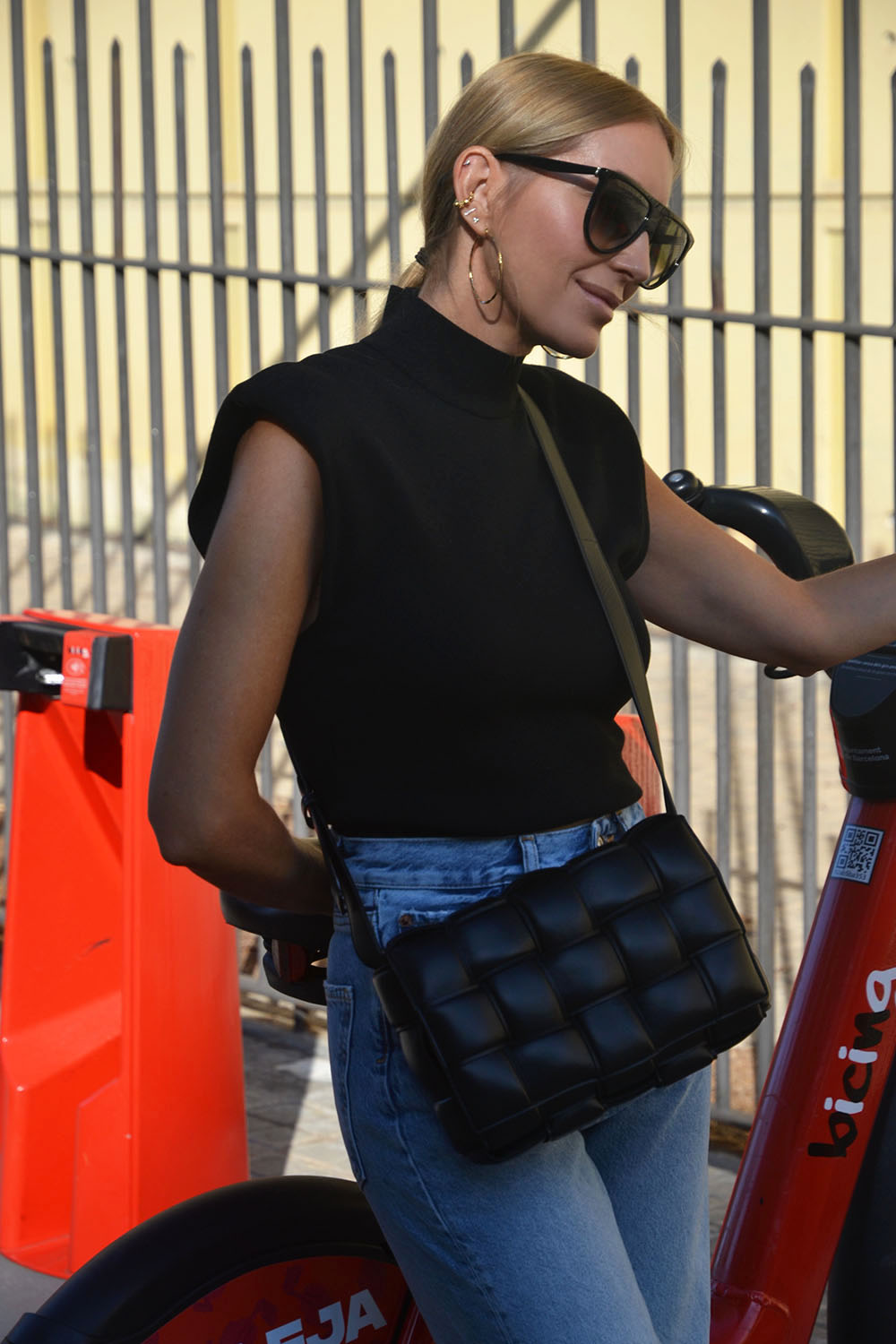 Top and jean: Zara AW 20/21. Padded Cassette bag: Bottega Veneta for Santa Eulalia. Ballet pumps: Dior. Earrings: Sita Nevado New collection. Cuff earring: PaolaQ. Sunglasses: Saint Laurent.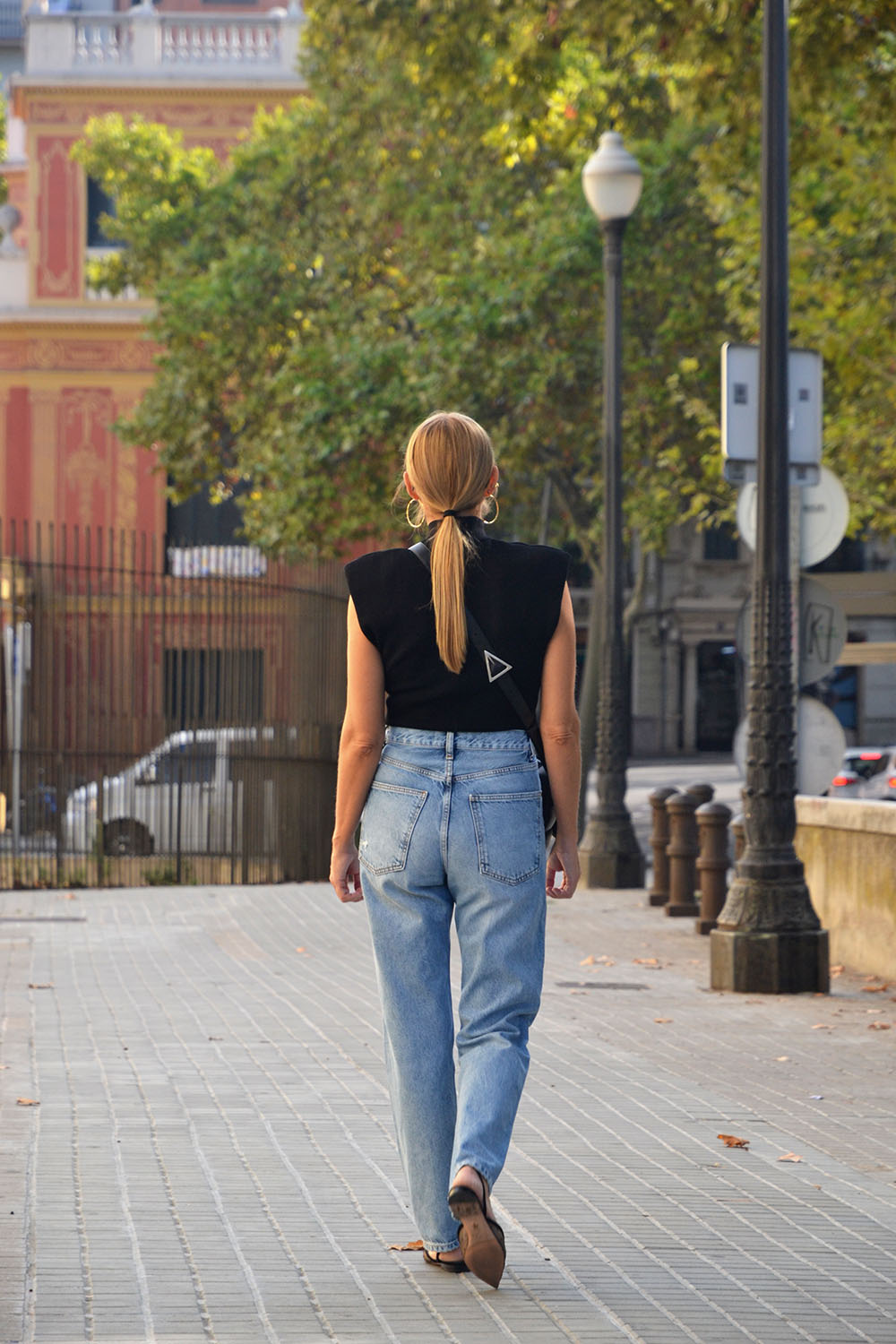 Photography: Gorka González.
Woodlights: Vanitas Espai.