It was barely a few days ago that the cold as we know it, was here to stay. It is jumper season. Say "yes" to the classic versions that make up our solid staple wardrobes and we're adding new, alternative and different looks when it comes to the cut, details and colour; the jumper has become a real must for winter style.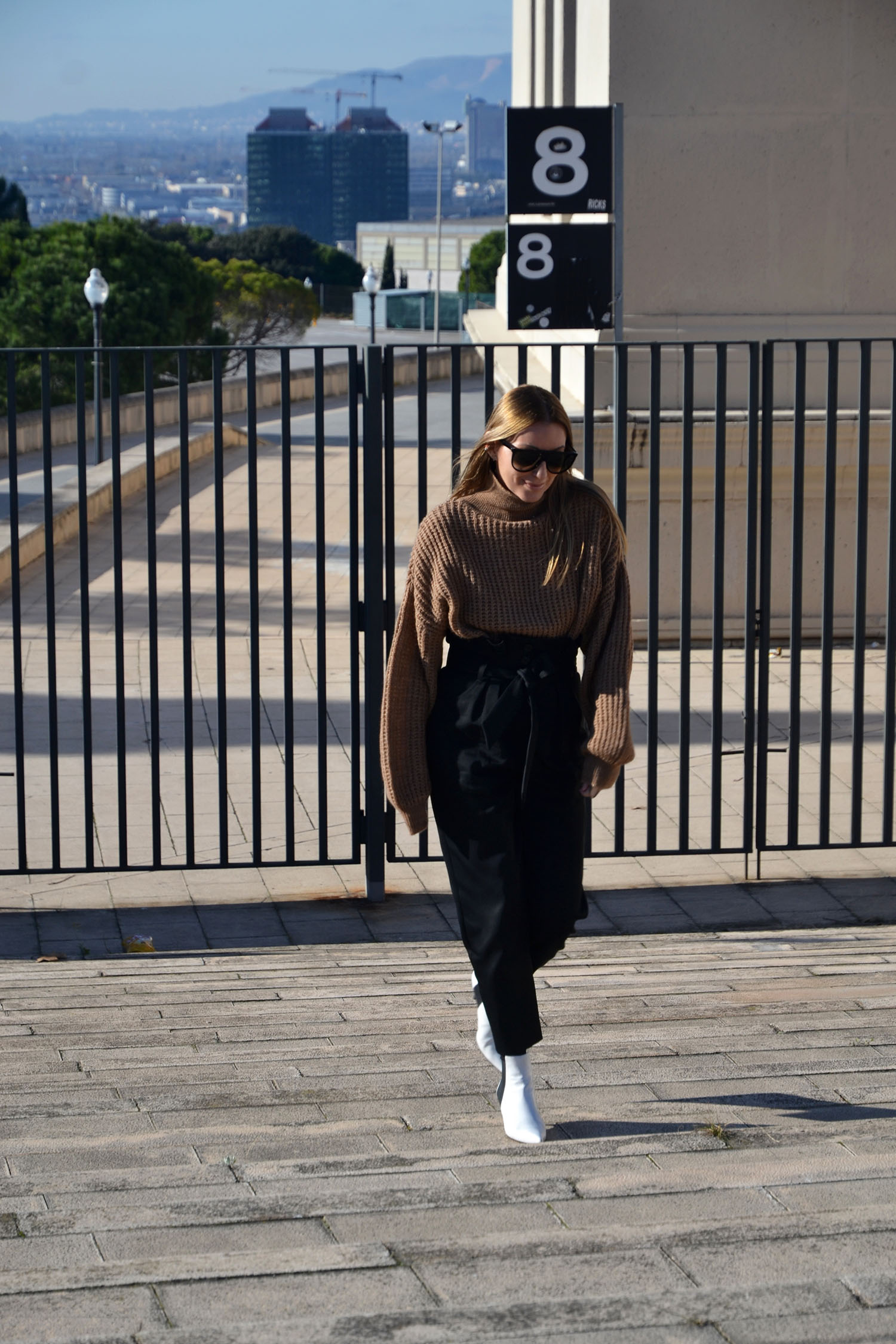 There are seven trends that make up the most popular jumper styles that have been seen on the streets: 'Dad sweater', jumpers with zips that are worn open with extra-large lapels. Jumpers with a Peter Pan collar, incorporating these romantic touches, thus creating the illusion of the neckline being superimposed like a layered shirt effect with a jumper. Animal print jumpers, be they zebra print, tiger… Their ideal combo? Mixing them up with the boldest leather items of clothing. 'Cut out' is one of the most daring looks, cuts and openings to be released in the 'knitwear' ranges showing off back or front cleavages or revealing the shoulders.Jumpers with frills, one of the most feminine and romantic looks this winter that adds extra volume to the item of clothing. Yellow vanilla jumpers, which is the most reworked and commonplace pastel shade that we can wear in monochrome or combined with other pastel shades.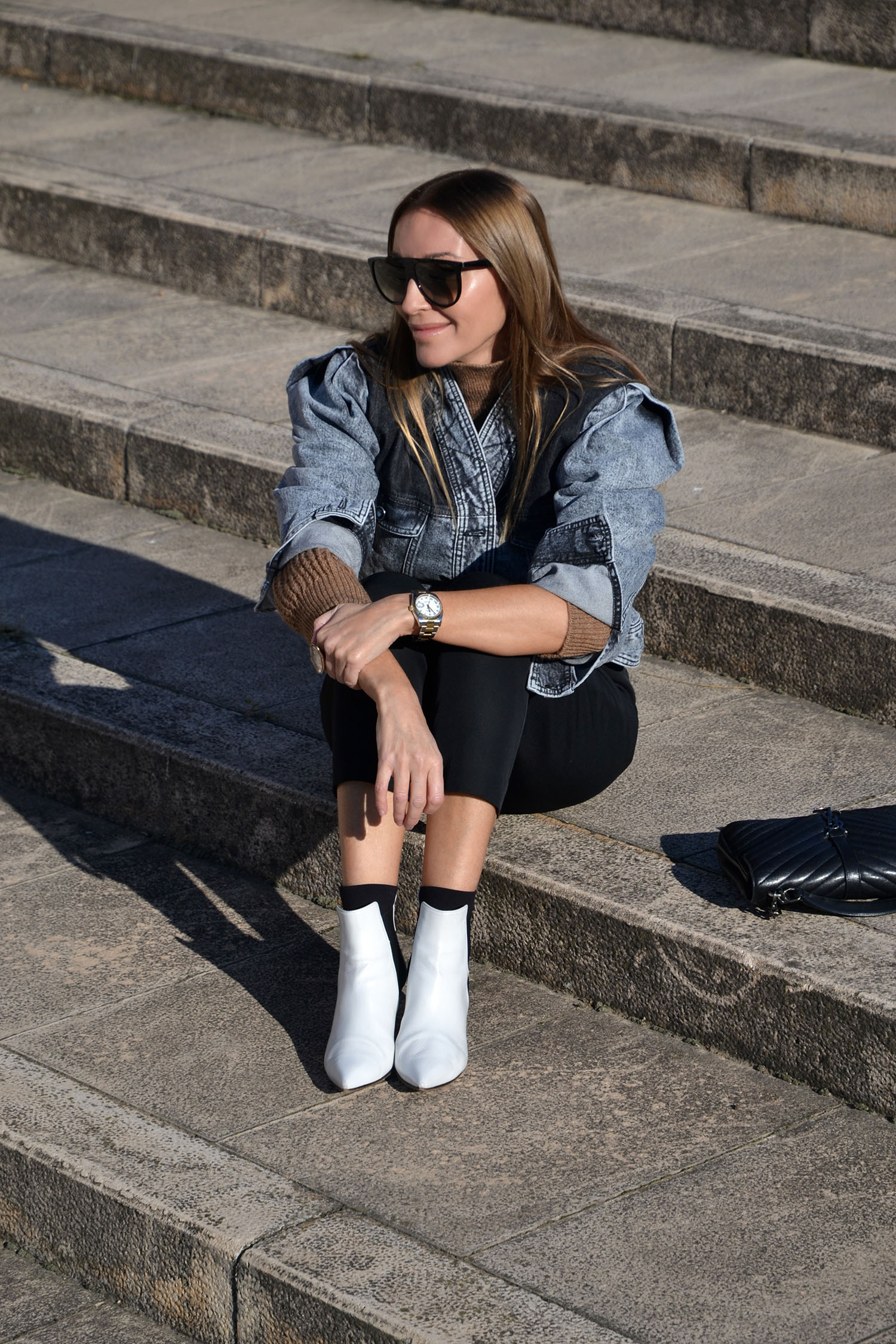 And, finally, I have left the puffy sleeved jumper until last, which is my look for today.
"Puffy sleeves are making their mark on the most basic of jumpers, adding a fun touch to these items of clothing. If you opt for one in this style, make sure you wear a baggy coat so as not to create unwanted bulkiness." My one, in the oversized format, is by Iro Paris, and among their ideal pairs are high-waisted harem pants, joggers, baggy trousers and pencil skirts.
We are officially in the midst of the knitwear season.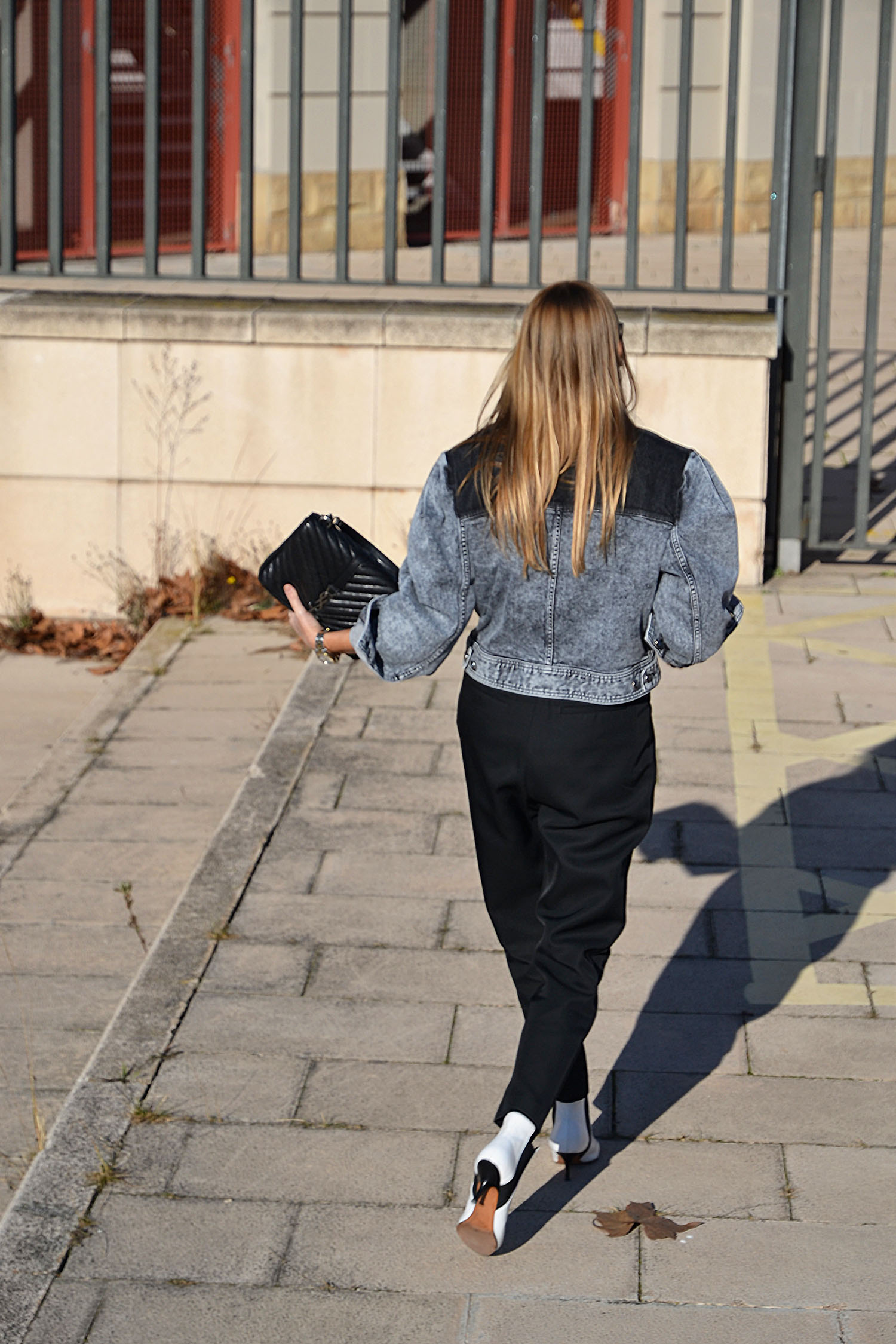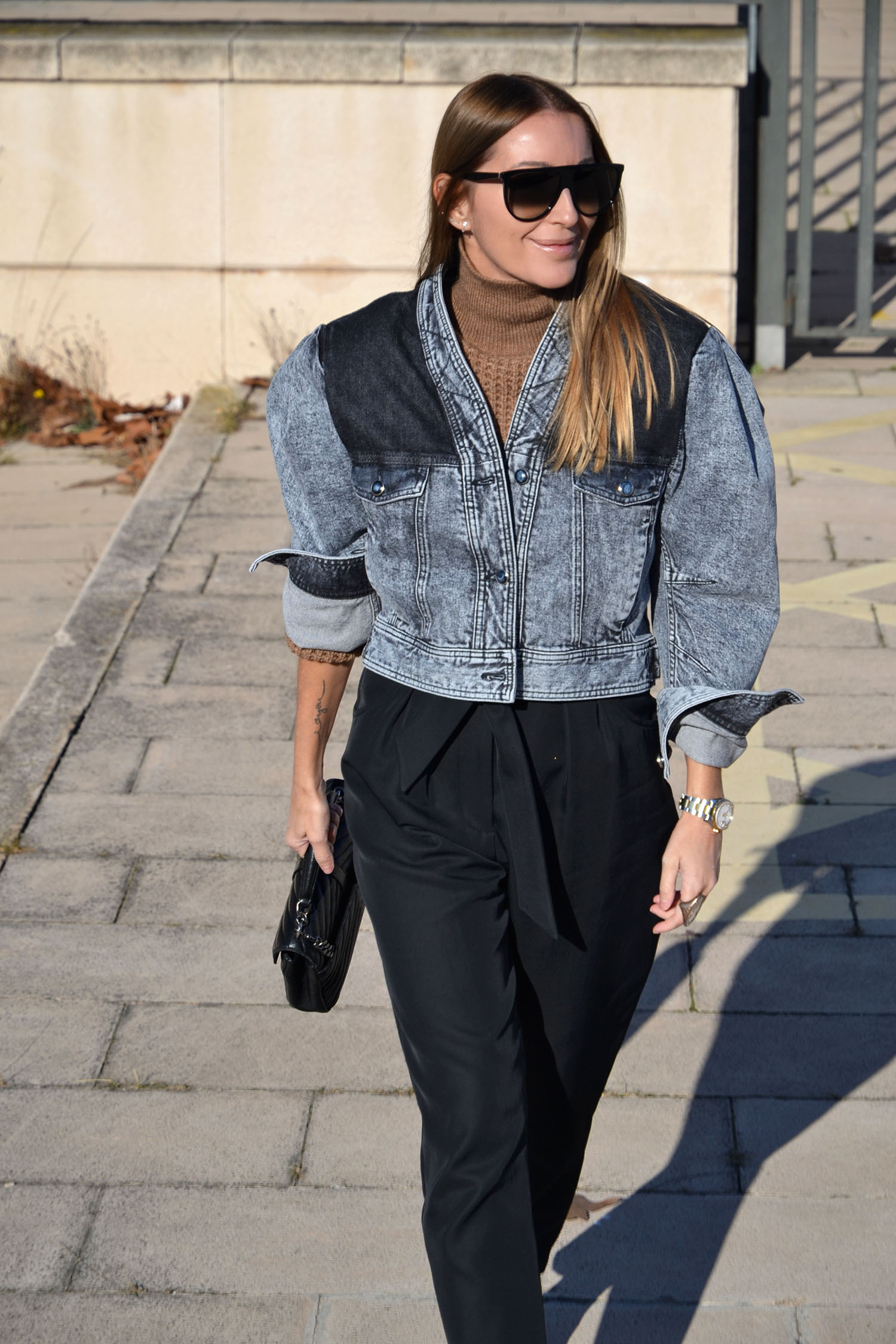 Denim jacket, jumper and pant: Iro Paris AW 2020 for Tomates Fritos. Info: 932092617. Boots and sunglasses: Celine. Bag: Saint Laurent.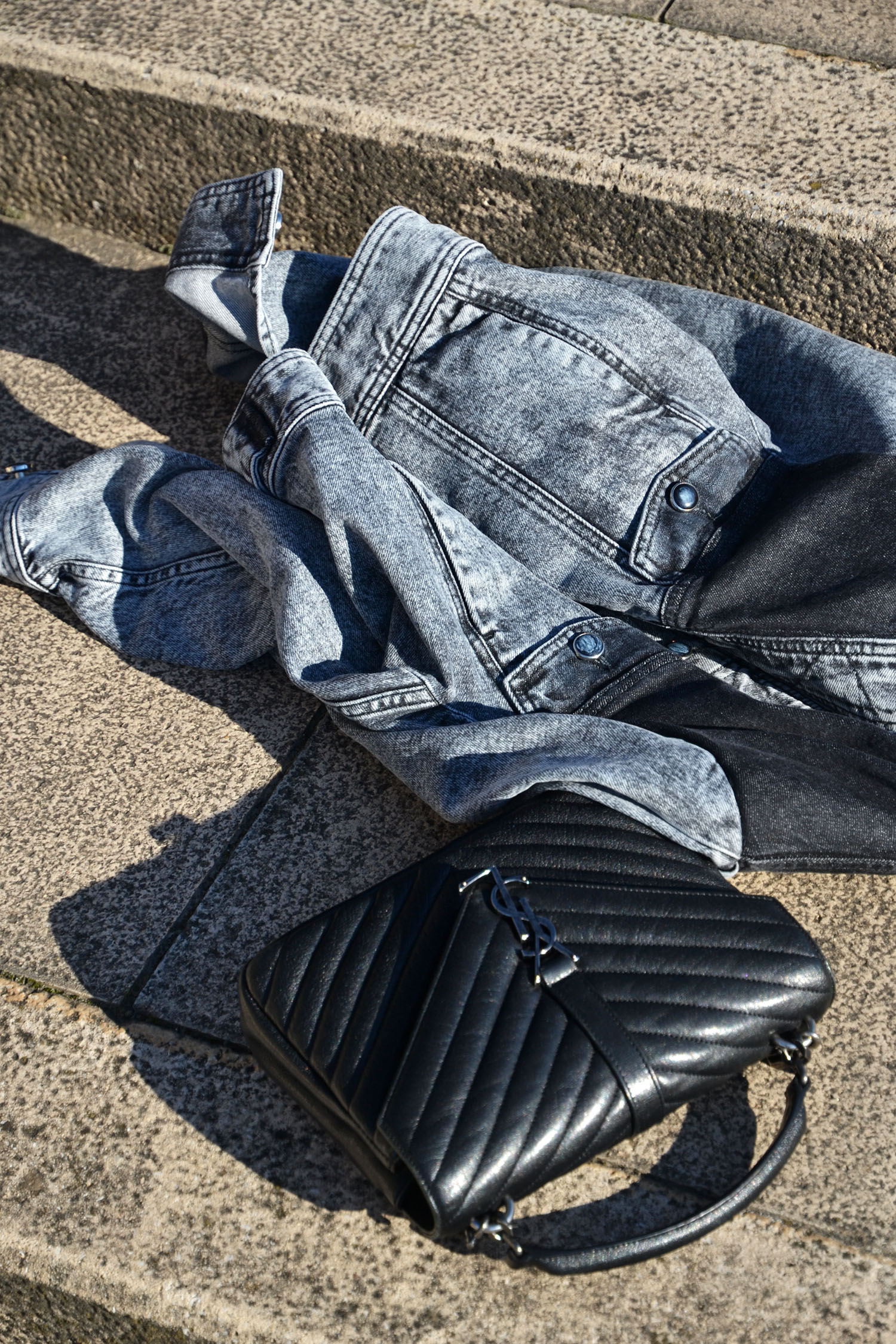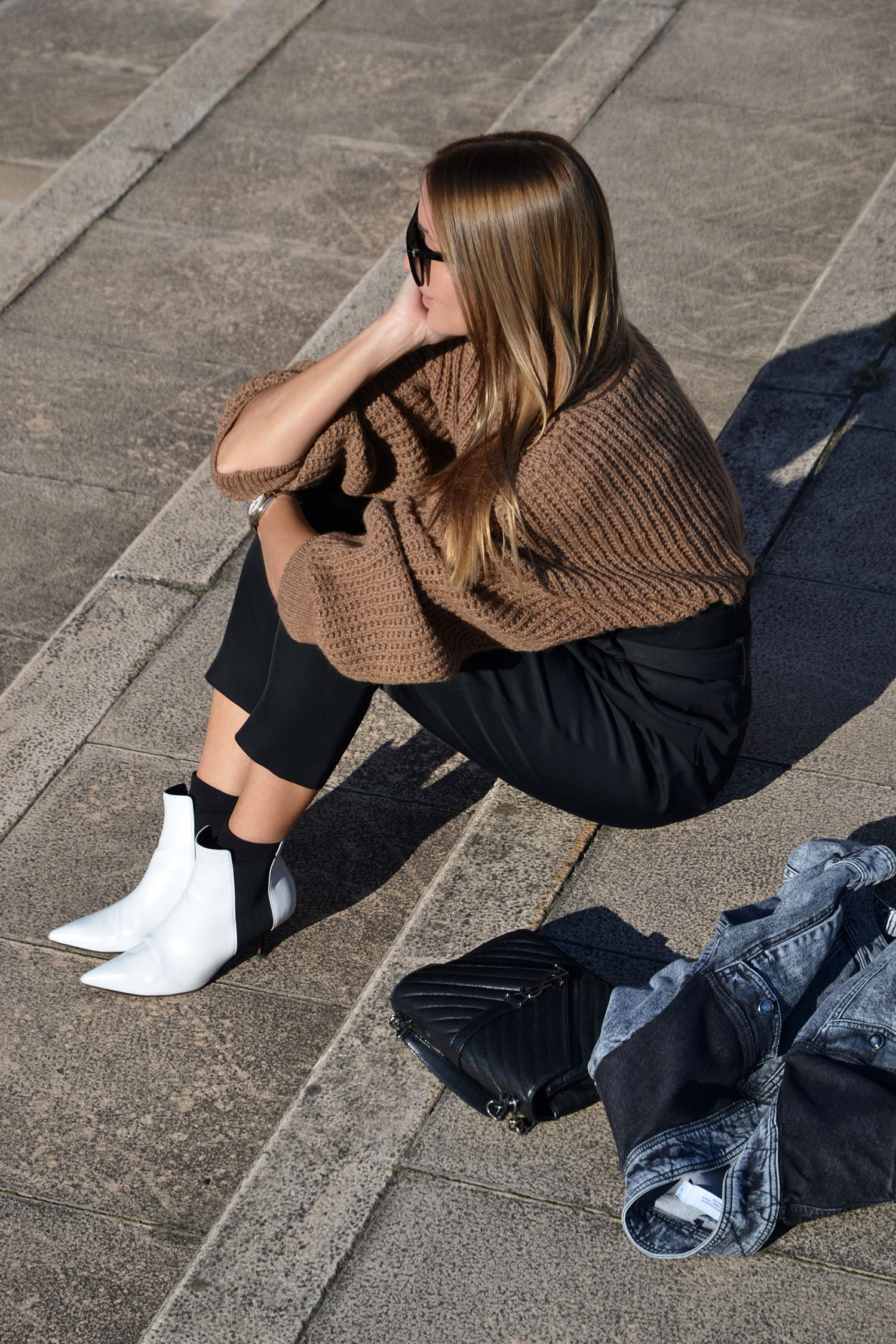 Photography: Gorka González.
Woodlights: Vanitas Espai.