Winter is synonymous with velvet dresses, tartan checks, cosy fitted knits…, characteristic features of the folk aesthetic that is reworked year after year in the current trend. Fashion has shown that in its past is also its future.
It is precisely in that constant update and review that the patchwork has managed to bridge the gap between trends in virtually all recent seasons. That way of uniting different remnants that are so 'retro' is the most original trend on the catwalks.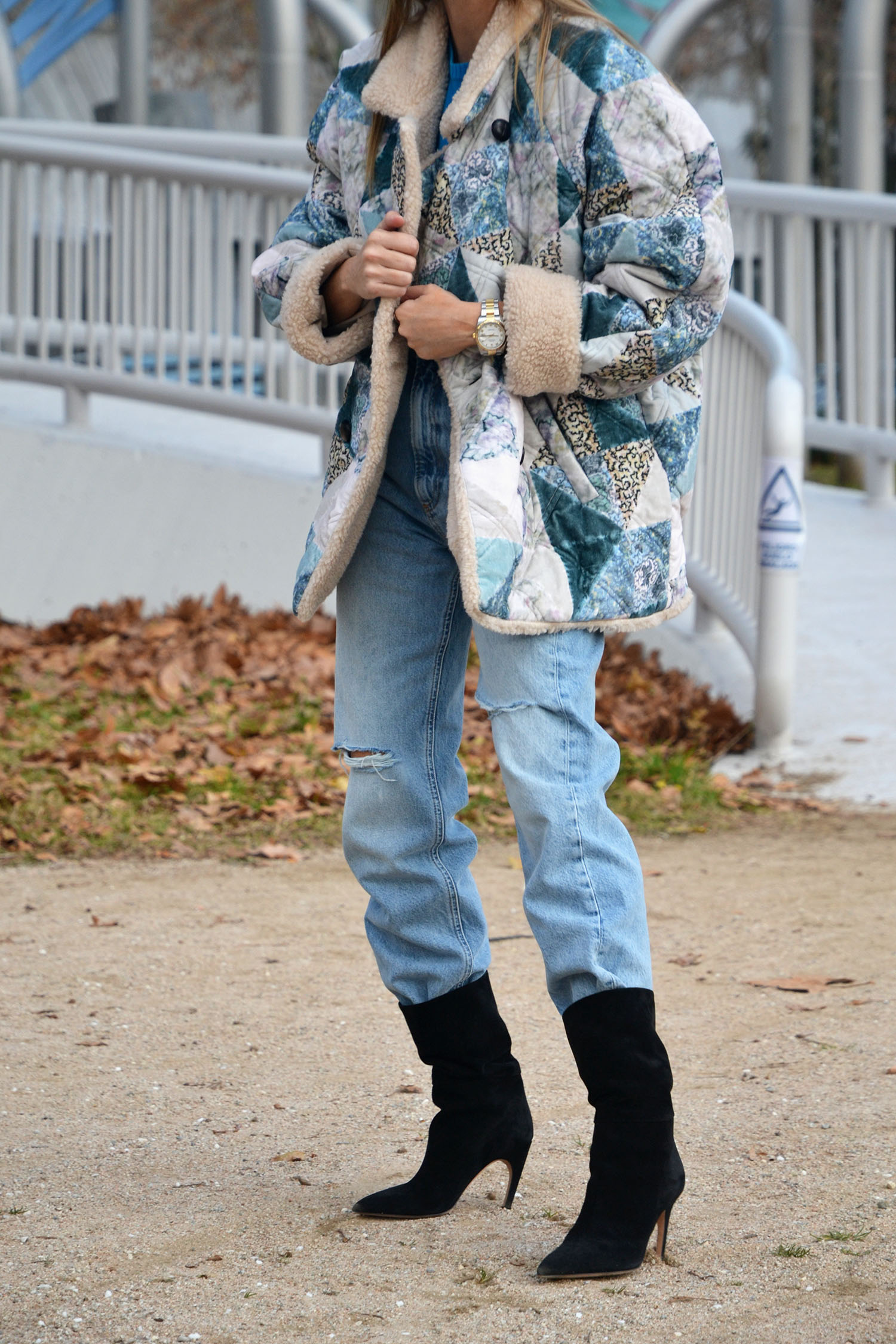 Isabel Marant in her second Étoile line finds the novelty precisely in those styles and garments that never go out of style. It's all part of our visual memory from other decades. Ponchos and jumpers that are a nod to traditional South American geometric patterns, the sheepskin jacket that is reminiscent of Ali MacGraw in Love Story, double denim ensembles that romanticise the American style, floral dresses that embody the pure folk essence par excellence, etc.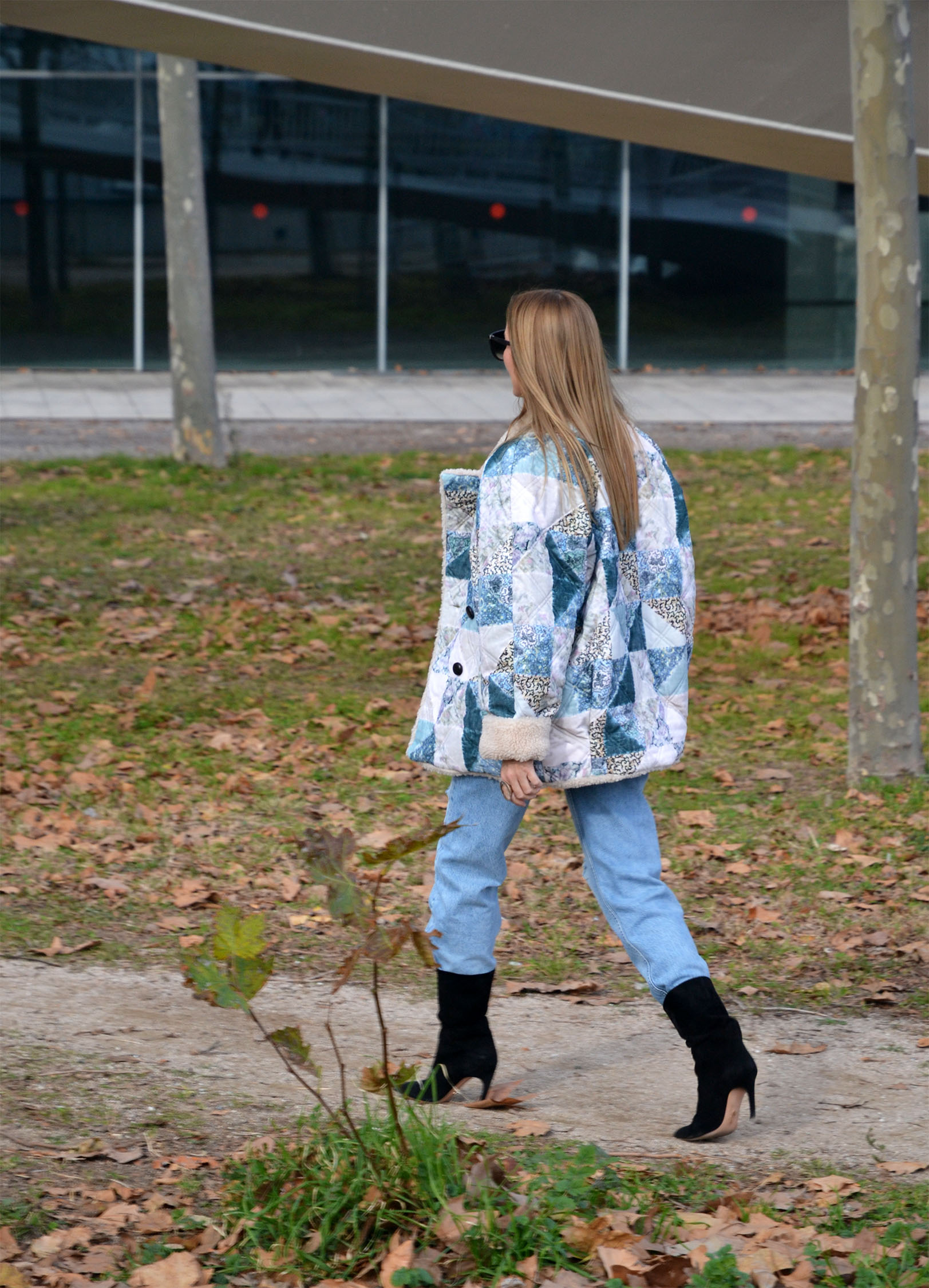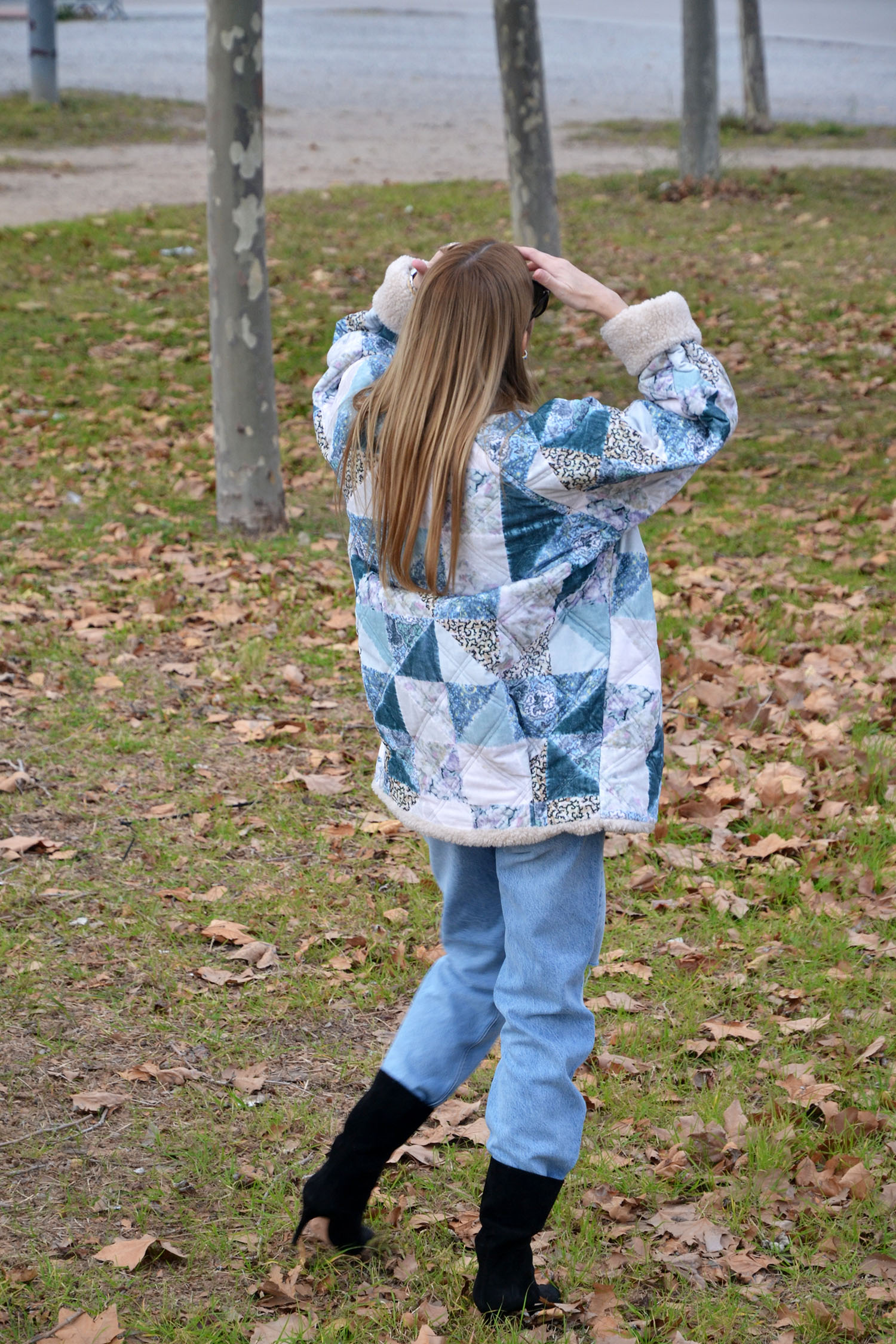 Among the prints revised and updated with a clear Étoile hallmark, is the 'patchwork'. The designer takes them from the American West to the streets of the cities with one simple gesture, a change of colour, setting aside in some of her garments the classic earthy tones to put the accent on faded and blue roses.
My choice: the Maceio coat from Isabel Marant's 2020 Étoile AW2020 collection. The blue tones break up the classicism of the patchwork design, and its sheepskin quilting adds comfort and practicality, characteristics of streetwear that are proving to be a great idea.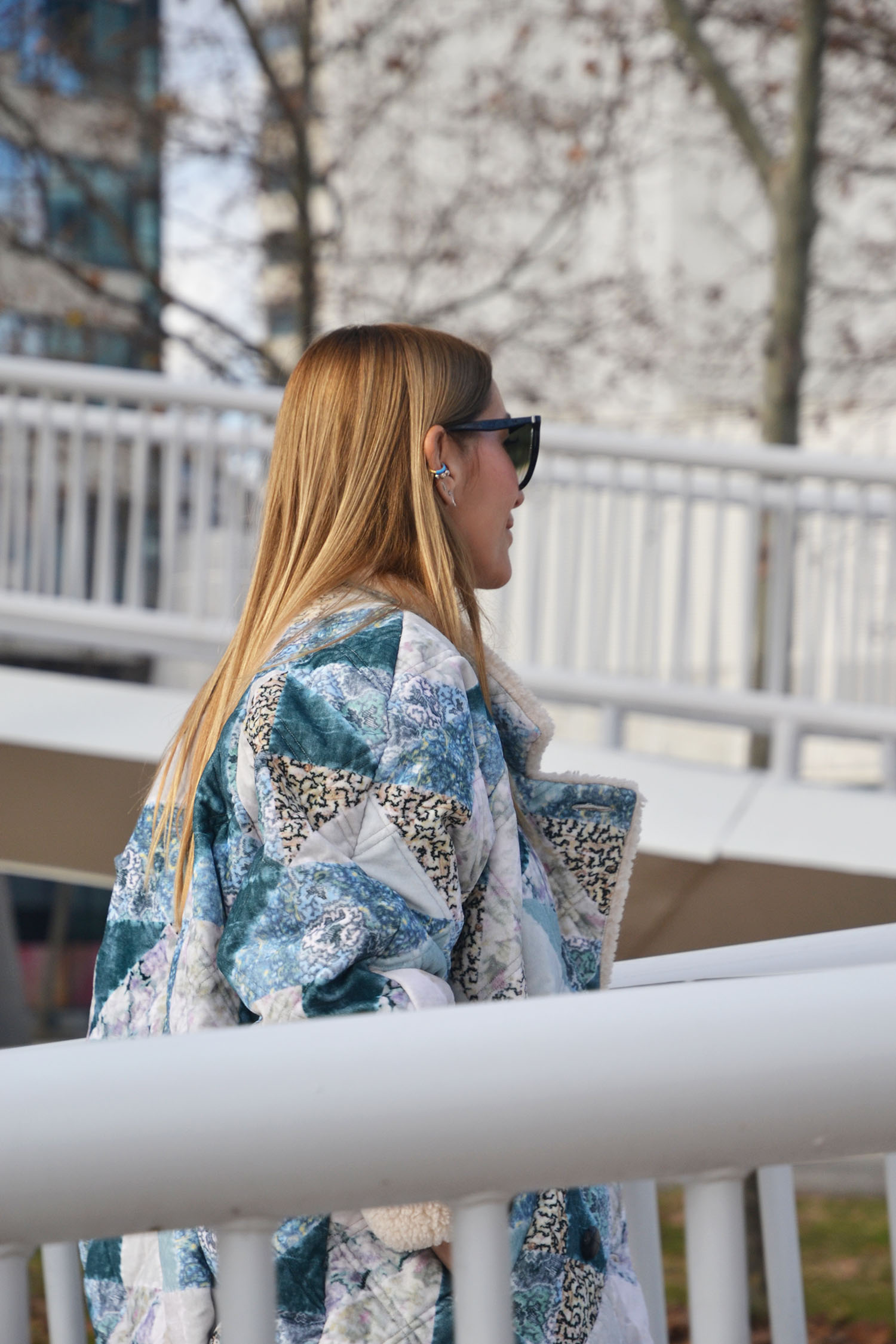 Coat: Maceio Isabel Marant Étoile SS 2021 for La Comercial. Available in store La Comercial Mujer, c/ Rec, 52 Barcelona. Info: 93 3193463. Jersey: Pinko SS 2021. Available in store Pinko Paseo de Gracia, 79. Barcelona. Info: 932157175. Jeans: Zara. Boots: Dior. Sunglasses: Celine.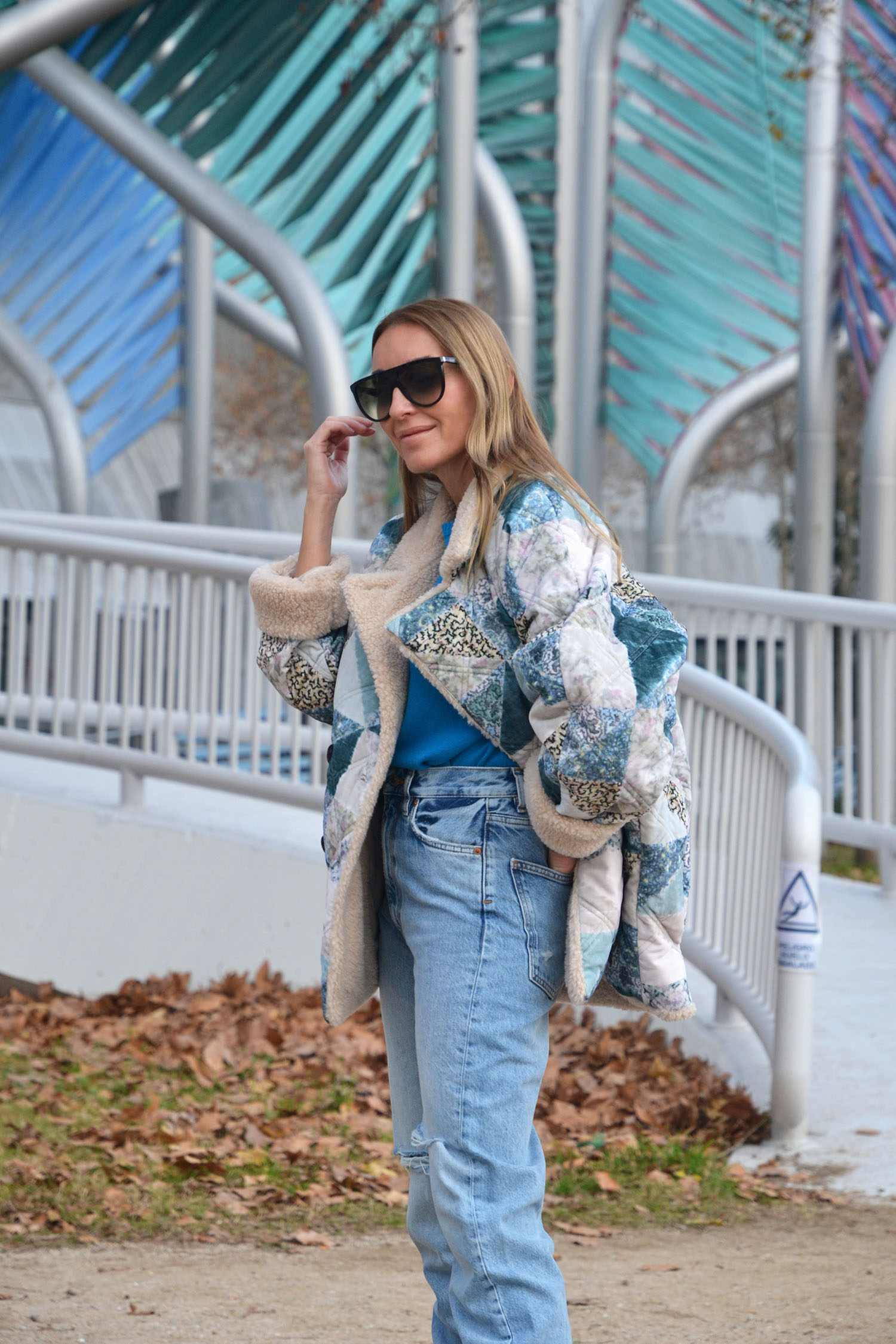 Photography: Gorka González.
Hair – Woodlights: Vanitas Espai.