Alight glance back at the past to confirm that, in the past few summers, with the arrival of the heat, trousers have got shorter in length to be cooler, in a nod to comfort and sensuality .
In harem style, culottes, 1920s style, boxer style, denim, leather, knitted…; all of the looks that the catwalks are offering up for us this season have reduced their lengths to the minimum expression by way of the micro shorts in XS.
They perfectly go with blazers (be it the maxi versions or reinvented ones), with waistcoats and knee high boots, as Anthony Vaccarello for Saint Laurent proposes, with bohemian style blouses with details like semi-sheer panels or ribboning, with masculine extra large cut shirts with a pronounced collar, etc.
My choice: the Buxy micro shorts by the French brand Iro Paris that, thanks to their Italian textured fabric and their multiple broaches, it makes it as to rework them for the daytime as well as the nighttime by playing around with the accessories.
This summer the eternal ultra sexy aura is going around my head which is embodied by the looks of Vaccarello. It will be time to let it flow.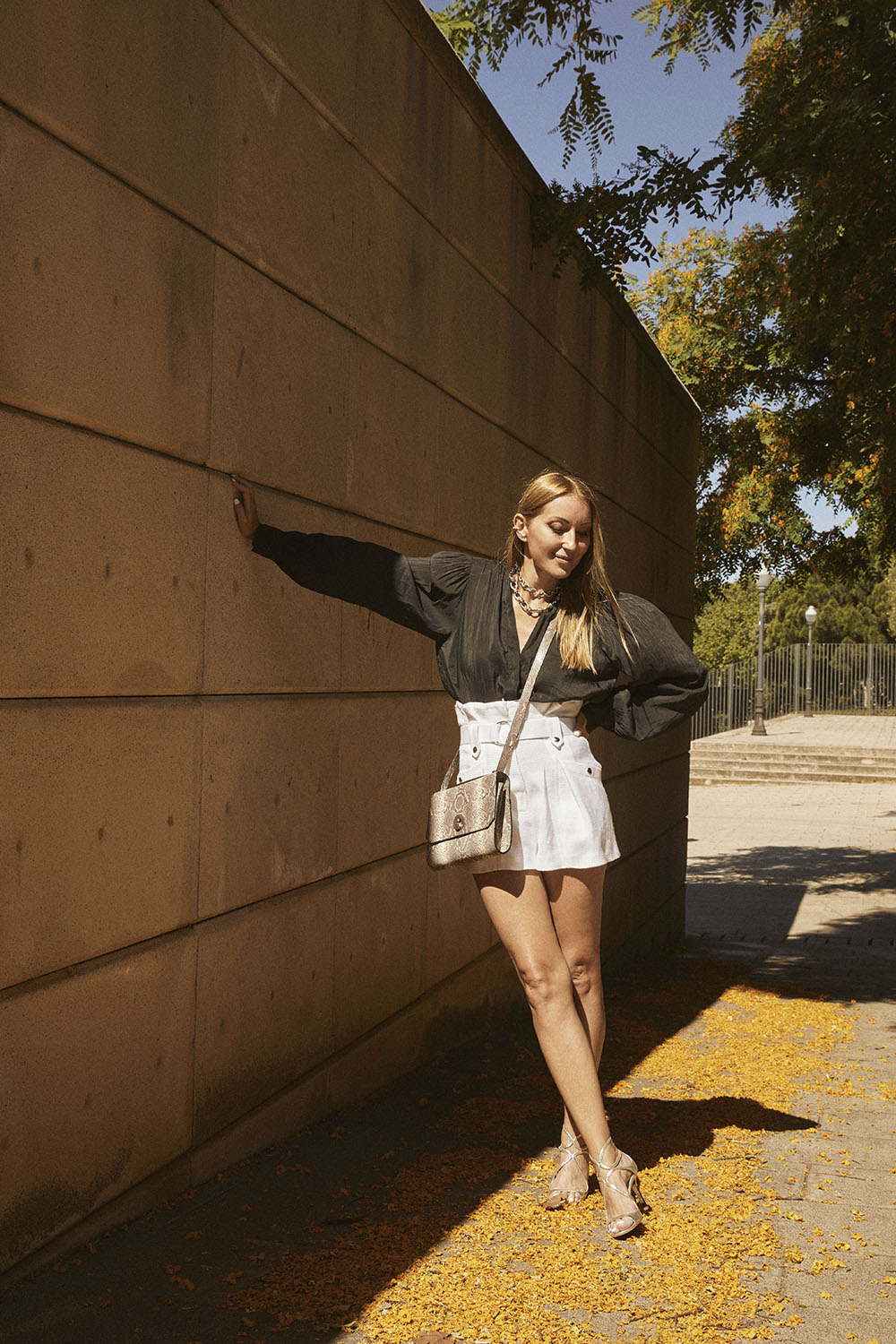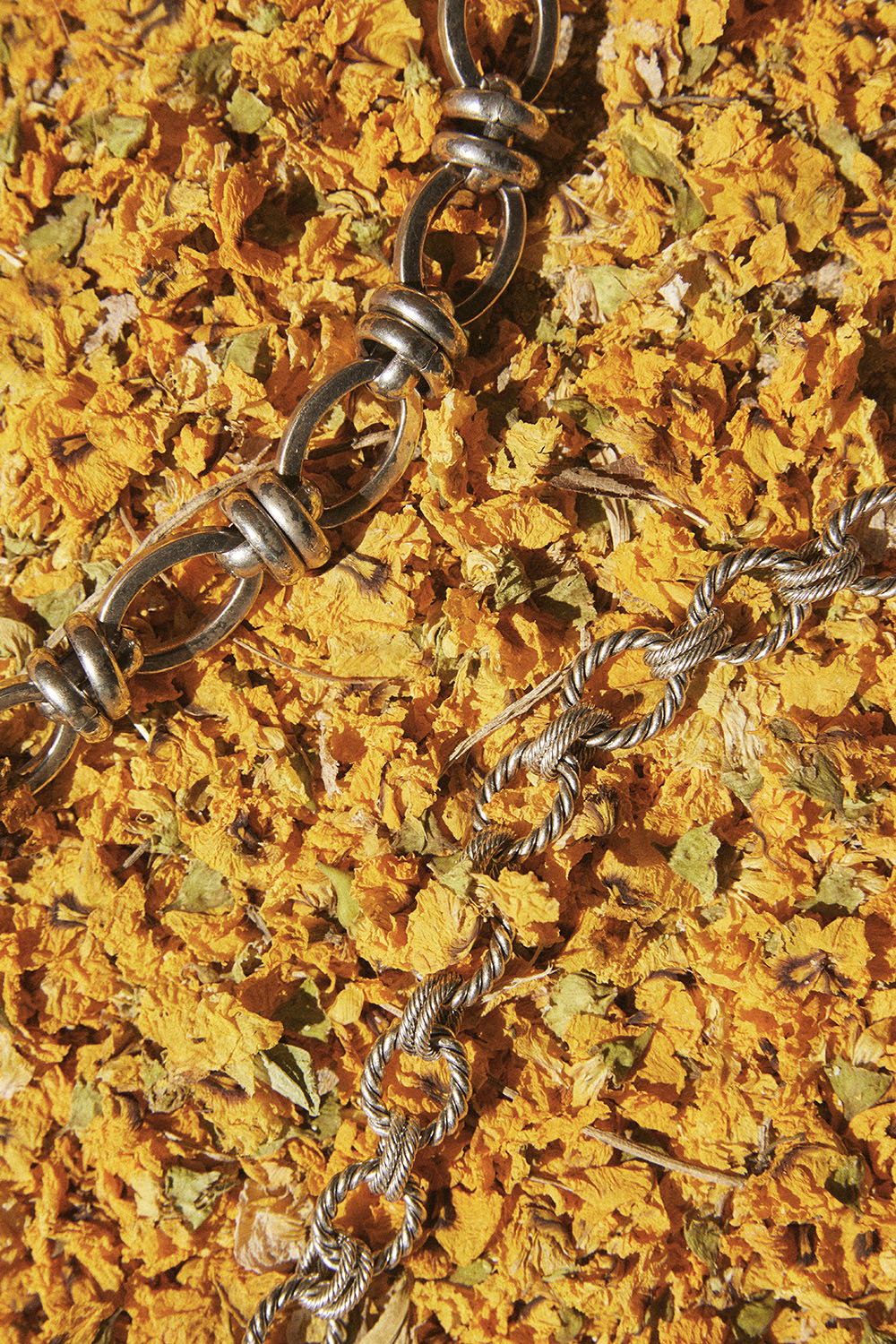 Blouse: Forte _Forte SS20. Micro short: Iro Paris SS20 all for Tomates Fritos. Info: 932092617. Mariona snake bag in collaboration with Anna Cortina. Sandals: Jimmy Choo. Antique silver fine links chain (49,95€). Thick links chain (49,95€): Sita Nevado. Info: 934675916. Ear cuff: PaolaQ.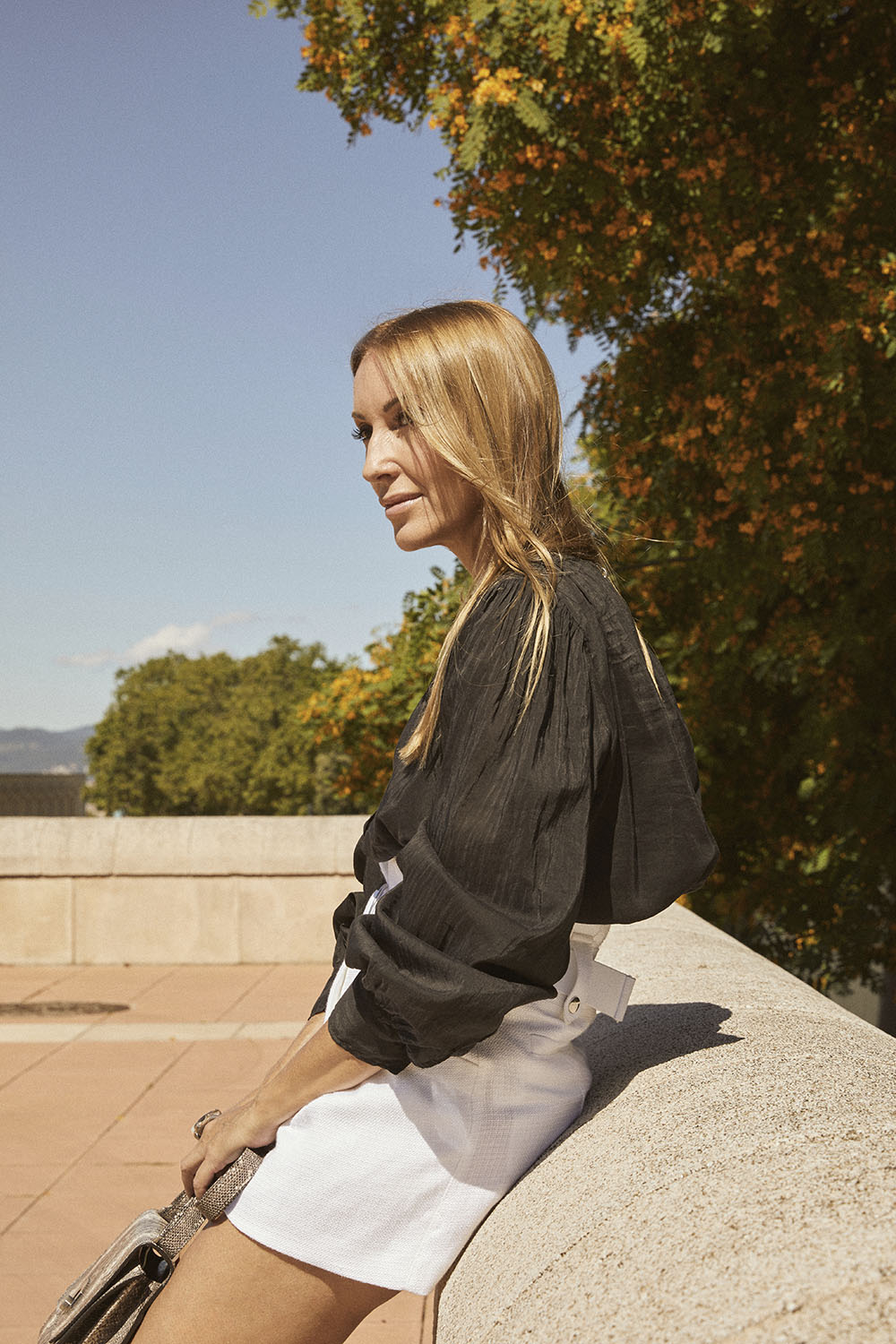 Photography: Patricia Bonet.
Production and styling: Mariona Planas.
Hair and make up: Nuria Ribera.
Manicure and pedicure: Vanitas Espai.