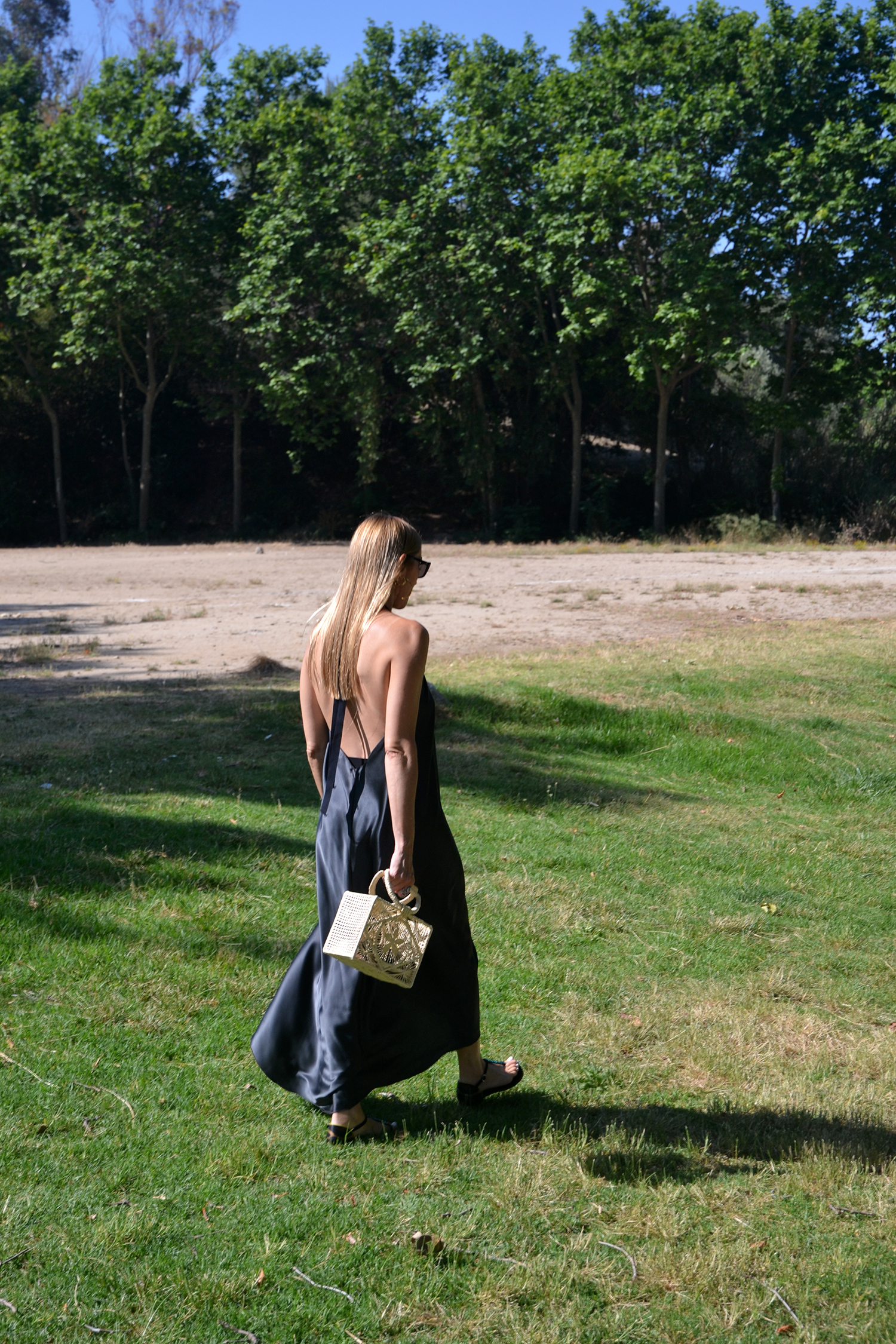 "Although that minimalism which was born in the 90s is still present, the lingerie-style now also admits 'glam' prints or, even, volumes. With a few (and sober) accessories, you will accentuate its impact."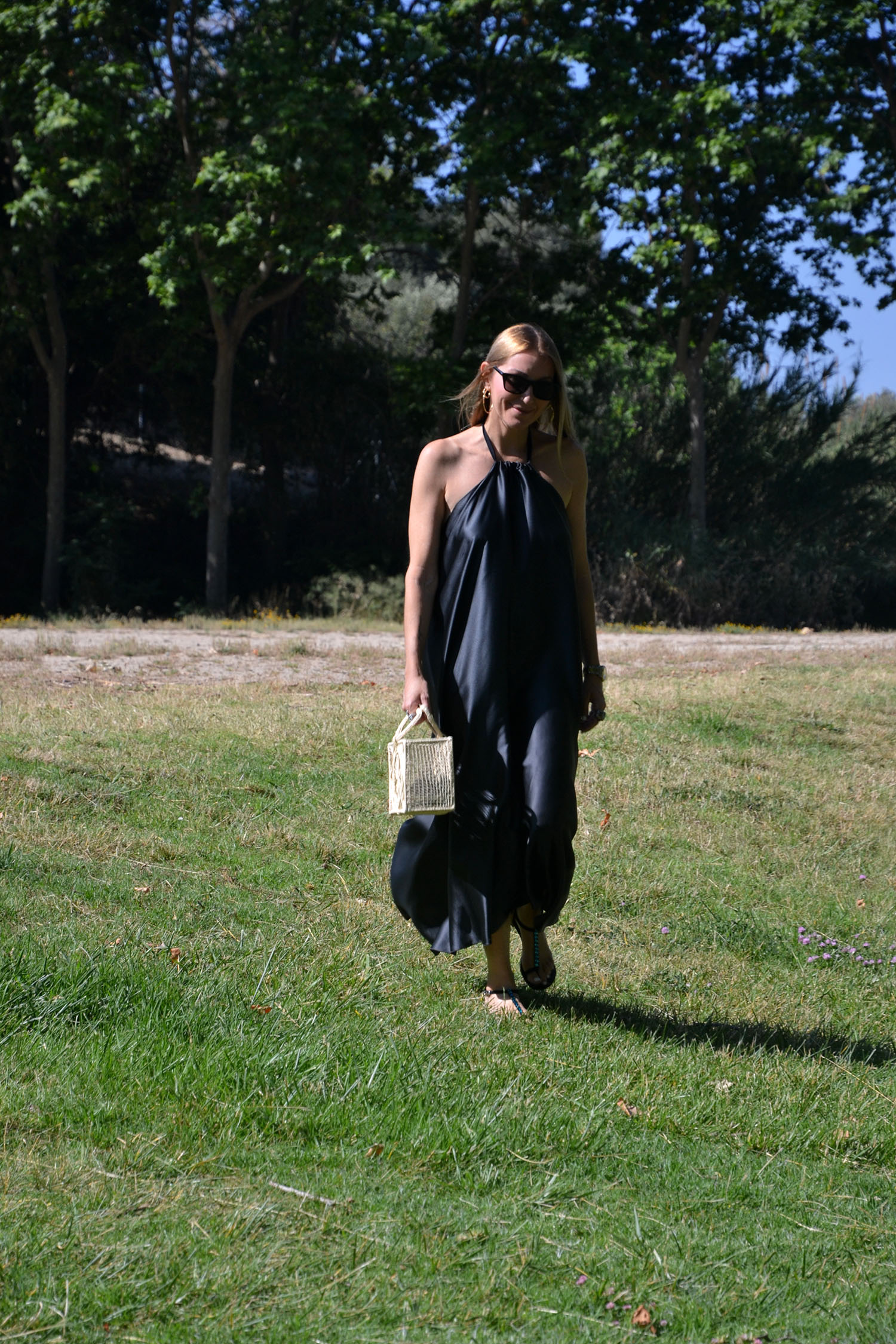 I remember a splendid Carrie Bradshaw sheathed in a simple cognac-coloured lingerie-style dress crossing the streets of New York in the middle of winter – short fur coat and sandals complementing it. Ultra-sensual, it gave off that something so special that nobody can buy, that does not understand ages or being unpreoccupied, the perfect conjunction: style.
Simplicity champions most of my summer looks by wearing a relaxed attitude, accompanying the feeling of subtraction to add up, and lingerie-style dresses make wonderful travel companions.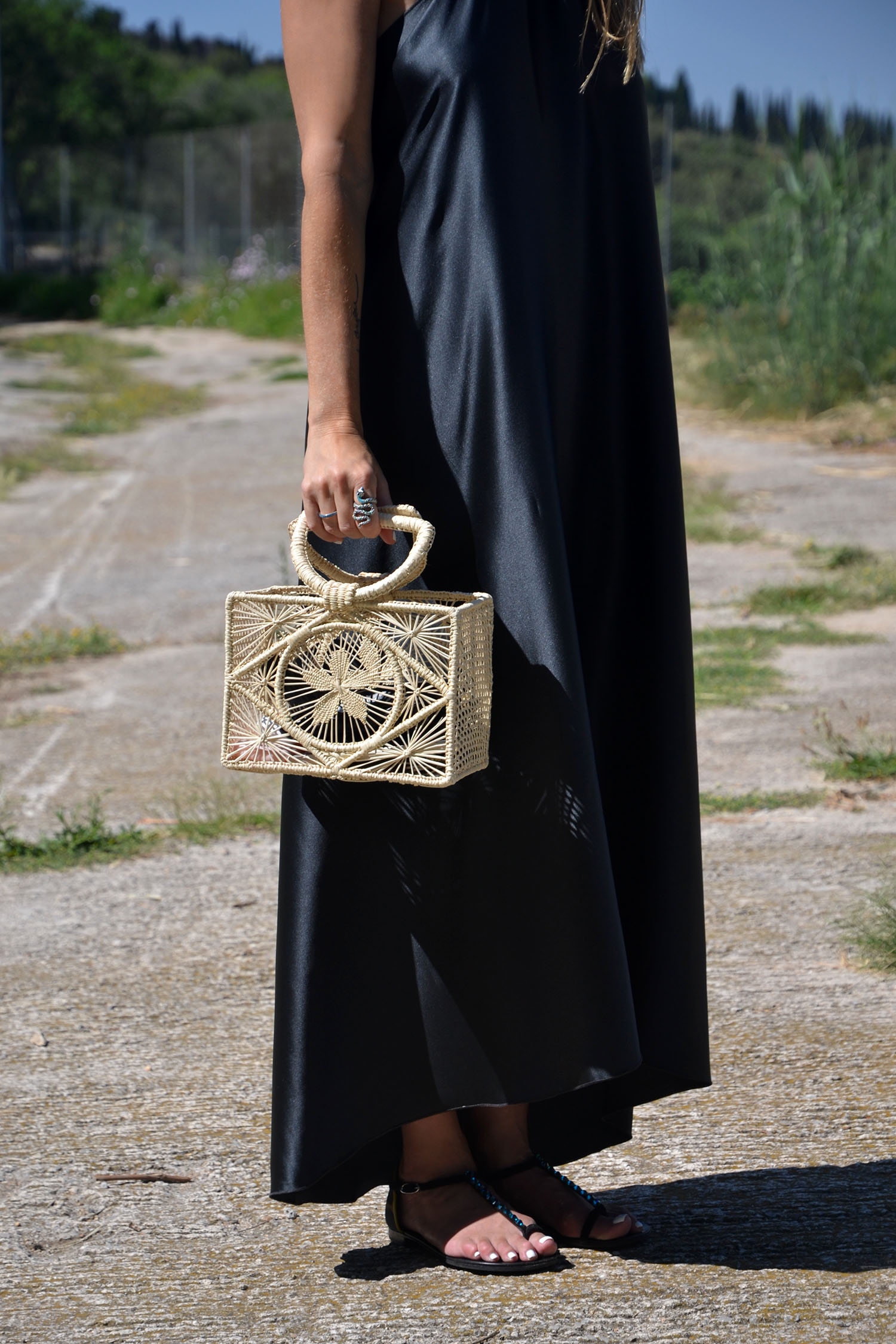 My choice: The lingerie-style dress by the brand ONE for "Tomates Fritos". Straw tote bags and flat sandals are their ideal match on carefree summer afternoons/evenings.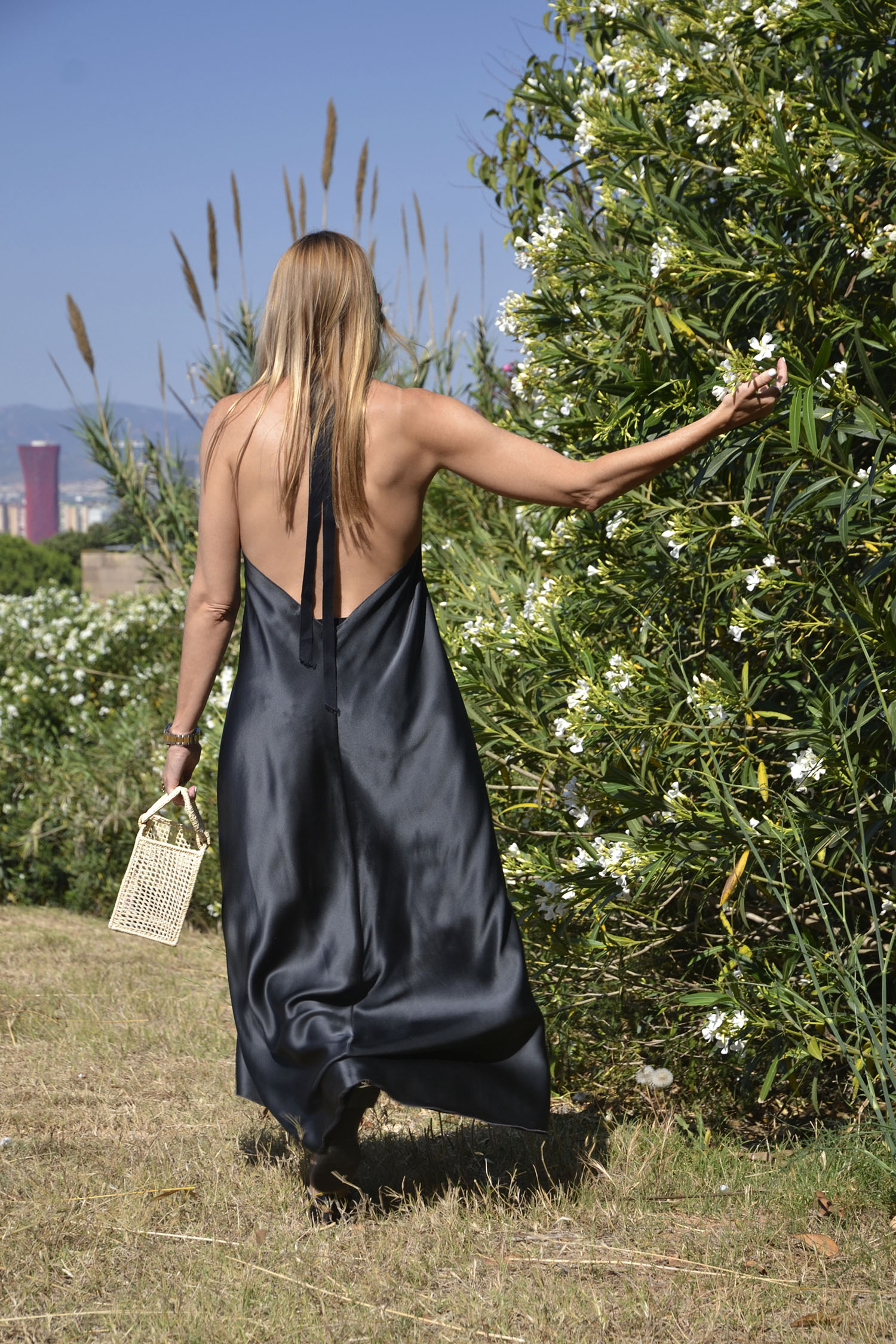 Dress: ONE SS 2021 for Tomates Fritos. Info: 932092617. Sandals: Giuseppe Zanotti. Bucket: Sensi Studio. Earrings: Sita Nevado. Sunglasses: Le Specs for Ferent.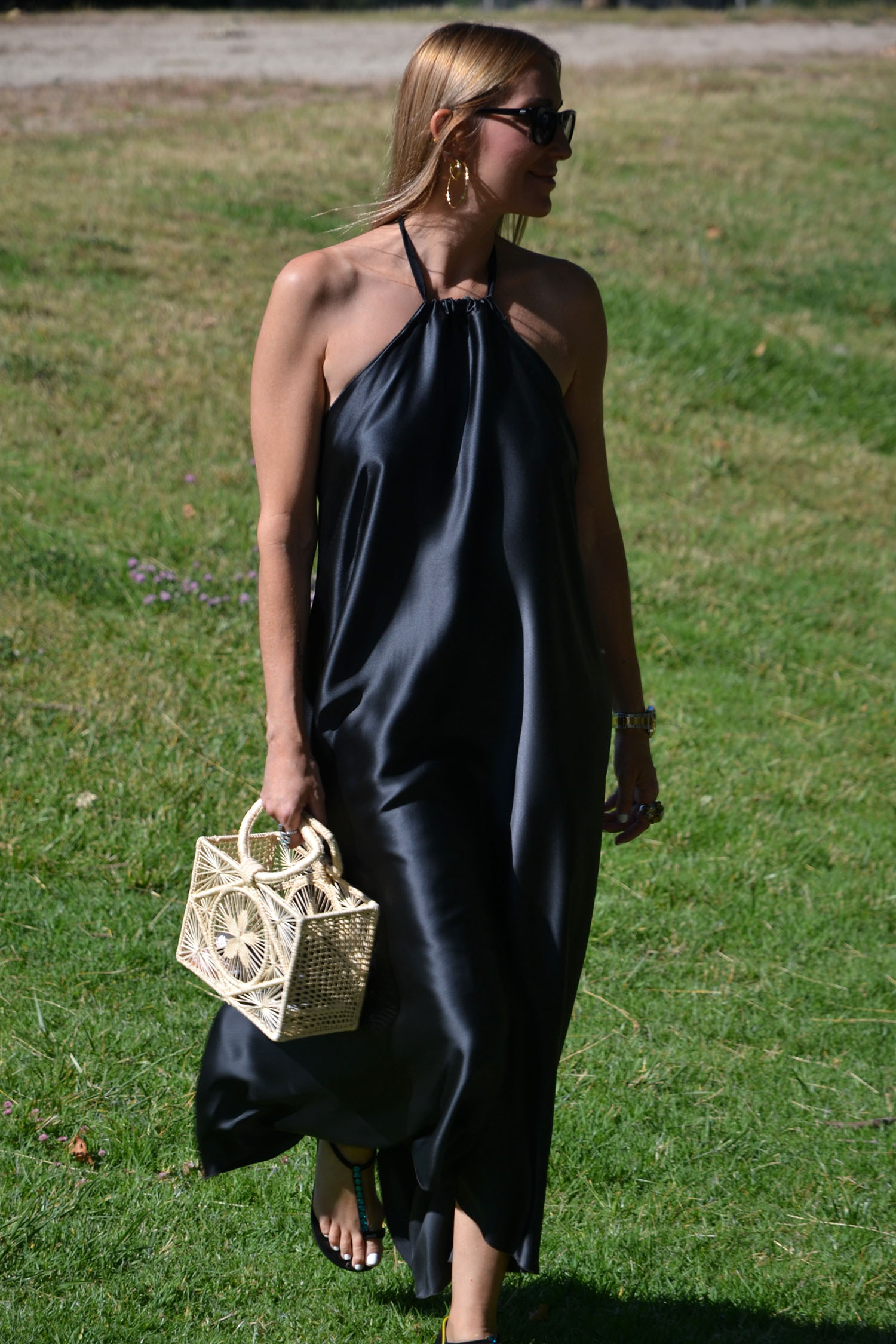 Photography: Gorka González.
Hair – Woodlights – Manicure: Vanitas Espai.