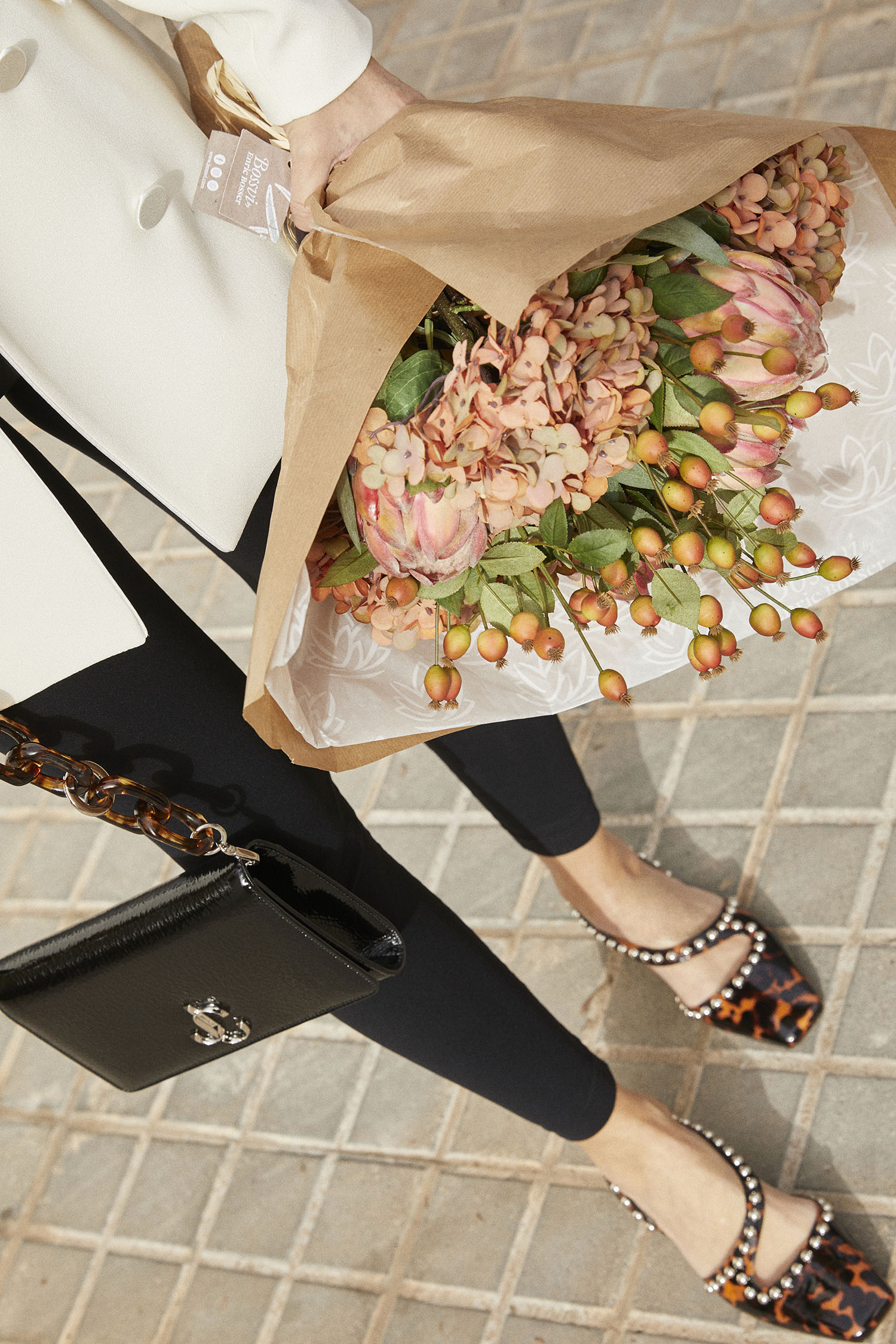 Inspired by the beauty of nature and its diversity, Bossvi have created a collection of bouquets aimed at being here to stay in our lives.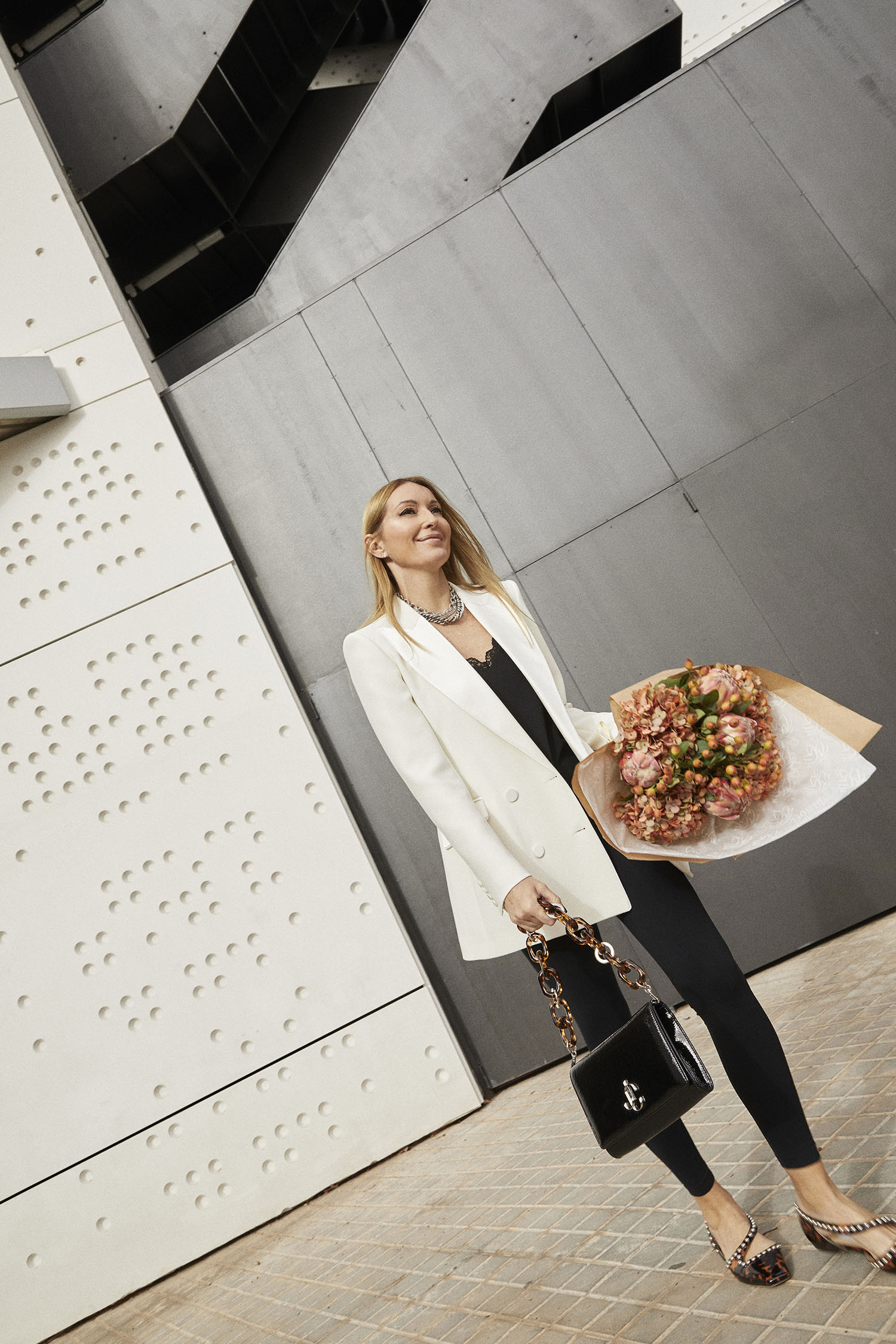 The decor universe is branching out with their offer and is falling for the attractive colourful and realistic aesthetic of artificial flowers that Bossvi are renowned for.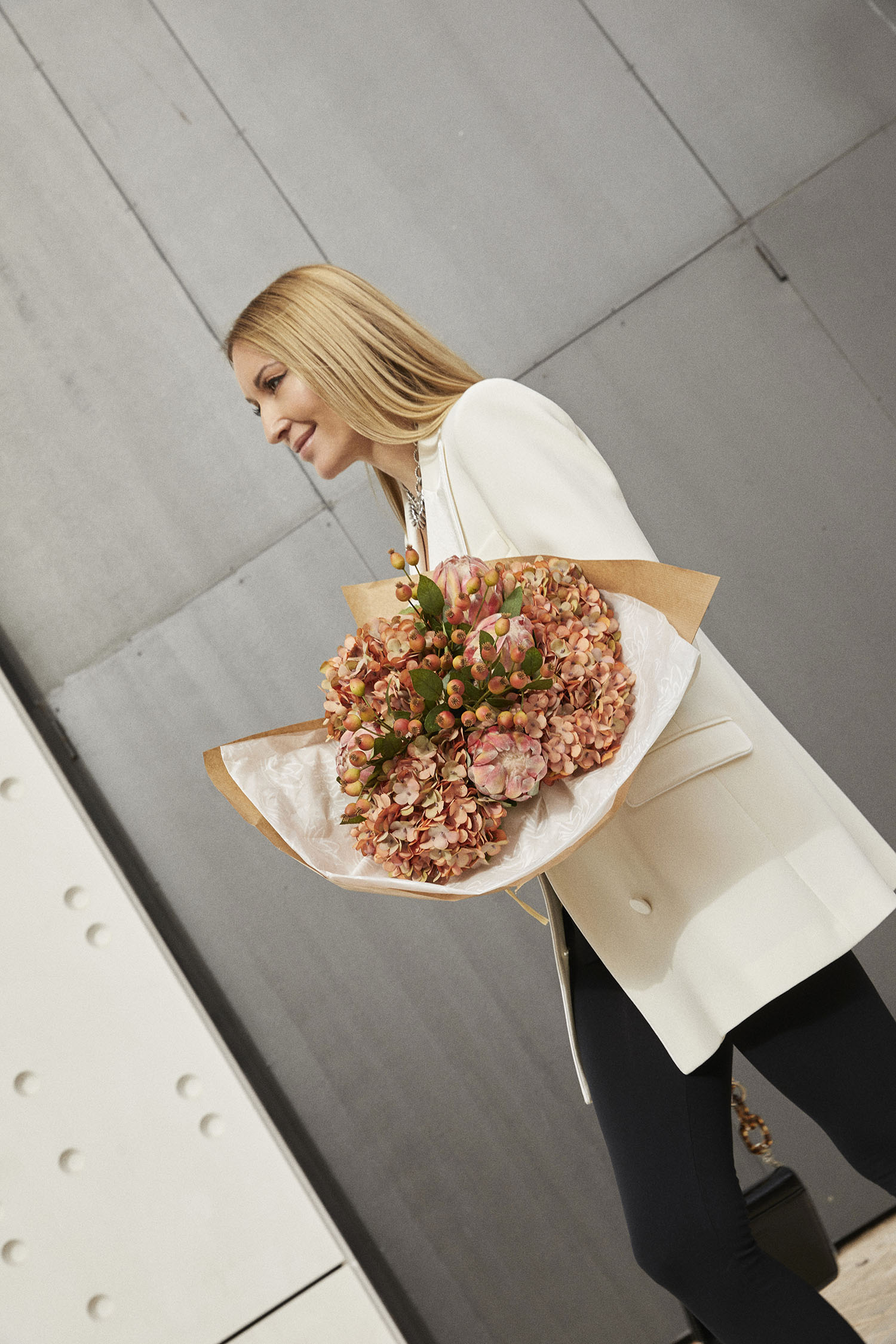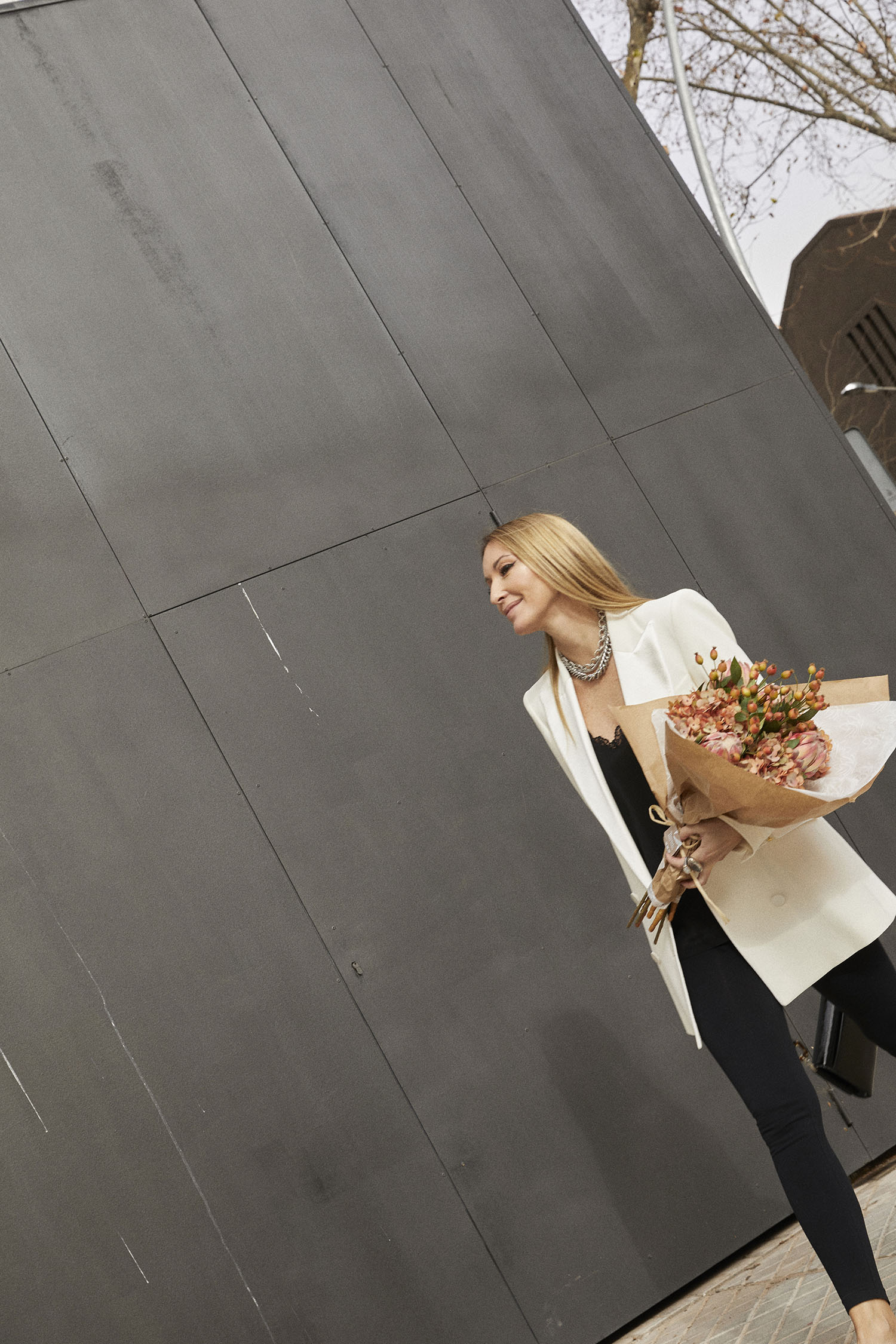 Created for personal enjoyment, the new collection of artificial floral bouquets by Bossvi has become a nice alternative present that, in my opinion, add beauty and wellbeing to those who receive them. During lockdown I remember missing having flowers at home, their colourfulness, their beauty, the simple fact of admiring them…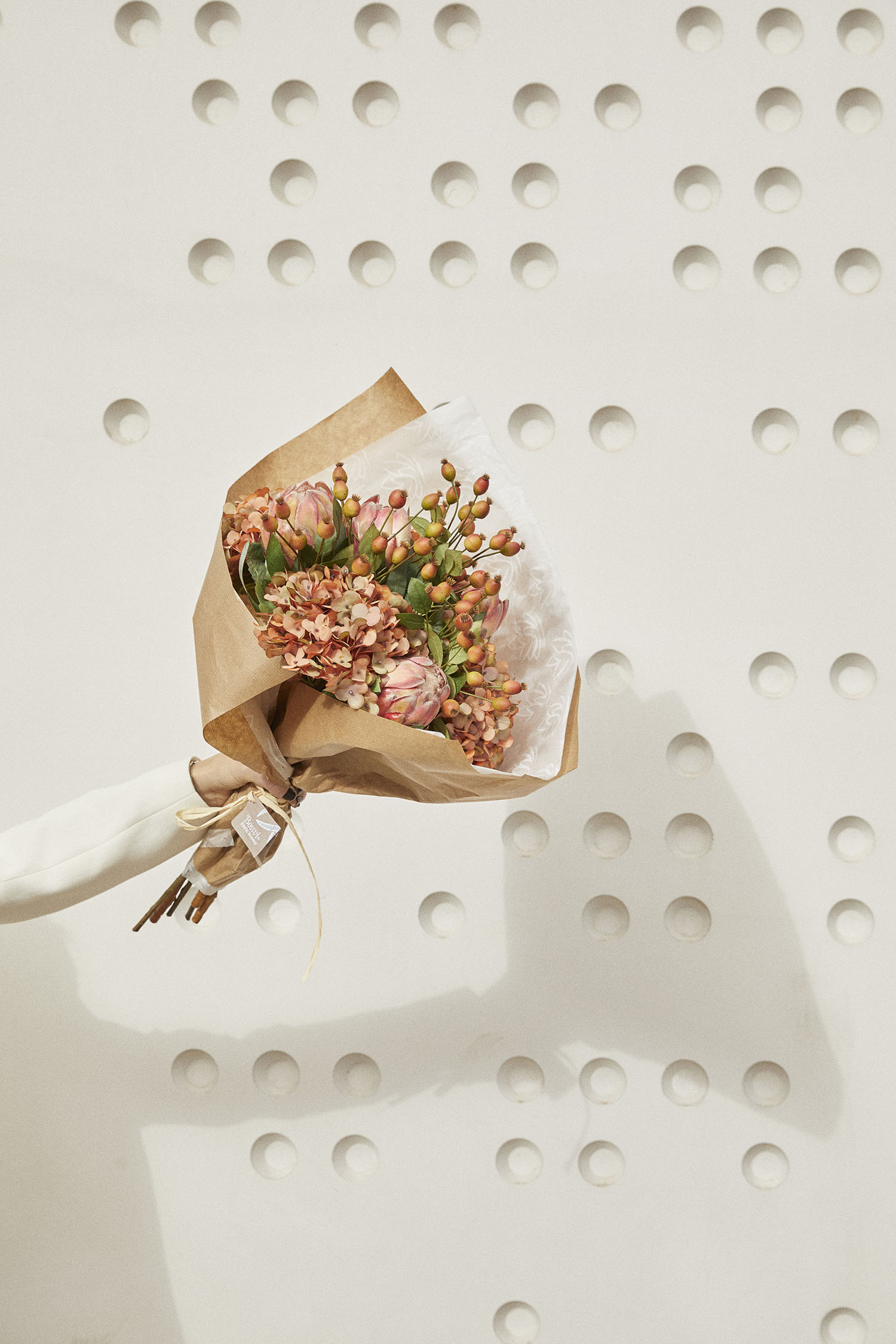 Choosing a pretty bunch of artificial flowers is a ritual of emotions that you begin when you decide to buy one, be it for you, or rather to give as a gift, and being fragrance-free it will fill your memories with a scent of joy, and it will come into your home, or into someone else's, to stay there for good.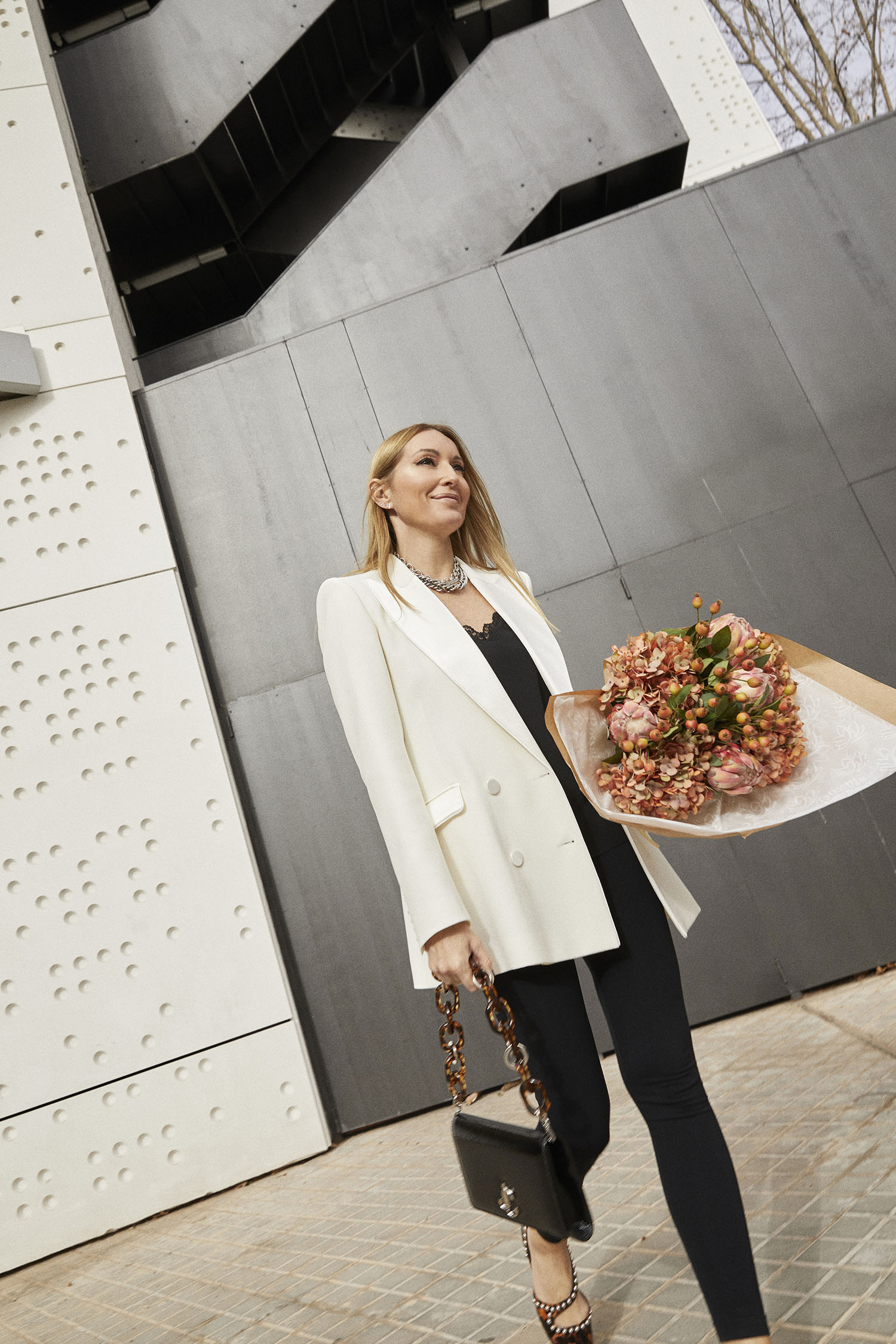 Blazer: Hebe Studio SS 2021 for Tomates Fritos. Info: 932092617. Josie flats and Varenna bag: Jimmy Choo Spring 2021. Available in Barcelona Jimmy Choo c/ Paseo de Gracia, 97. Info: 932726959. Necklace: Sita Nevado. Info: 934675916.
Photography: Patricia Bonet.
Production and styling: Mariona Planas.
Make up: Núria Ribera.
Woodlights – manicure: Vanitas Espai.