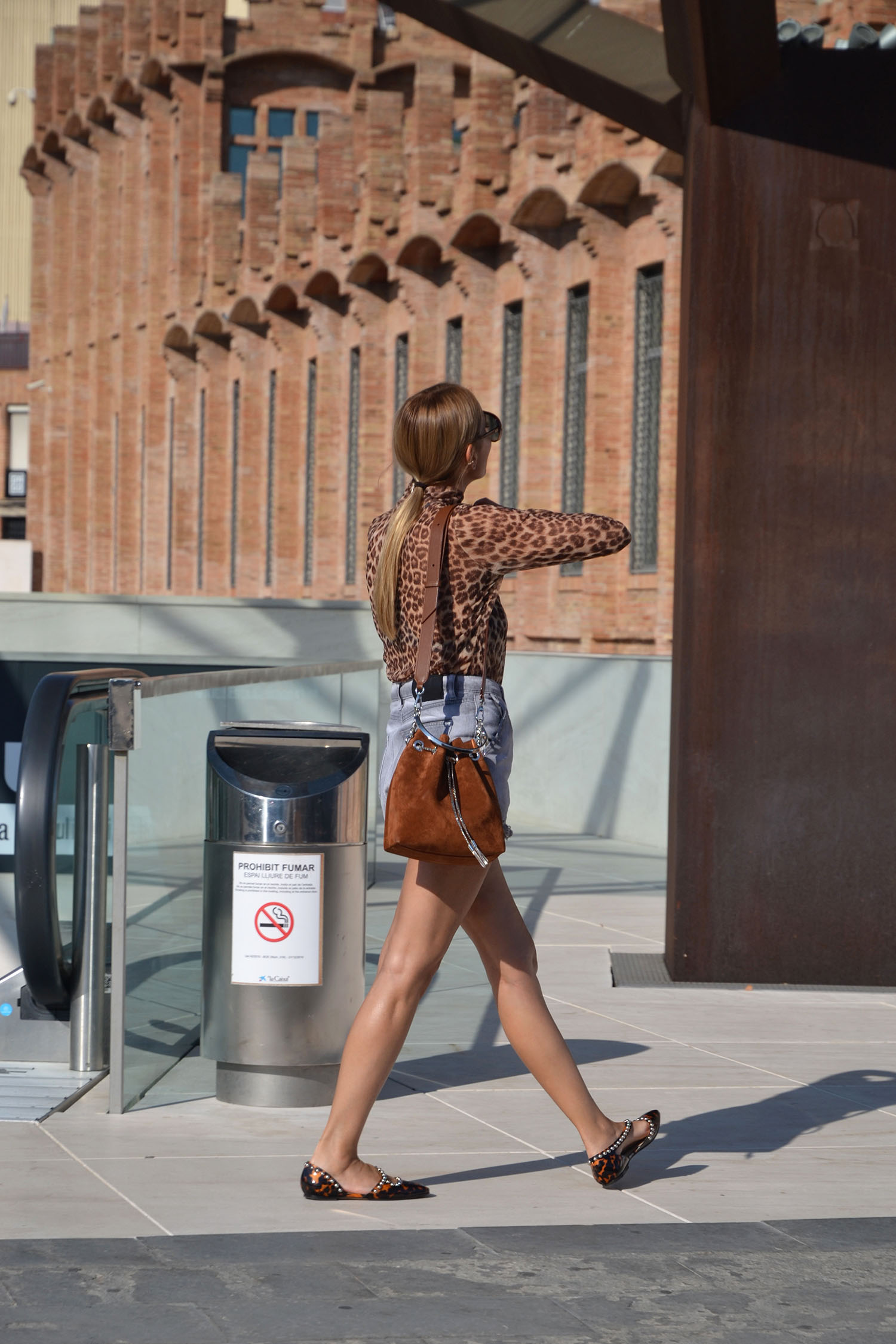 No one can predict for sure when normality will come. Our day to day is changing and evolving, but in the fashion industry, brands and designers months ago decided to inject strength and spirit by presenting collections that bet on a return to life with strong colours, volumes and accessories in a big way, and extra doses of eclecticism with the concept of individual freedom and personal aesthetic reinterpretations as a hallmark.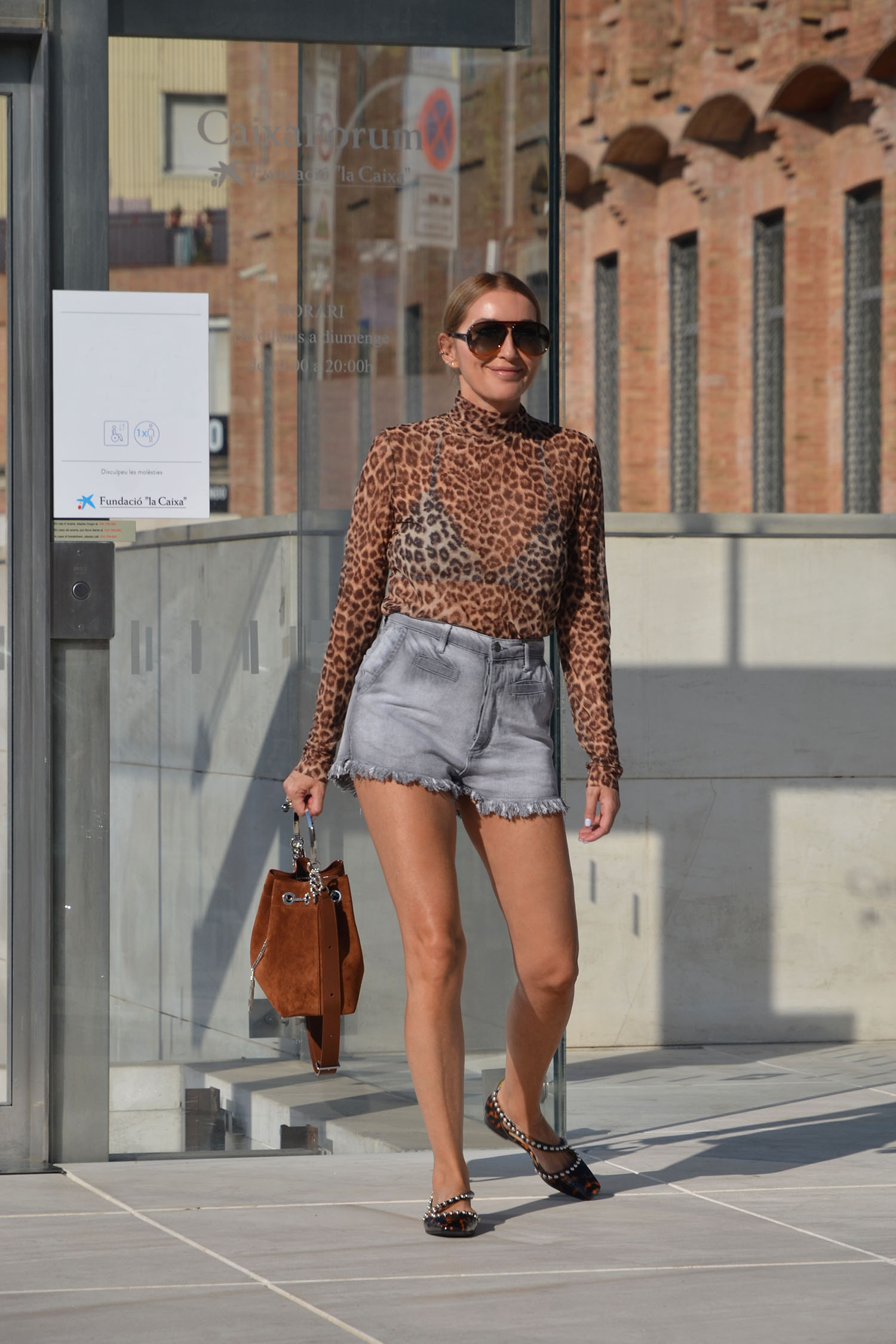 Among the new we find an interesting mix of 60s, 70s and 80s styles, a lot of leopard print, logos printed on items of clothing and accessories, jumpsuits as a second skin, excesses, sophistication and glamour recovered and reinterpreted by Miuccia Prada and Raf Simons going for sequins and stoles, Dries Van Noten bringing back taffeta volumes and a lot of silk , satin and nighttime silhouettes full of intentions, A-line skirts, blankets, ponchos and handmade and rustic layers designed to embrace and shelter us, more luxurious and elaborate alpine looks, bubble designs in dresses full of volume and with rounded shapes, low-slung jeans, monochrome looks, tights in striking colours, etc.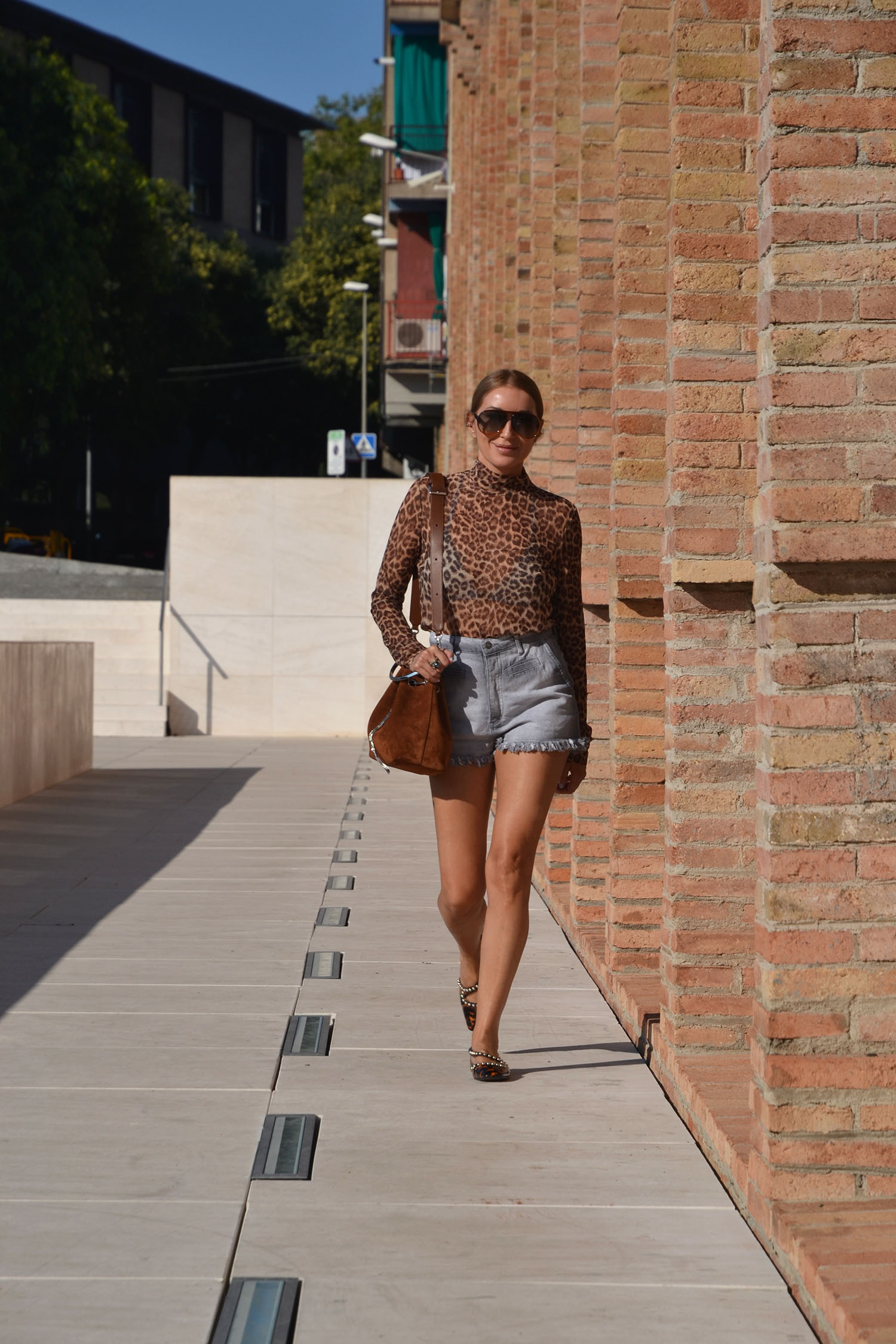 My choice: To revisit my staple wardrobe by bringing back and going for leopard print on tops and ballet pumps, complementing the look with a new member from the Jimmy Choo family, the BON BON bag from the Autumn–Winter 2021-2022 season.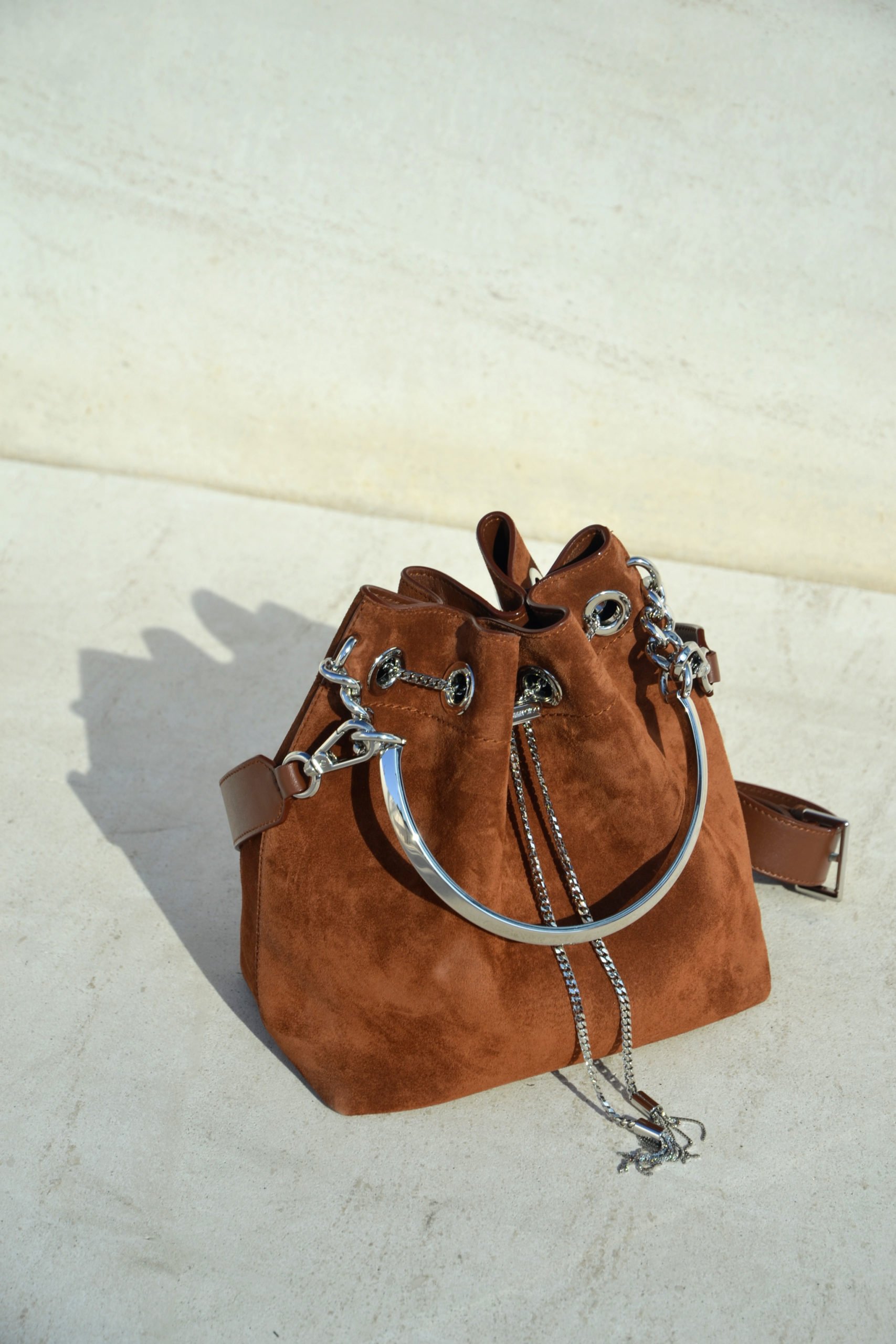 Top: Samsoe & Samsoe. Shorts: Raiine SS 2021 all for Tomates Fritos. Info: 932092617.  Flts and BON BON bucket from the new FW 2021 collection: Jimmy Choo. Info: 932726959. Sunglasses: Dior. Ring: Laura B.
Photography: Gorka González.
Hair – Woodlights – Manicure: Vanitas Espai.