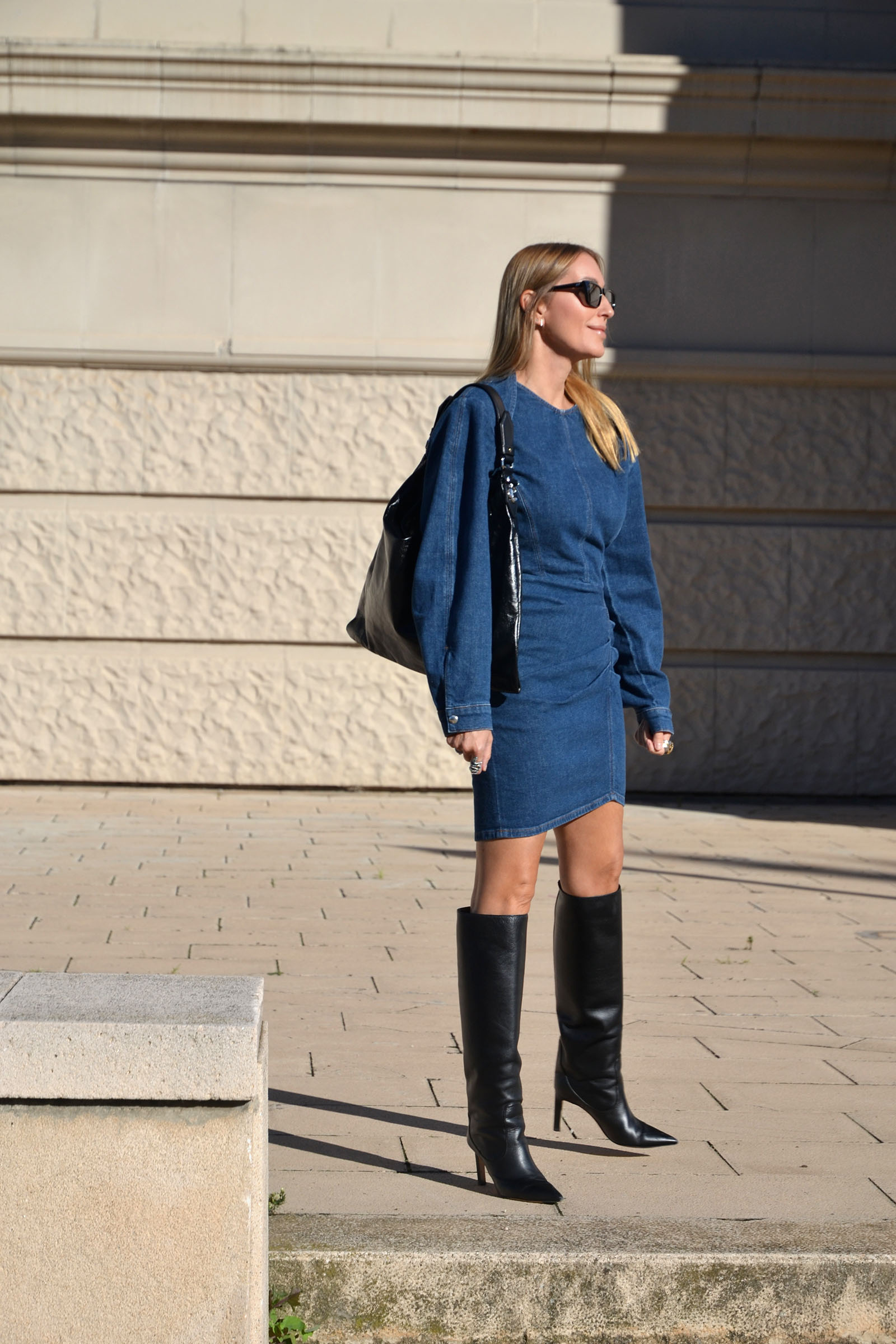 I'm going to talk from a personal point of view since everyone is who they are and I don't want to get myself into hot water. In fashion I don't like continuous lines; they bore me to tears. That leads me to keep my curiosity alive to get to know different style expressions and wear them, if I feel like it. And that's where I go, to the feelings; because dressing up expresses how we feel and speaks to who we are.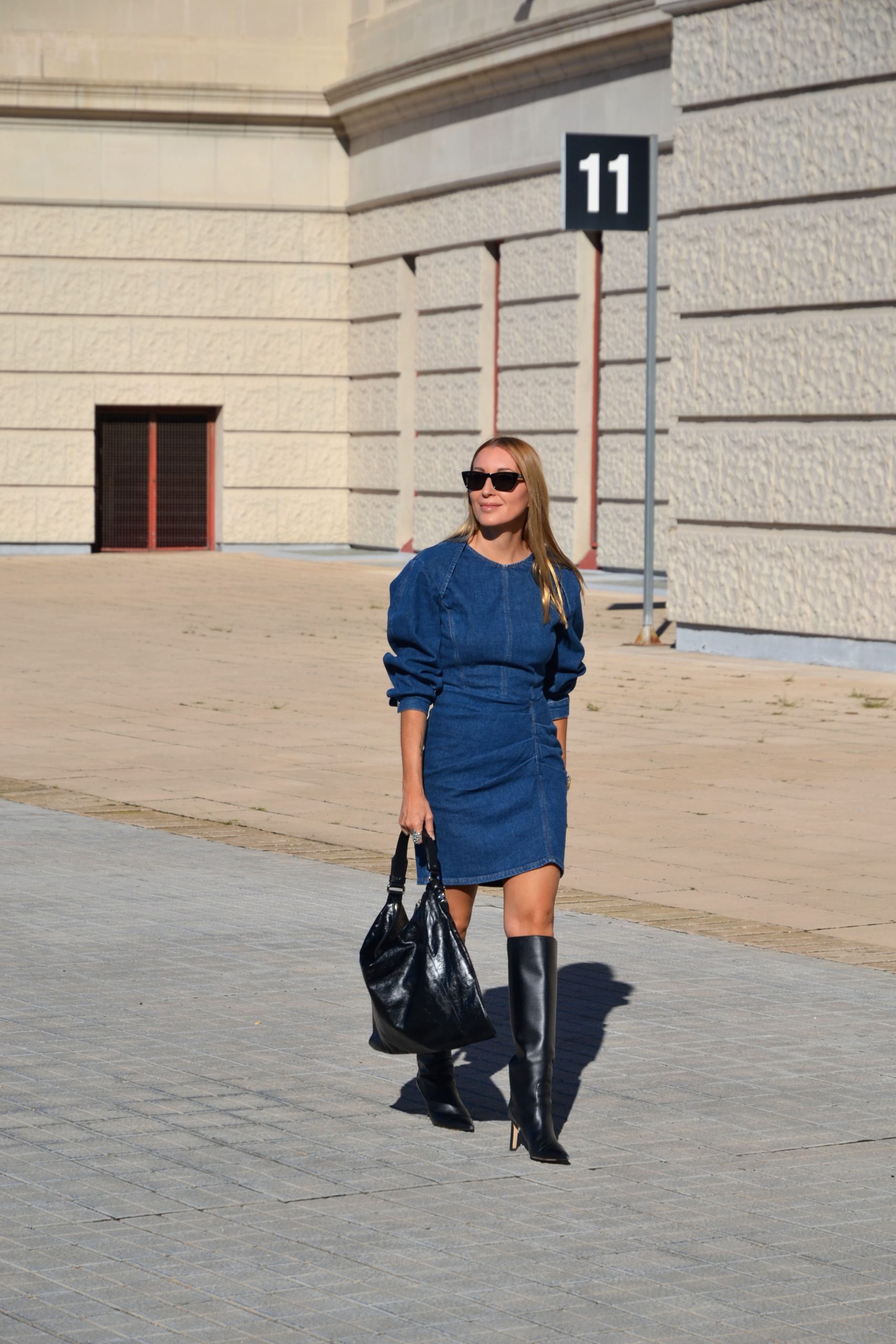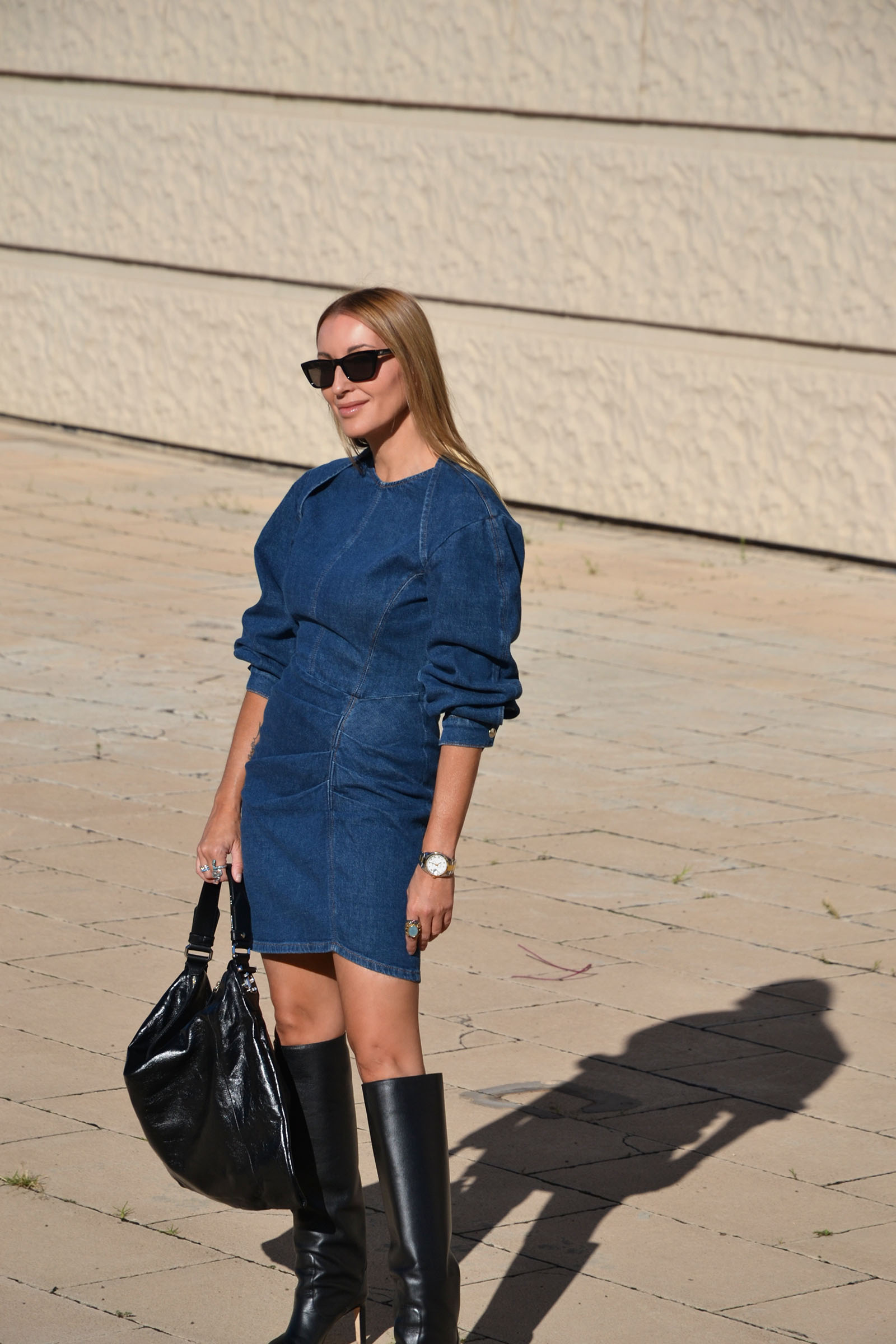 Jeans have never been the subject of my devotion. They are an item of clothing that I find special, but since I do not like to shut off all my options, when the trend gives me the opportunity, I like to try new interpretations.
From Chanel to Jean Paul Gaultier, Prabal Gurung, etc., there are many brands that have reinterpreted in their latest collections a design that is once again a trend and claims a privileged position in the history of fashion.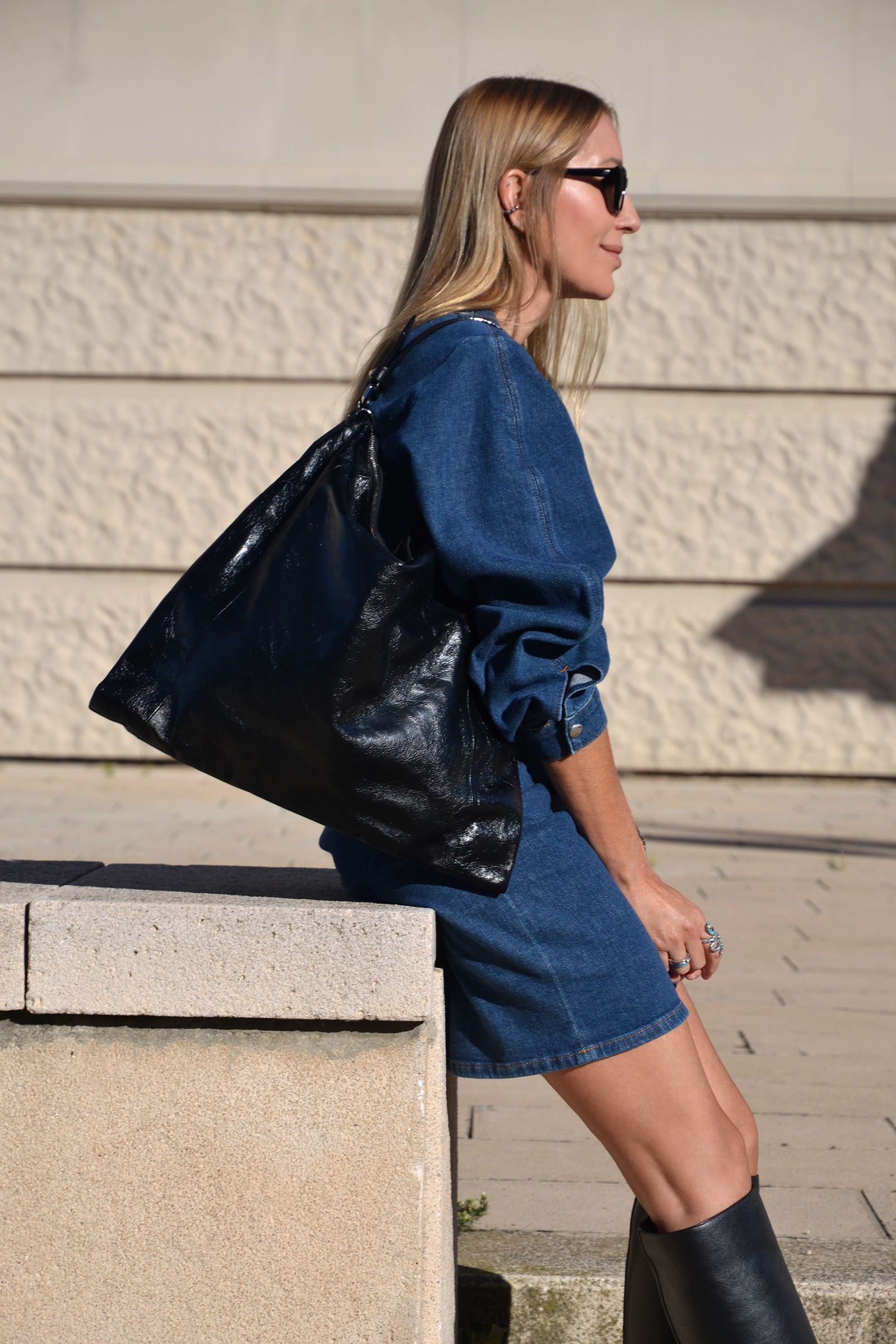 My choice: with puffy sleeves, a draped body, a marked silhouette and a slightly asymmetrical cut, from one of my top brands, Iro Paris. When I saw them hanging on the rack they caught my attention, but I couldn't even imagine how good it would feel to wear them.
In fashion, never say never, my dear. What if we do…?
Denim dress: Iro Paris AW 21/22 for Tomates Fritos. Info: 932092617.  Boots from the AW 20/21 collection and Anna Hobo bag from the new collection AW 21/22 by Jimmy Choo. Info: 932726959. Sunglasses: Le Specs for Ferent.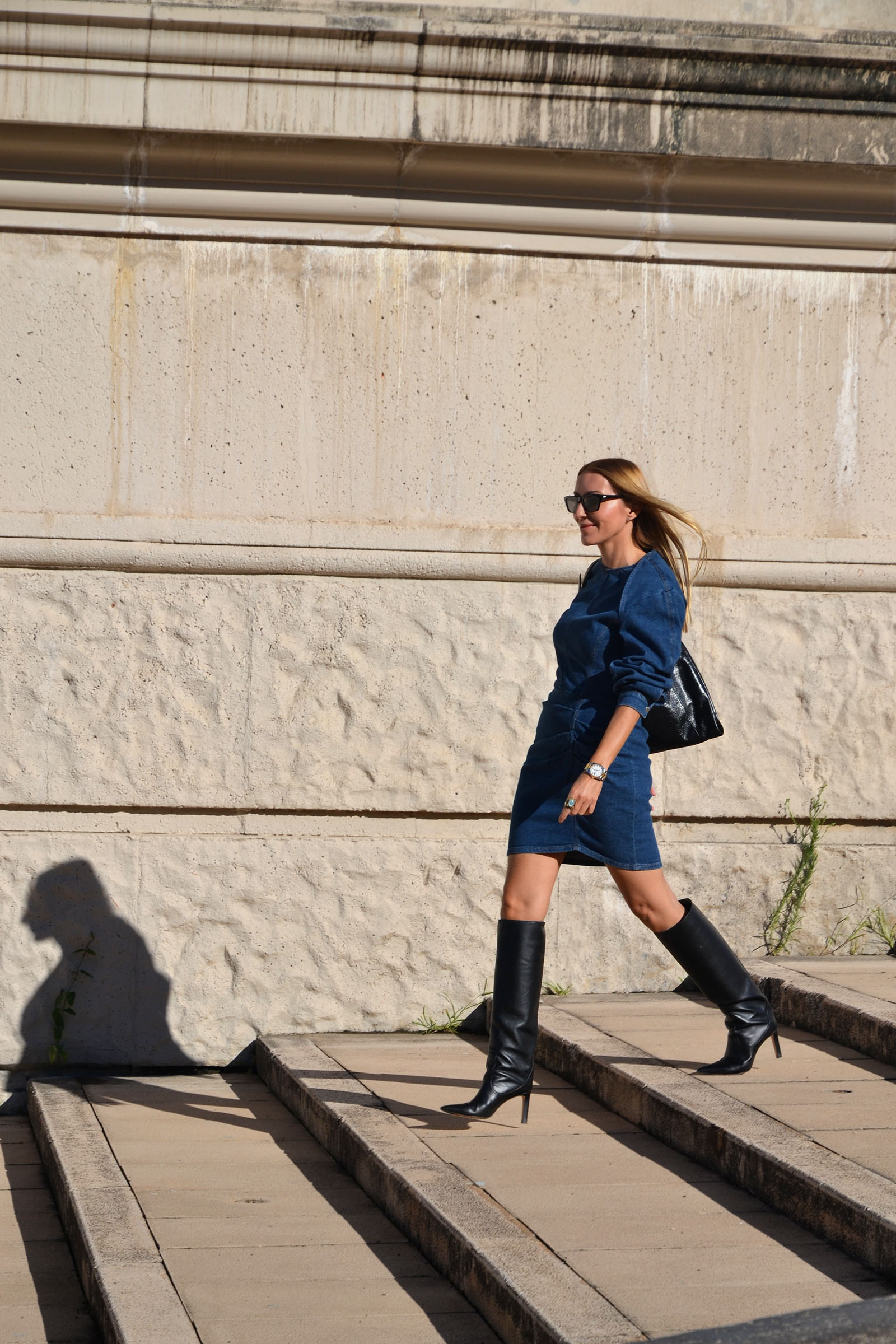 Photography: Gorka González.
Hair: Vanitas Espai.