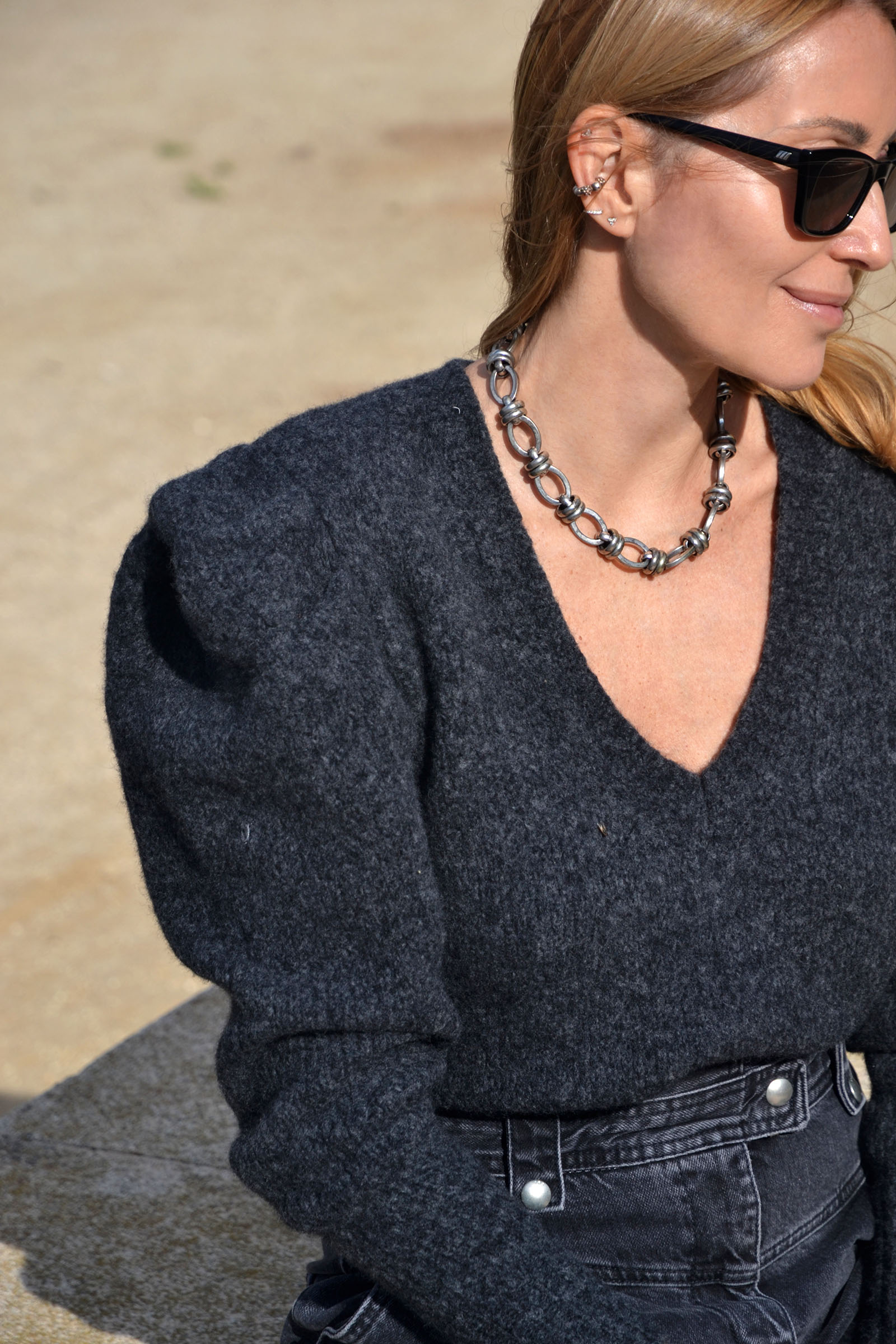 My answer is obvious: I could, yes. No matter what the new style of the trend is, for several years 70% of my looks that I have been wearing have been by the French brand IRO Paris without falling into the most absolute boredom, feeling like I'm current and timeless in equal parts.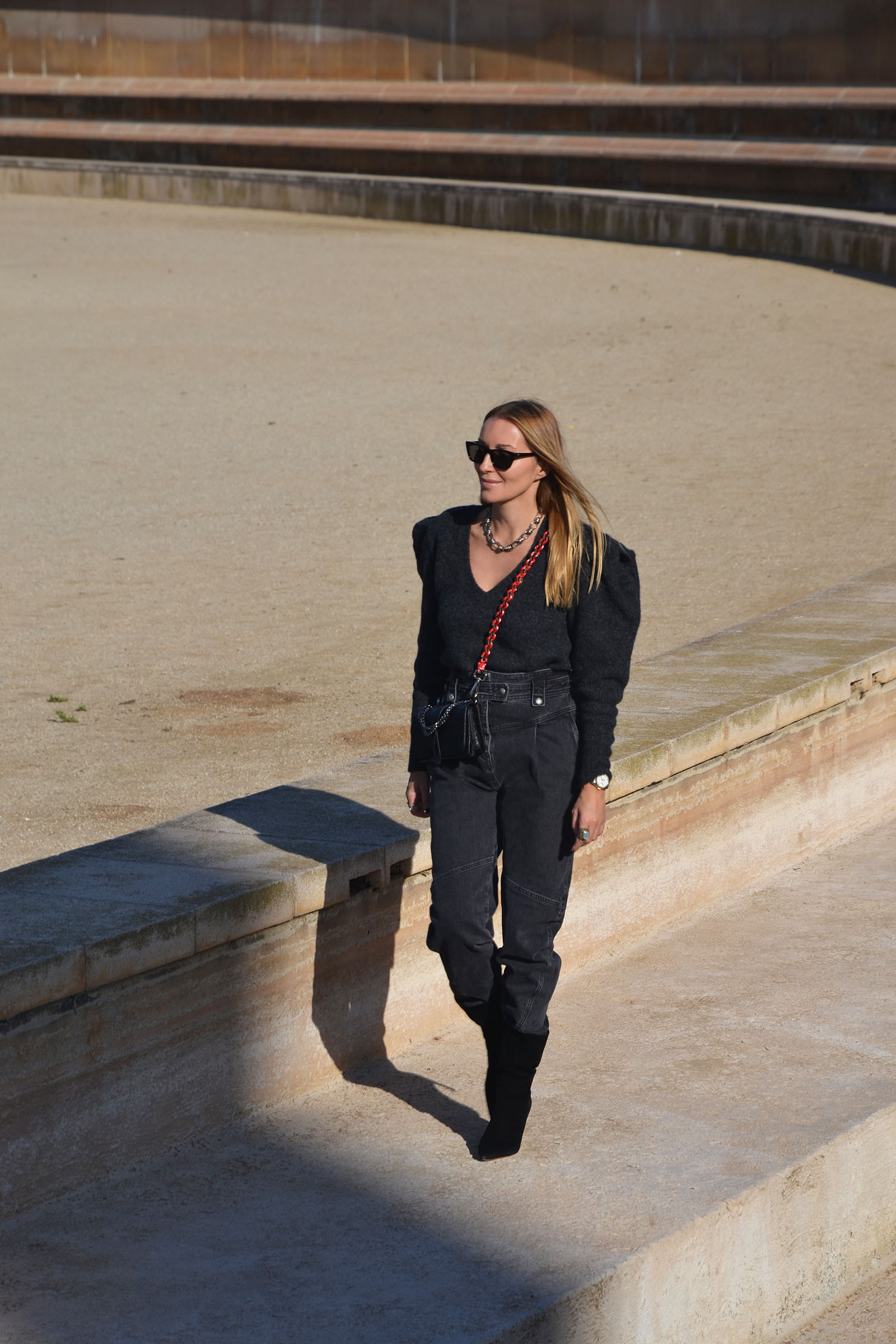 The sum of their countless basics with a visual that is always air breath of fresh air make it my signature top brand; adapting the look turns out to be really easy to wear it one day after another.
As I have already told you, this autumn the fashion industry, brands and designers have decided to give us props and encouragement by presenting collections that go for a return to life with strong colours, volumes and accessories in a big way, and extra doses of eclecticism with the concept of individual freedom and personal aesthetic reinterpretations as their hallmarks.
The volumes and silhouettes that are full of intentions are part of the representative DNA for IRO Paris, always appearing in each of their items of clothing.
My choice: The jumper with bulging sleeves, shoulder pads and a V-neck –very much in line with what has been said–, and high-waisted jeans with an attached belt, straight leg, front creases, exposed seams, and a buckle on the ankle – details that break away from the classic straight leg jeans – both by the French brand.
Jersey and jean: Iro Paris AW 21/22 for Tomates Fritos. Info: 932092617.  Boots: Dior. Survival Croco bag + colored cord: Anna Cortina. Necklace: Sita Nevado. Sunglasses: Le Specs for Ferent.
Photography: Gorka González.
Hair: Vanitas Espai. Manicure: El Salón by Aura Institut.