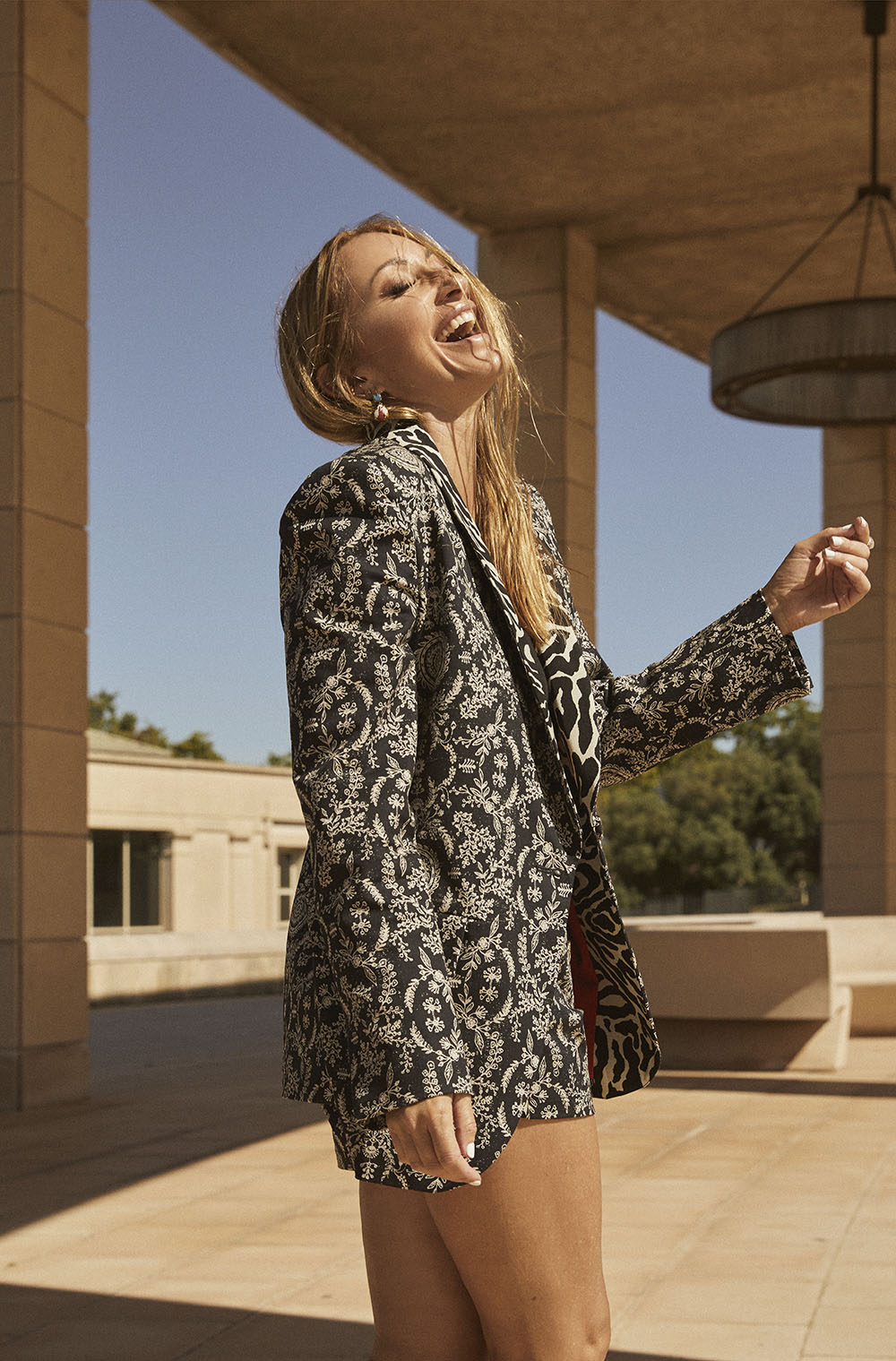 Transforming the classicism of the tailored suit reducing the trousers to their minimal expression through a pair of microshorts, adding a fabric to it (cotton) that mixes the carpet print with the animal print (zebra). As well as being possible, it works as resolves the equation with flying colours.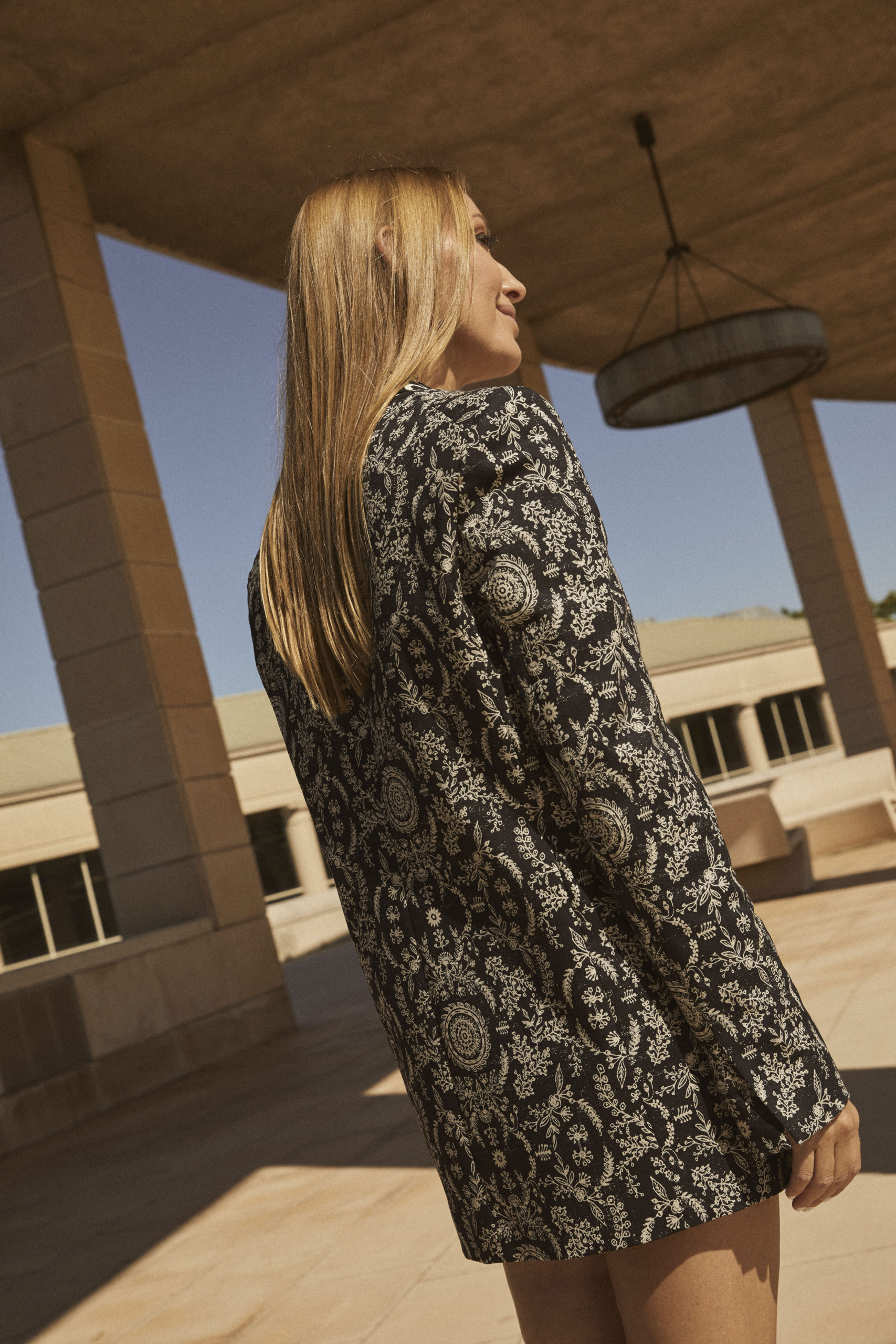 This season many brand have gone for renewing the image of the tailored suit to our benefit. It fits in more or less with an aesthetic concept of every person, it must be noted that brightening up the streets following a bit more than three months of confinement with super creative combinations of prints and extra doses of colour, turns out to be pleasant.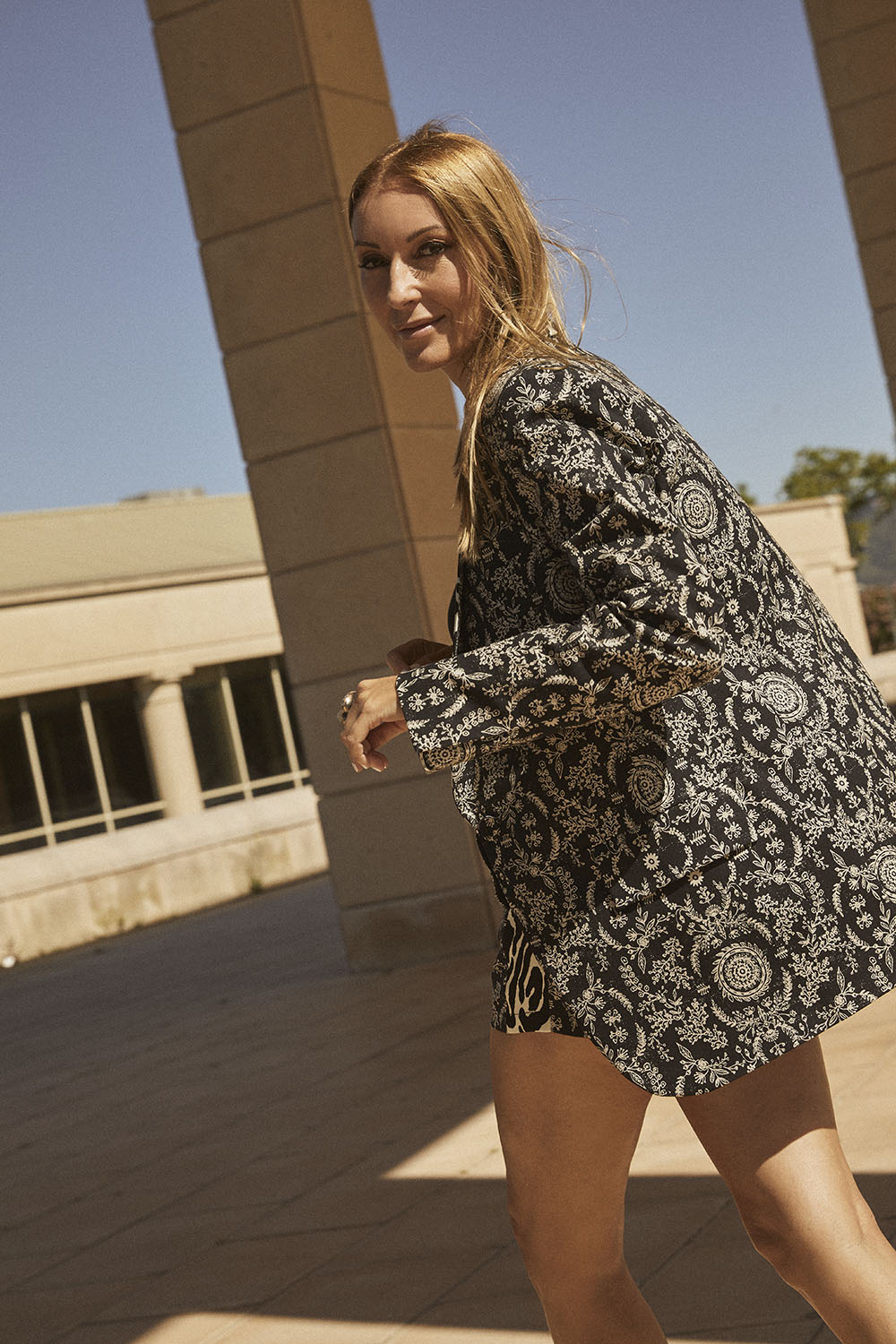 My choice: The fantasy tailoring by the Italian brand Pinko, that, like a rug shop full of embroideries and textures, transports me to the beautiful lounges in the English countryside.
How to wear it? With flat sandals and discrete accessories, stealing the limelight as the leading actor of the masterpiece.
Fantasy tailoring: Pinko PV2020. Sandals: Giuseppe Zanotti. Ear cuff: PaolaQ.
Photography: Patricia Bonet.
Production and styling: Mariona Planas.
Hair and make up: Nuria Ribera.
Manicure and pedicure: Vanitas Espai.