We have started a new dialogue with life that has pushed us to take a look at things in a different way, but with the same eyes. Nothing will ever be the same again. The change is a reality and present, and there are many of us who are pushing for the need to do a 180 by being more aware of the use that we are making of fashion.
Let's talk about the new Autumn-Winter 2020/2021 trends, and take stock of all of those discussions that talk about fashion and responsible consumption. Let's go for a solid staple wardrobe that includes quality, and not quantity.
Among the trends that are positioning themselves as the favourites: the white shirt with streaks and frills, the super-wide trousers, the multi-coloured masculine suits, the red dresses, the minimalist maxi coats, the biker jackets, the metallic sparkly bits, the sheer and lace panels, the leather look clothes, the checked prints, the colour white as a 'total look', bohemian airs, etc.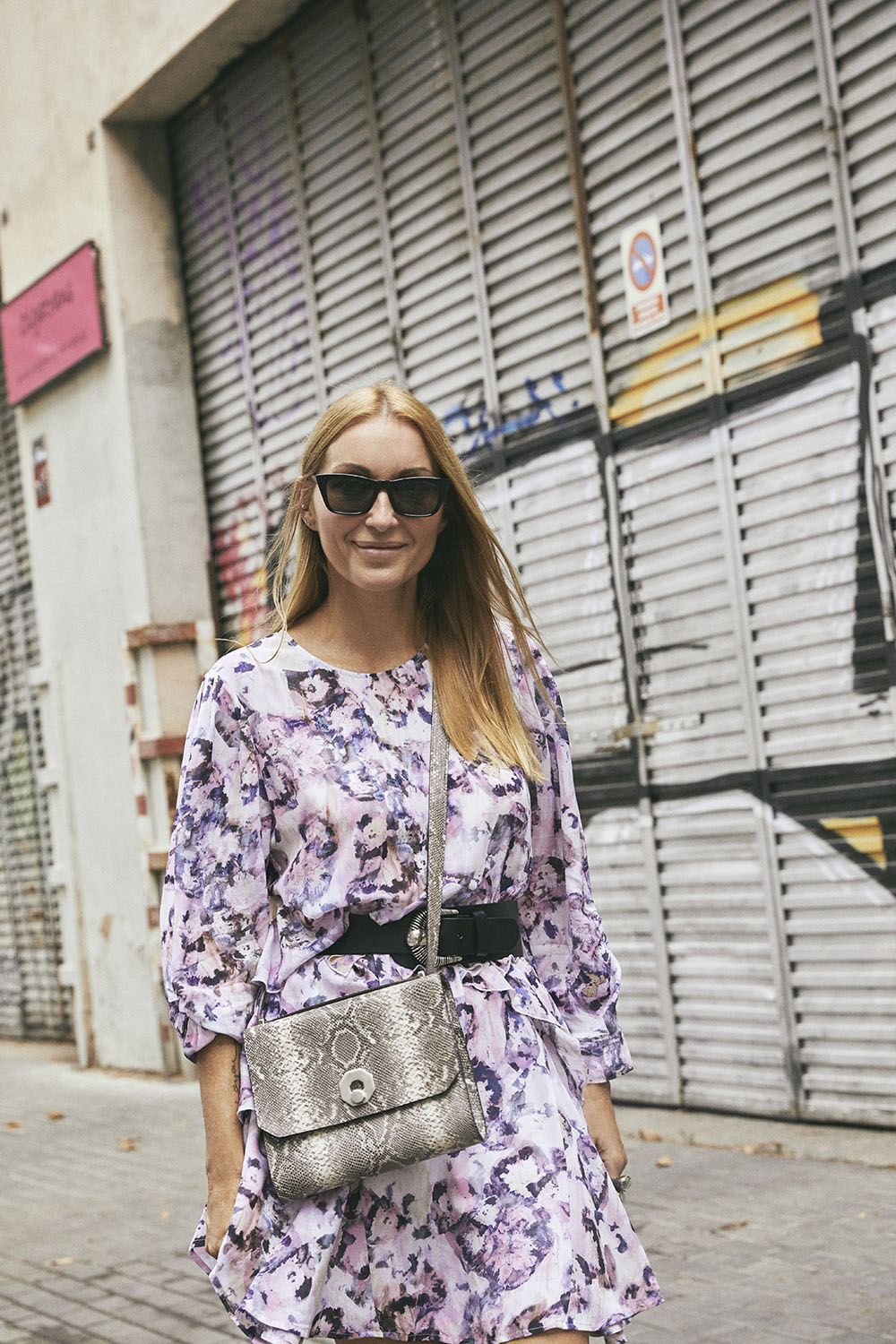 Designers, brands, communicators, consumers…, we must all acquire the commitment to improve, to have much more respectful or reasonable consumption. The wardrobe of the future should include long lasting items of clothing and accessories, high quality basic and versatile pieces that last for ages, with sustainable materials and the odd truly special piece, be it for its uniqueness, or for its handcrafted hallmark, or for its emotional significance, etc.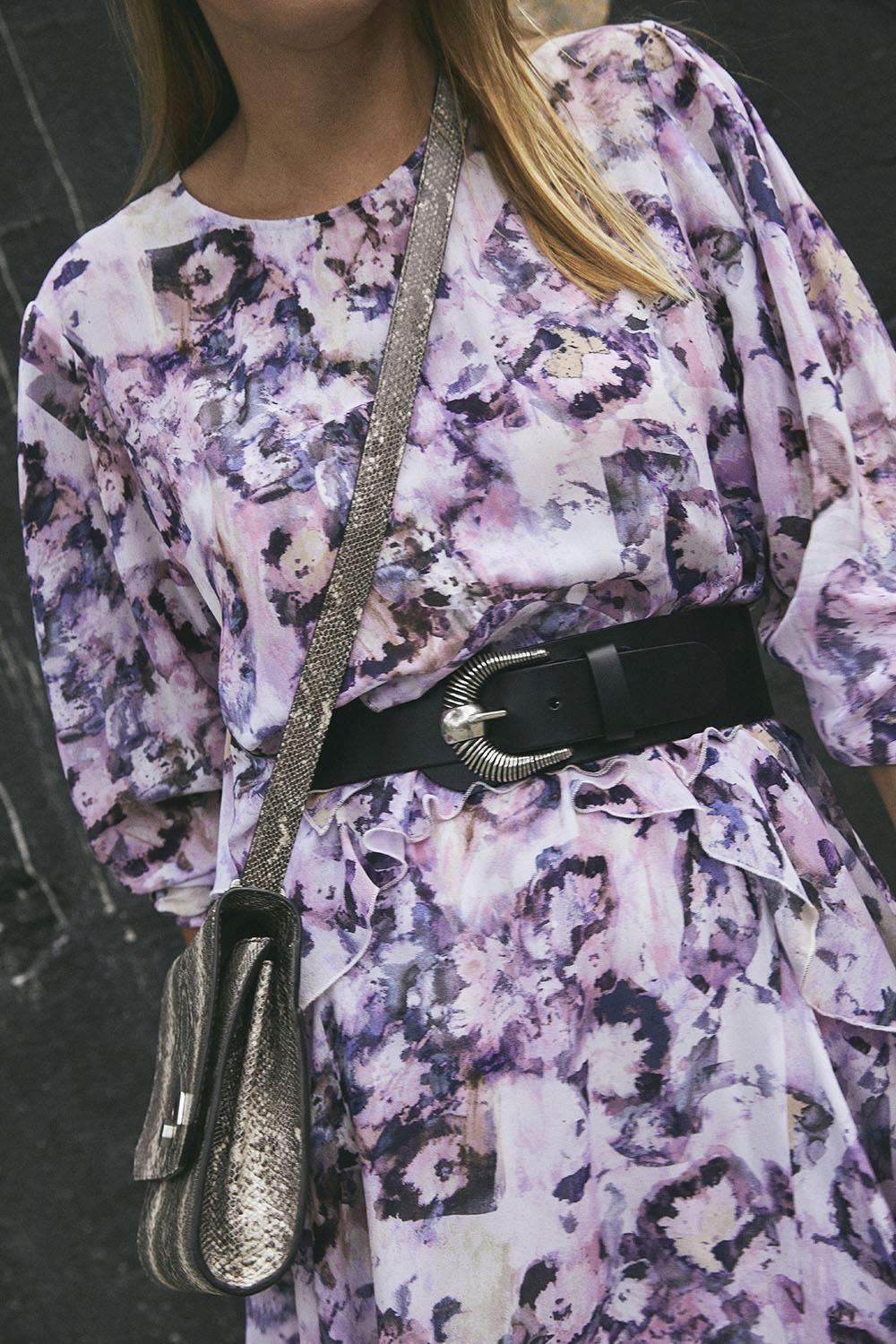 My choice: The bohemian dress by the French brand Iro Paris. A really good basic item. The trend and the experts are saying: "Bohemian airs. Ponchos, fur-lined coats, floral dresses, knitted coats… This disheveled yet very chic style has us smitten, and we couldn't be happier with what is being worn this winter. Opt for it with comfortable fabrics and impeccable finishes that are almost luxurious, so that they don't have a scruffy hippy air, but rather look smart and chic."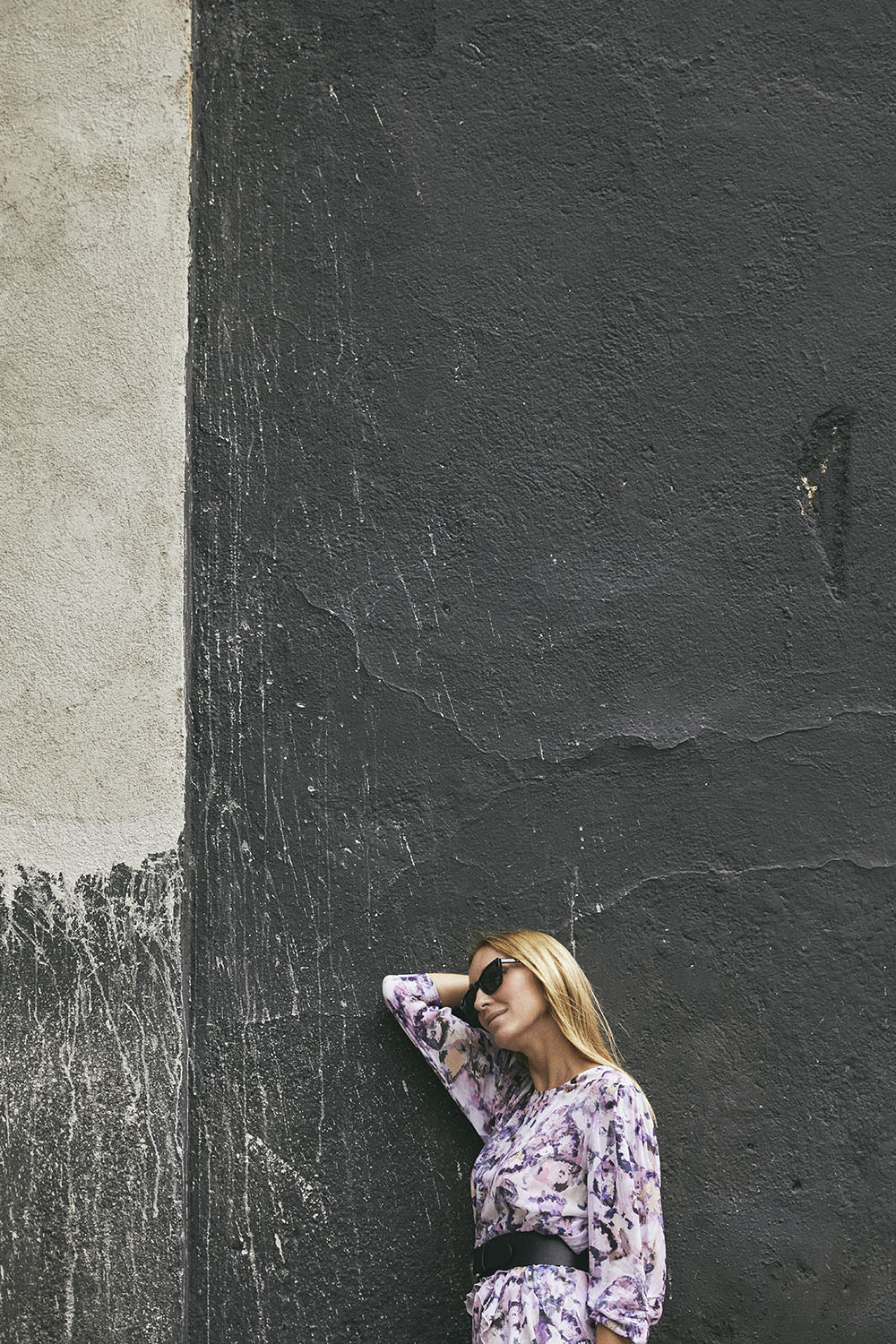 Dress and belt: Iro Paris Pre- Fall 2020 for Tomates Fritos. Info: 932092617.  Sandals: Giuseppe Zanotti.  Ear cuff:  PaolaQ. Mariona Snake bag in collaboration with Anna Cortina: Anna Cortina. Sunglasses: Le Specs for Tanngo Shop.
Photography: Patricia Bonet.
Production and styling: Mariona Planas.
Hair and and make up: Nuria Ribera.
Woodlights – manicure – pedicure: Vanitas Espai.