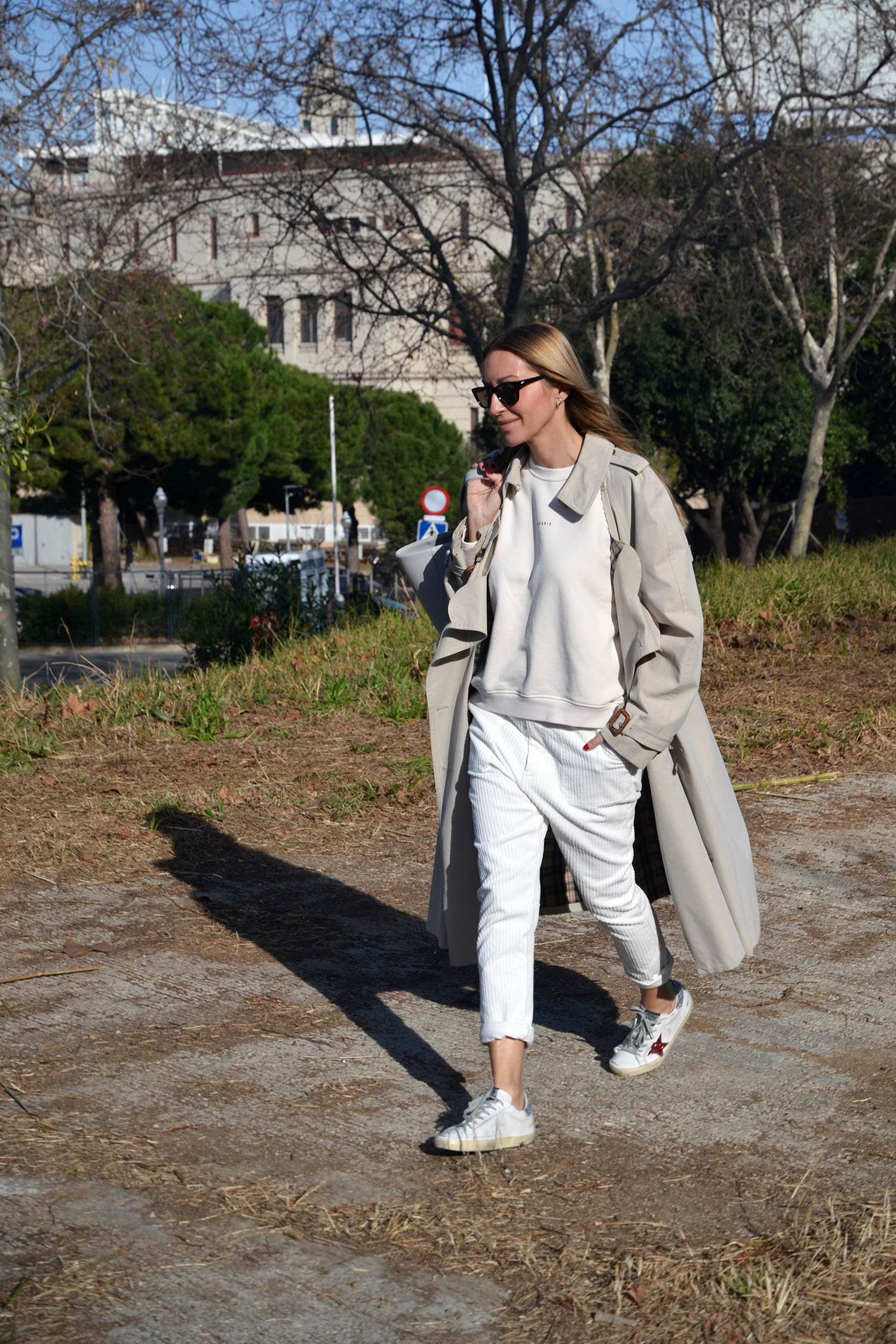 The Spring-Summer 2021 collections are proof of a change of scene, blurring the lines of the trends that it's going for, among other things, for the idea of comfort and escapism, giving rise to a wardrobe with comfortable and flexible items of clothing that have a long shelf life.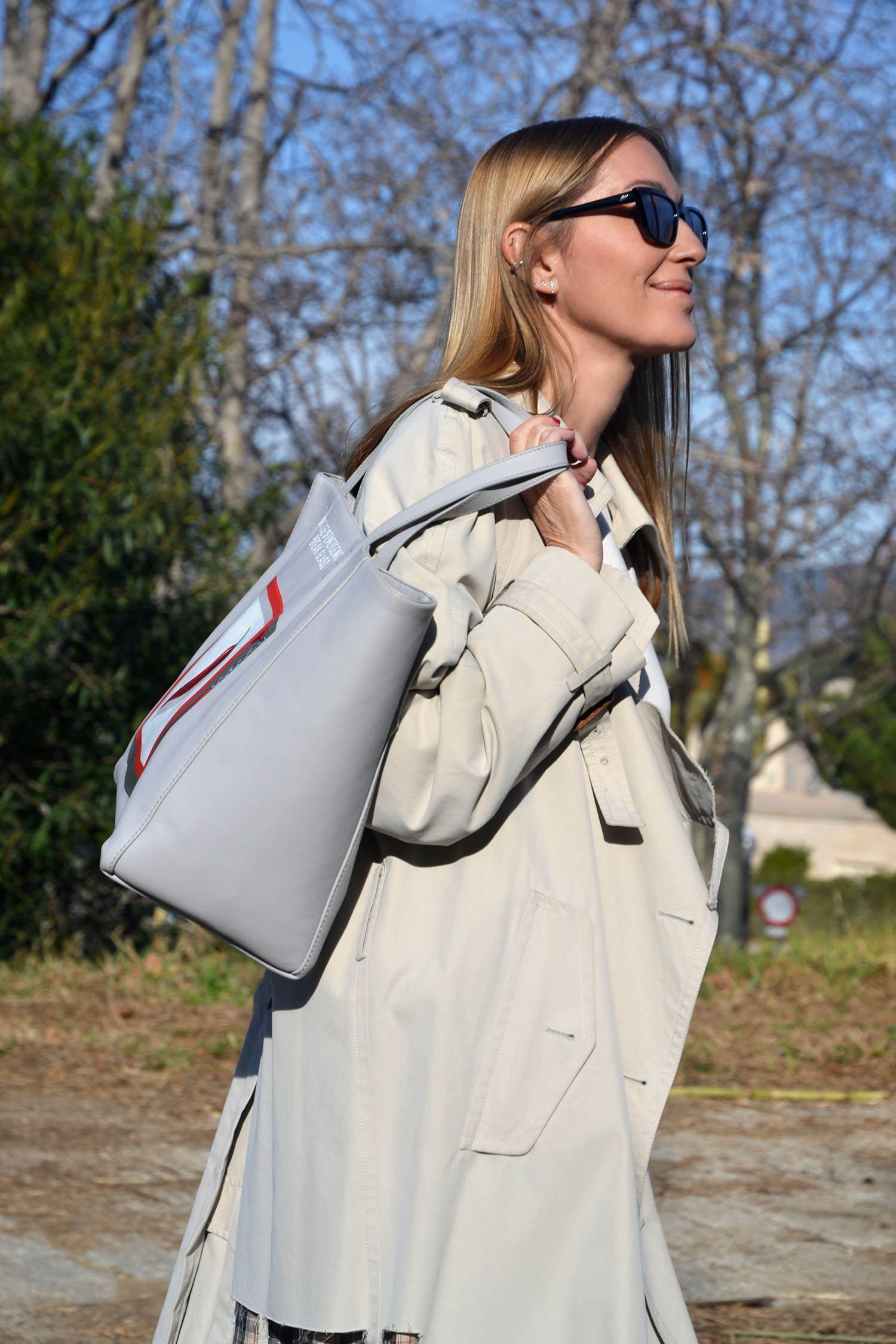 Francesca Muston, Vice-President of Fashion Content for the trendsetting agency WGSN, and Emily Gordon-Smith, Director of Consumable Goods for the trend analysis agency Stylus, are signalling that sweaters, tracksuit bottoms, pyjamas and sportswear are thriving more than ever.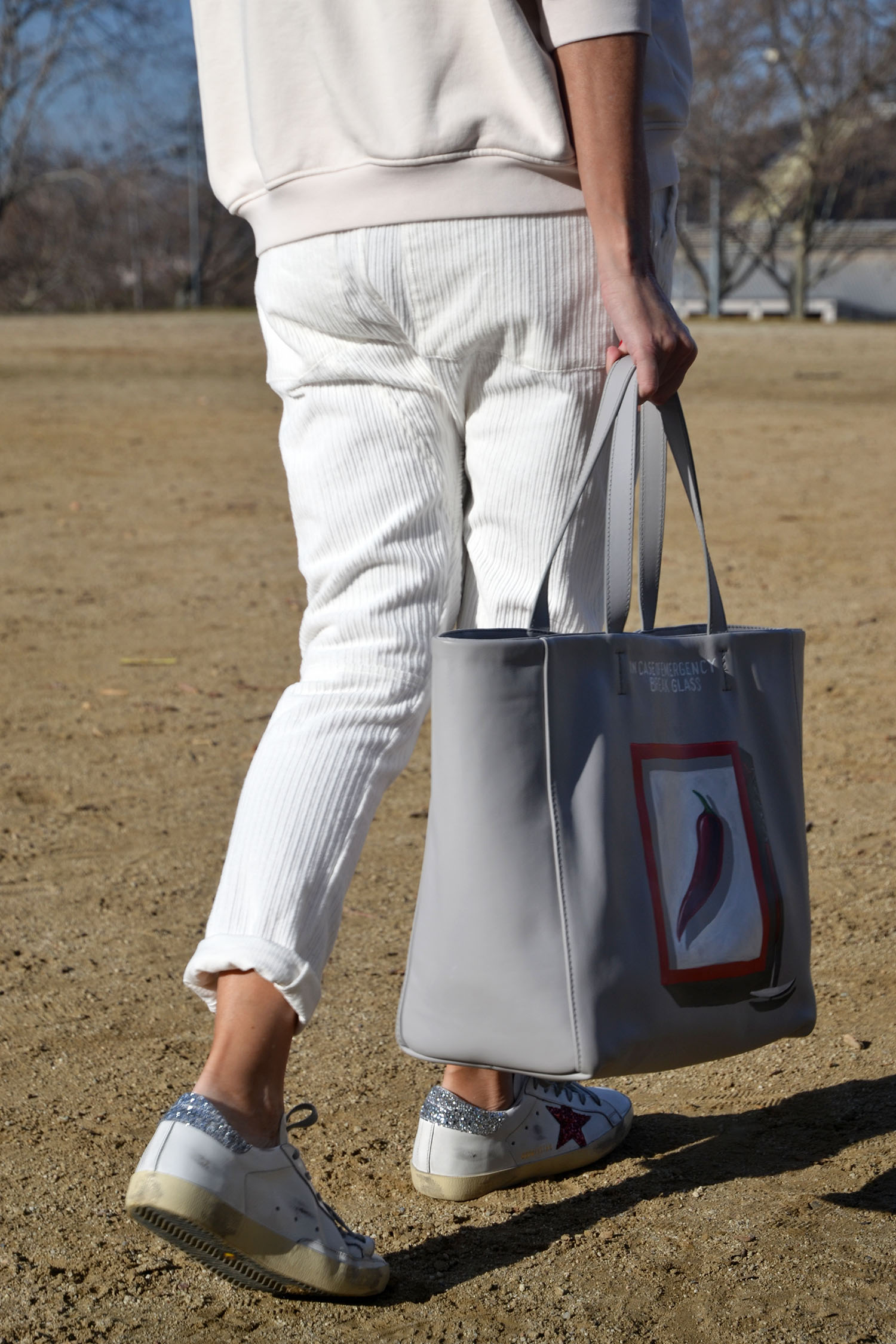 All of these items of clothing, accessories and pieces that have seen a huge rise in online sales throughout 2020 and are continuing in the same growth mindset in 2021, are being dubbed the "Zoom boom", and sportswear is one of them, placing sweaters as the 'in' item of clothing for the new season which is being reinterpreted in a wide range of looks.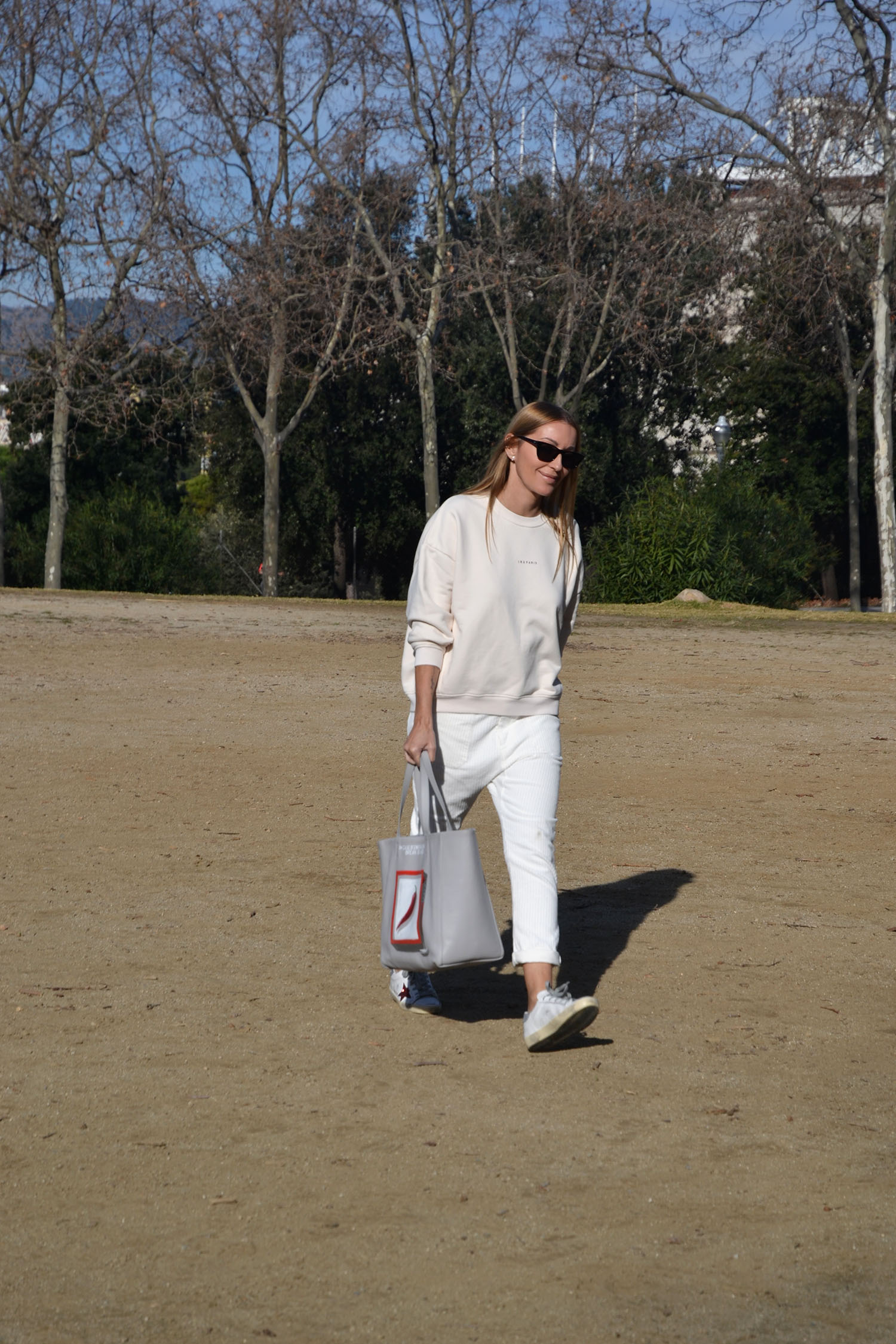 This desire for escapism, this search for comfiness, in my case, ties in with very straightforward looks that reflect that willingness to savour our free time and our weekends with outfits that have a sporty spirit.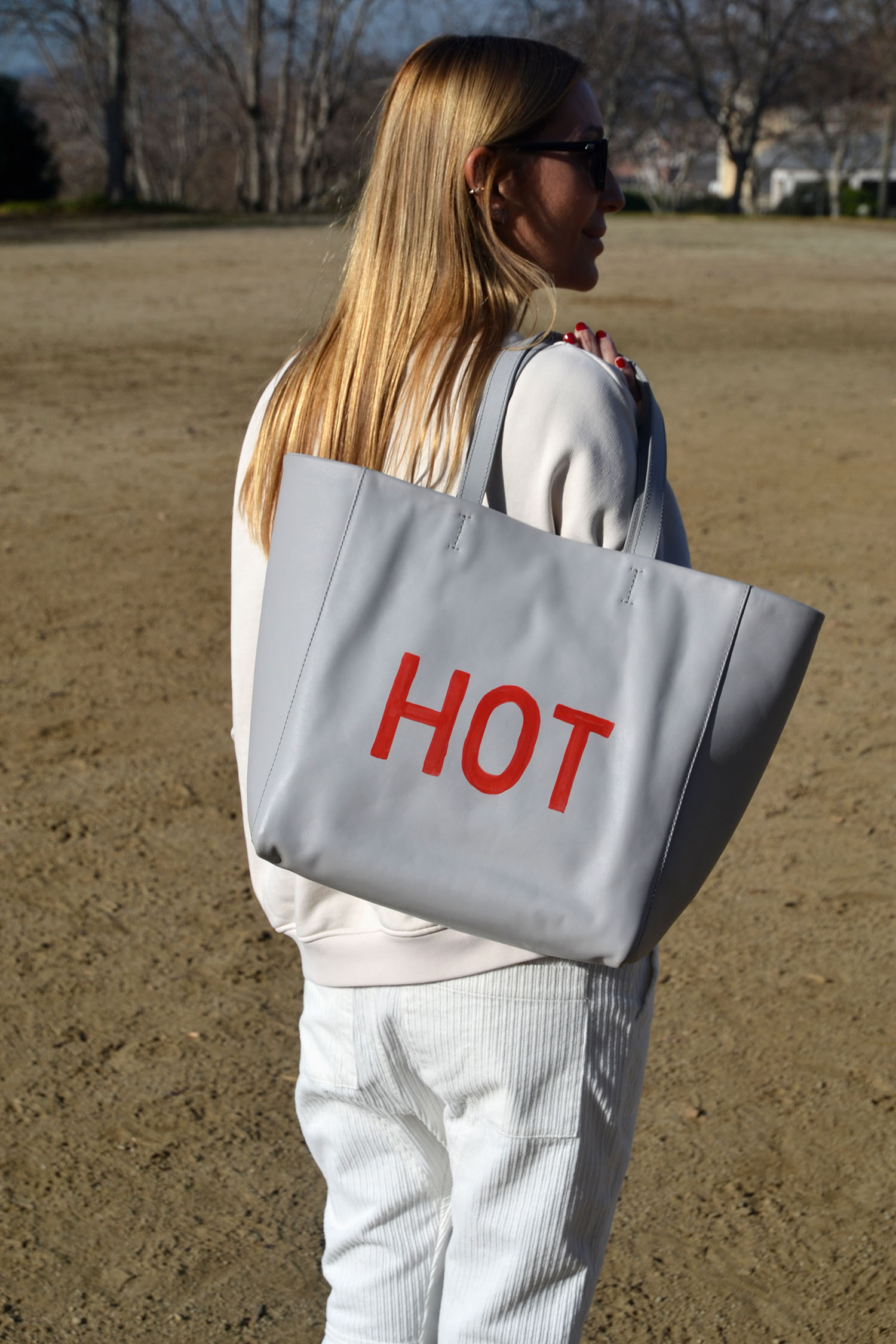 Sweater: Iro Paris SS 2021. Pant: ONE New all for  Tomates Fritos. Info: 932092617. Sneakers: Golden Goose. Tote M- Hot bag: Anna Cortina. Sunglasses: Le Specs for Ferent.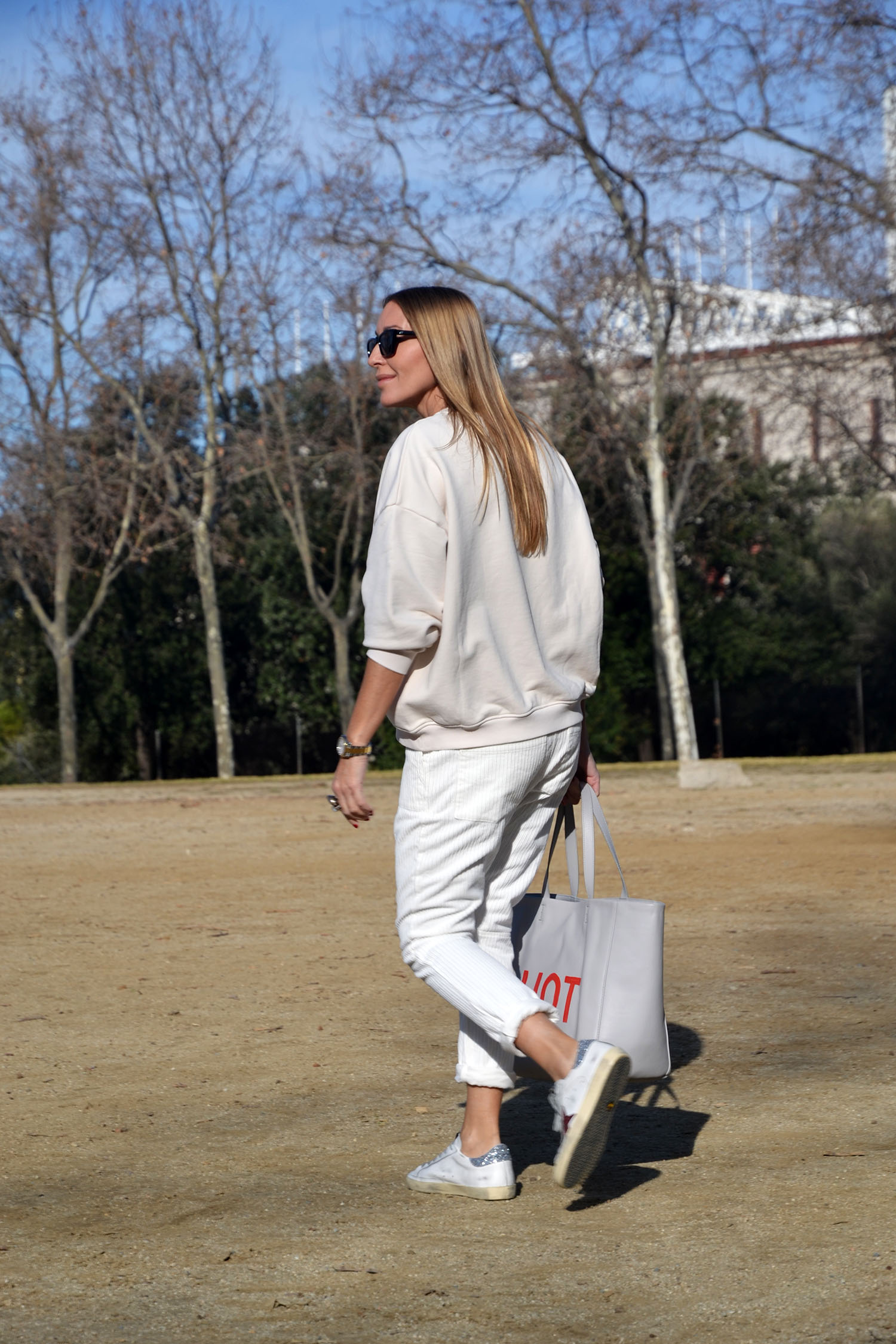 Photography: Gorka González.
Hair – Woodlights and manicure: Vanitas Espai.