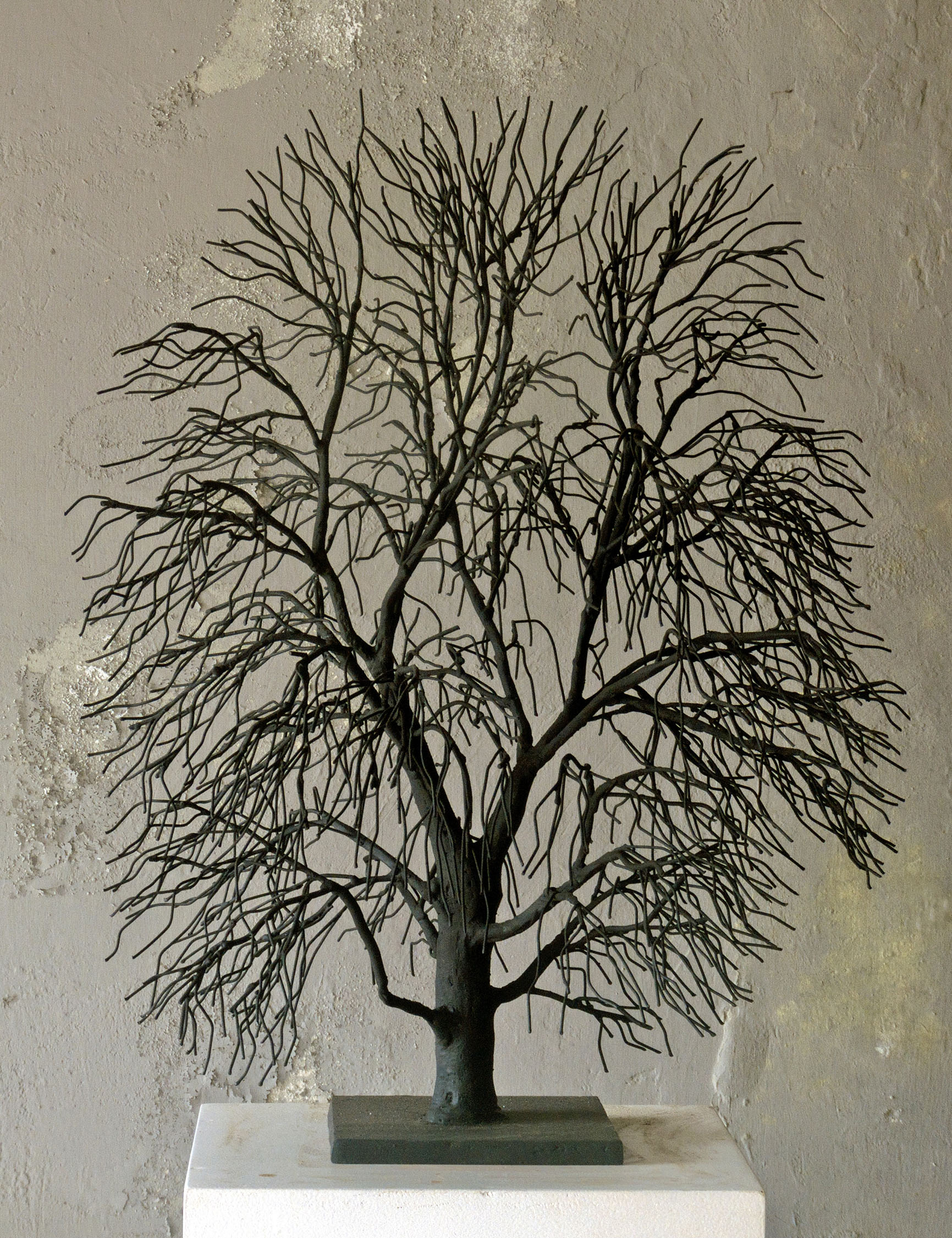 I have known Daniel as a child and teenager, and I witnessed his beginnings at the Bellas Artes in BCN. After that, with all the years and kilometres in between, I caught up with him again at his exhibition 'La hora del silencio' ('Time for silence'), in Santillana del Mar. It made a great impression on me. Those works of art were beyond what was expected of us. There was strength, toughness, romanticism; but also a sense of simplicity, rawness, and originality. They reminded me of approaches like those by Riera i Aragó or some artists from the post-apocalyptic era, that are evocative of a primitive aesthetic at the time where an edgy future of neo-medieval machines and artefacts.
During my visits to exhibitions, I usually will myself to choose a piece of artwork that I would like to display at home; they were the ones that I then felt I could not take away with me.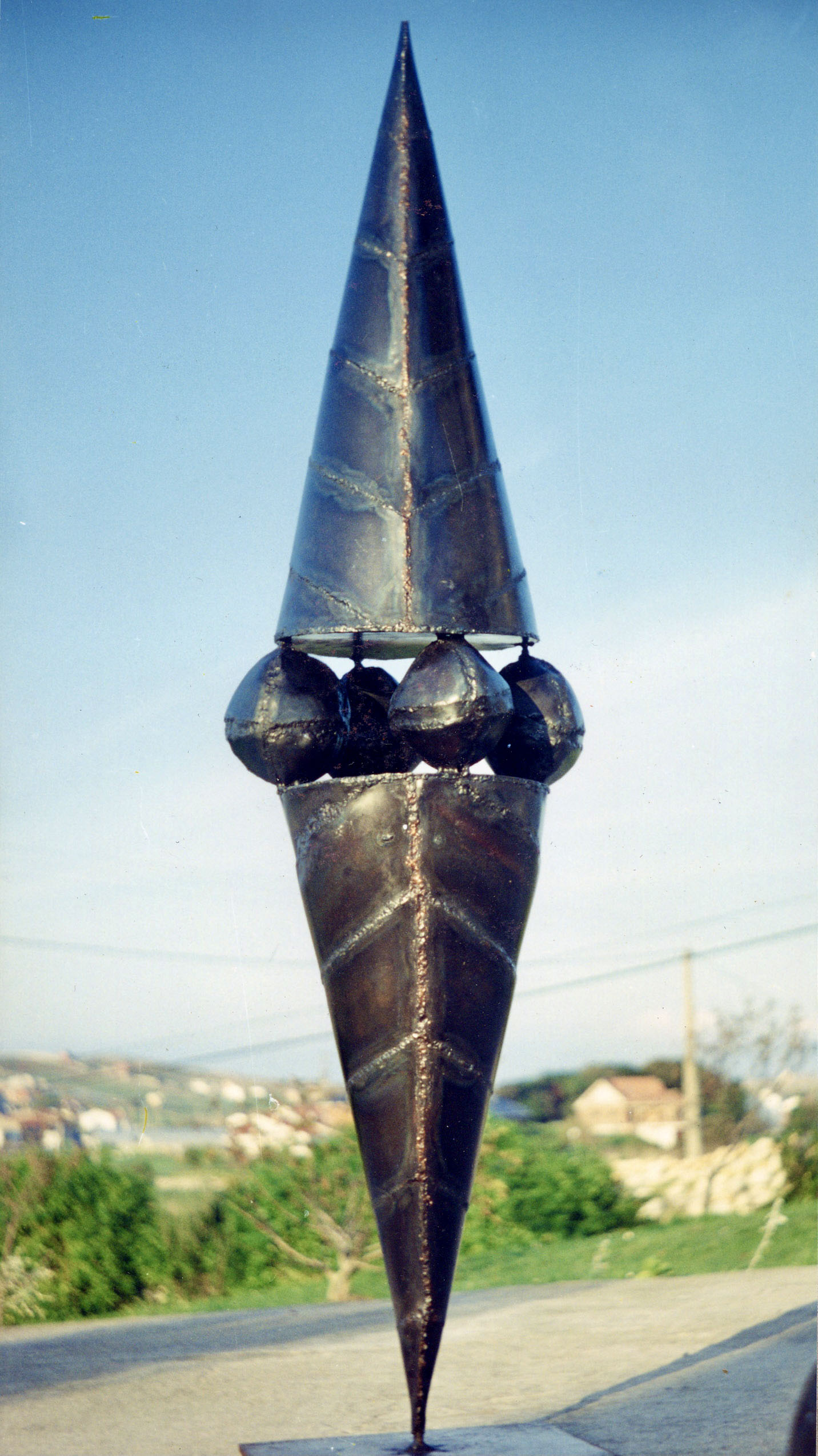 Now Daniel R. Martín has an exhibition at Galería Siboney by Juan Riancho, in Santander, displaying his most recent artwork, created for these weird times of lockdown and confinement in his workshop -a sanctuary in more ways than one-, "this place where everything makes sense and has an explanation" …, even CUANDO NADA TIENE EXPLICACIÓN ("WHEN NOTHING HAS AN EXPLANATION"), as the title for the show. Daniel in his purest form: nature, silence, truth.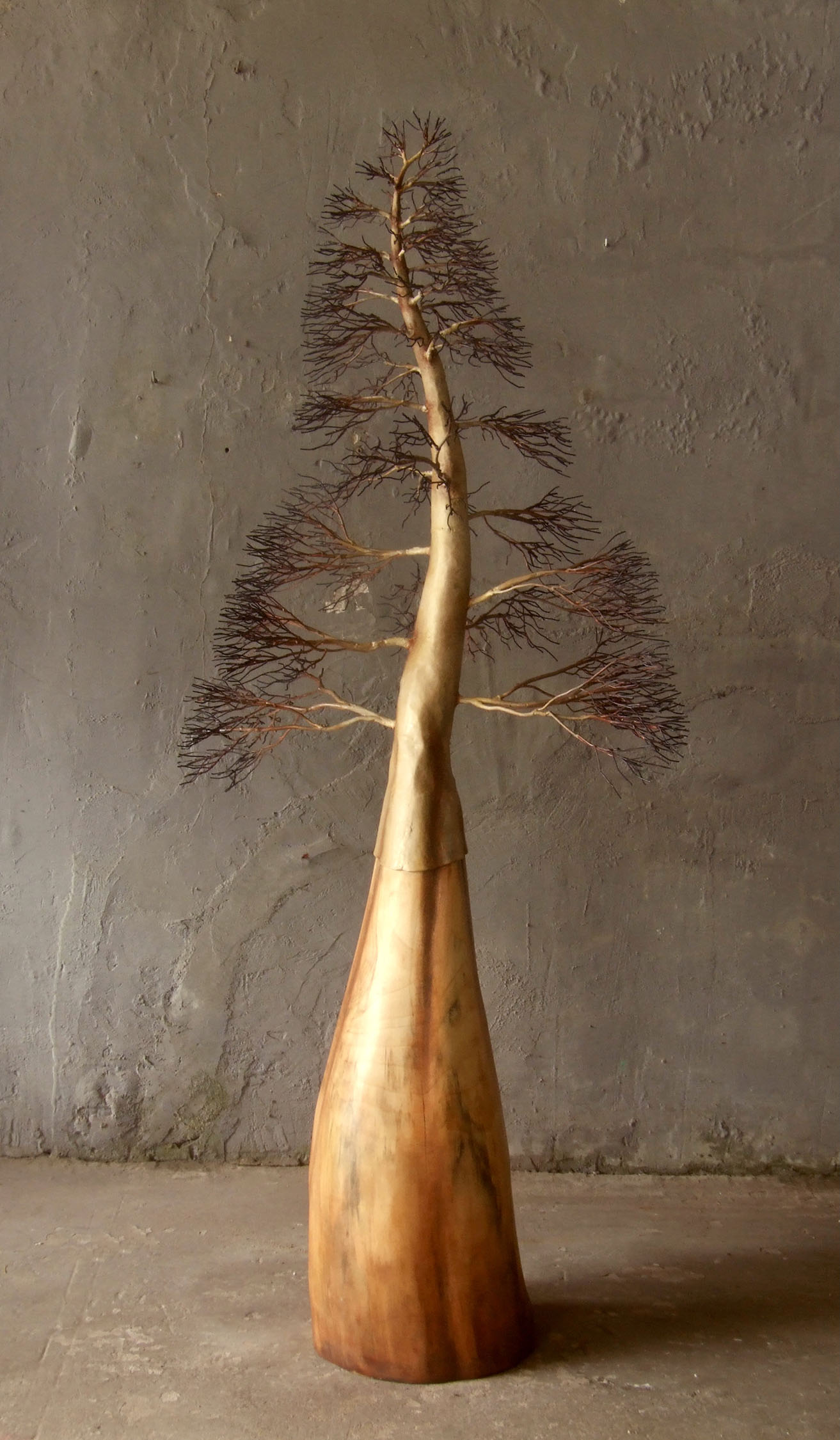 It is a process of sweetening up, it incorporates the chromatic nature of painting, as if, with the rough, inhospitable and tough atmosphere of the early years, we will reach more approachable, recognisable and pleasant nature, as well as it being more subtle.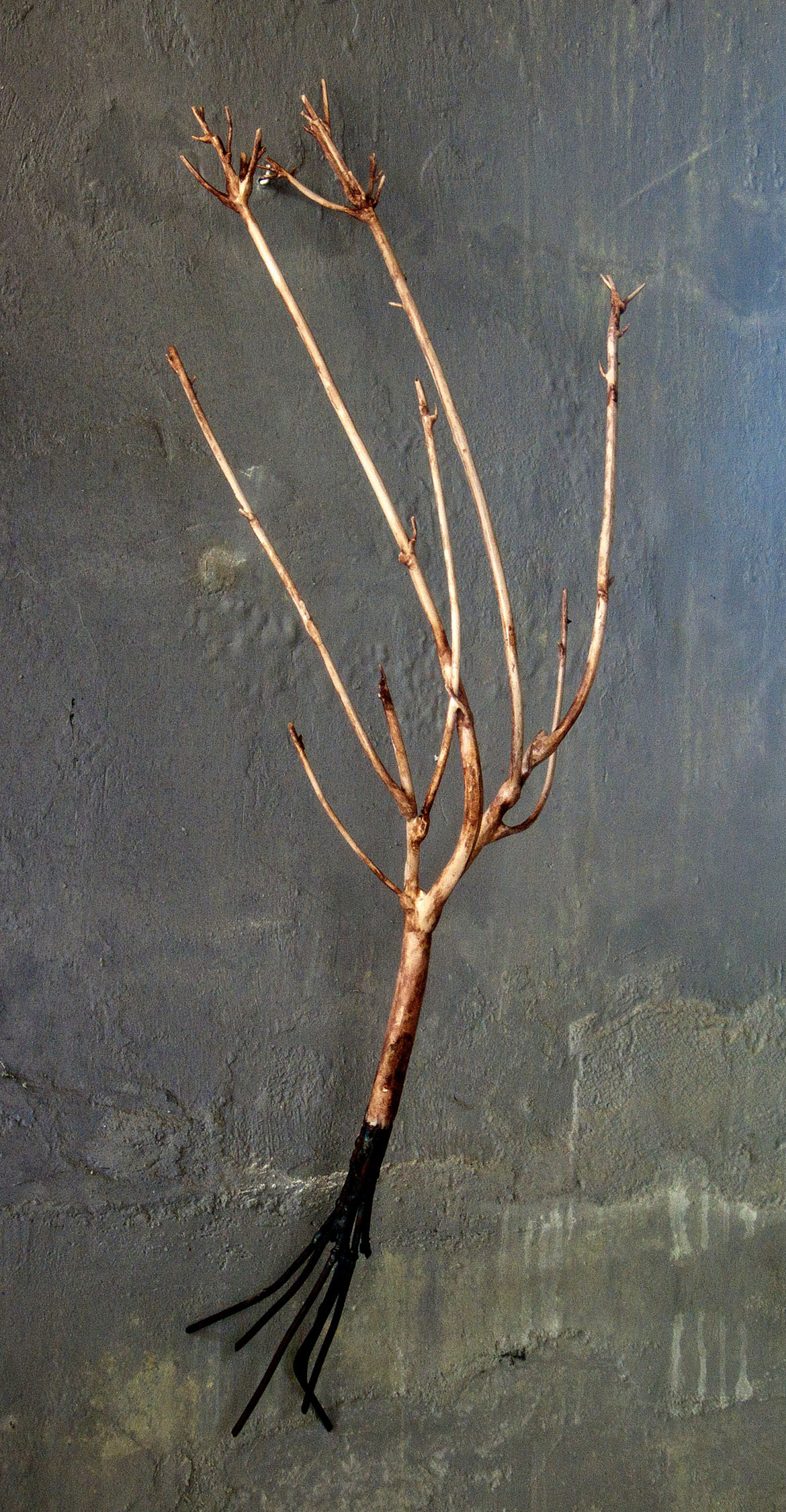 Furthermore, his works of art seem to have taken on a human form and have started abandoning the harshness of the outdoor grassy and pebbled spaces to welcome us into his house, to be good company in rooms or offices, sitting on floors and tables or as calligraphy on the walls. Nature my friend, until the end.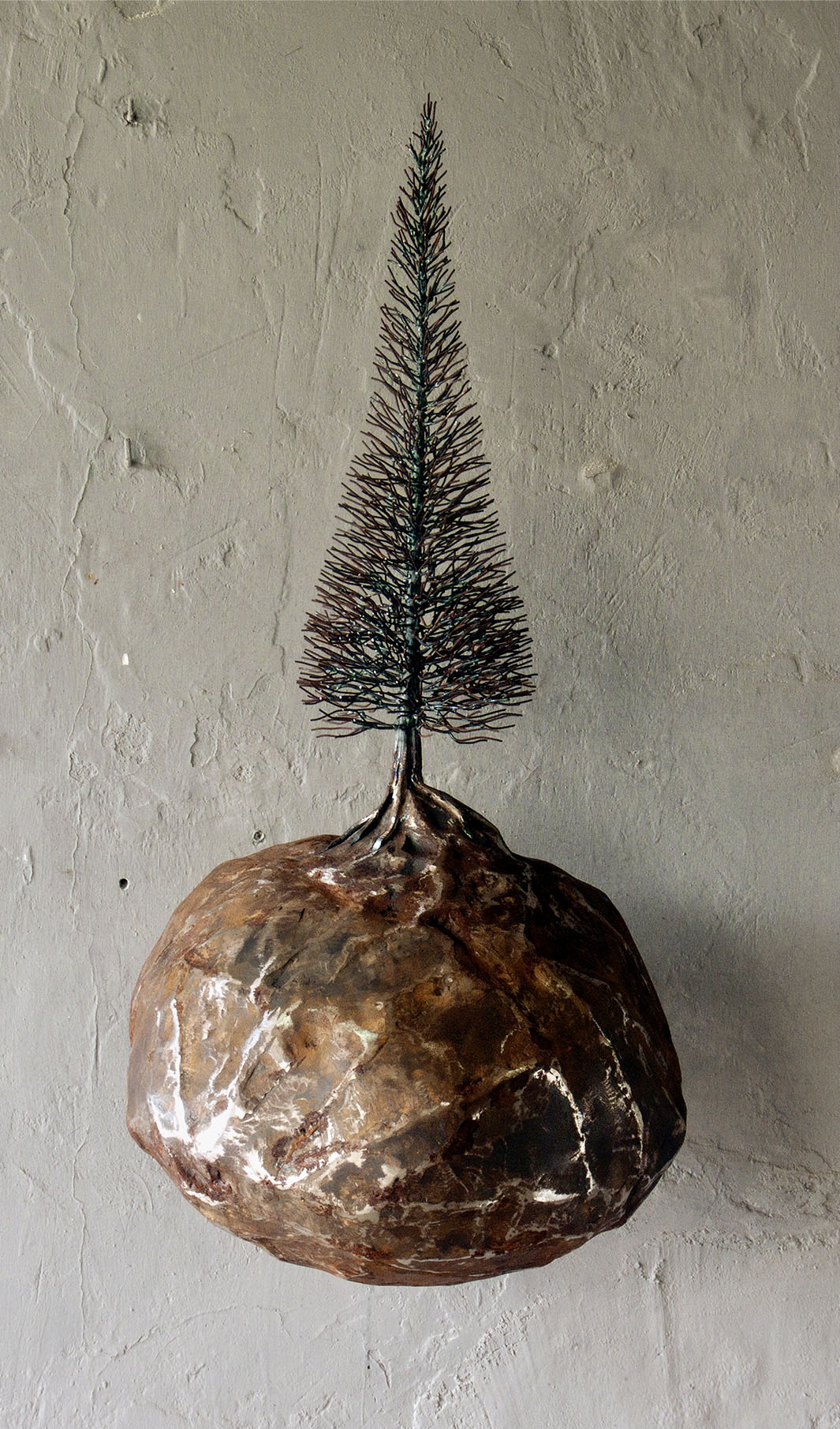 I like to think that every tree by Daniel, in addition, has an iconic character, it is all of the trees; their company is always that of a forest, for all of the trees. Like every one of us, all human beings.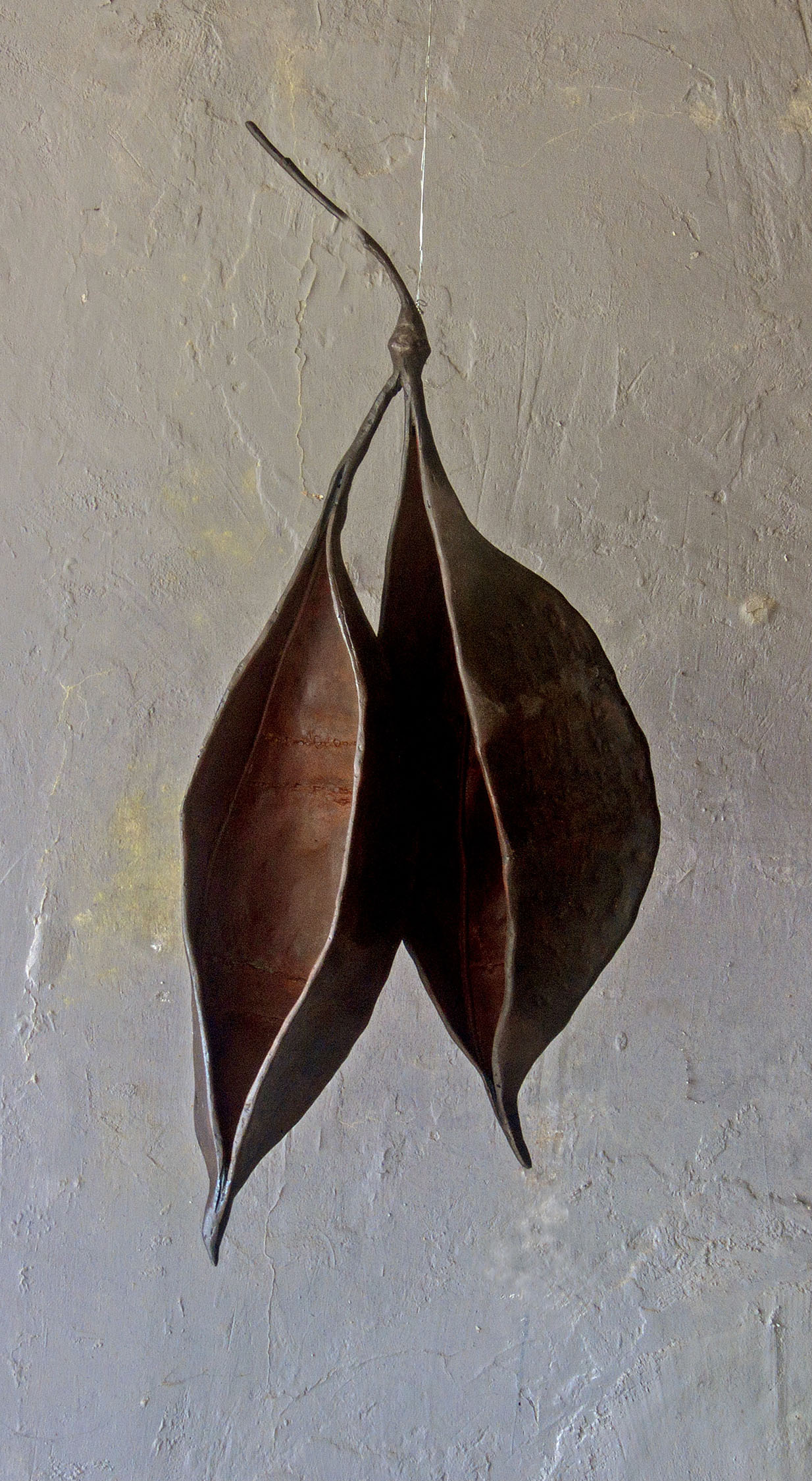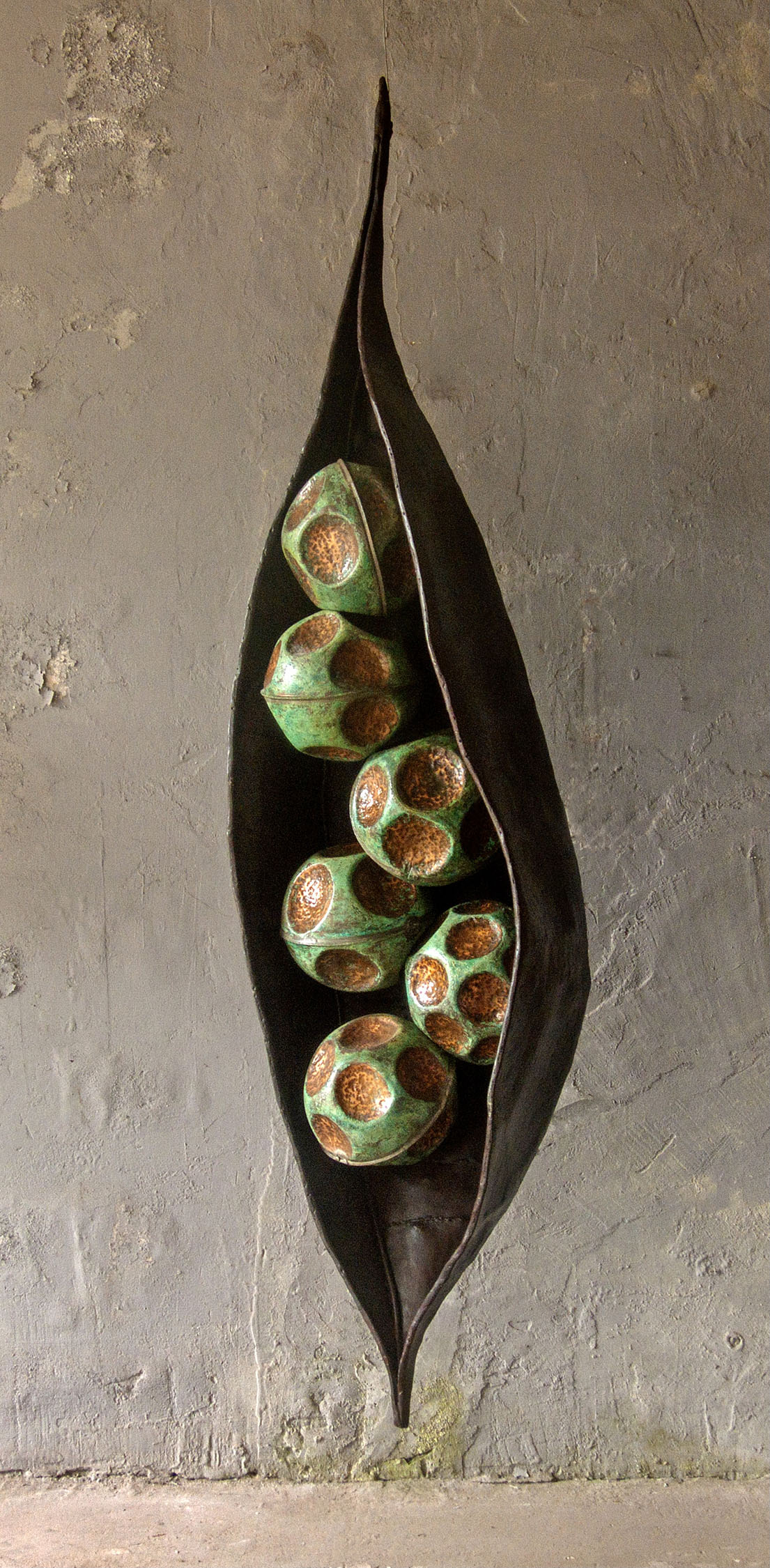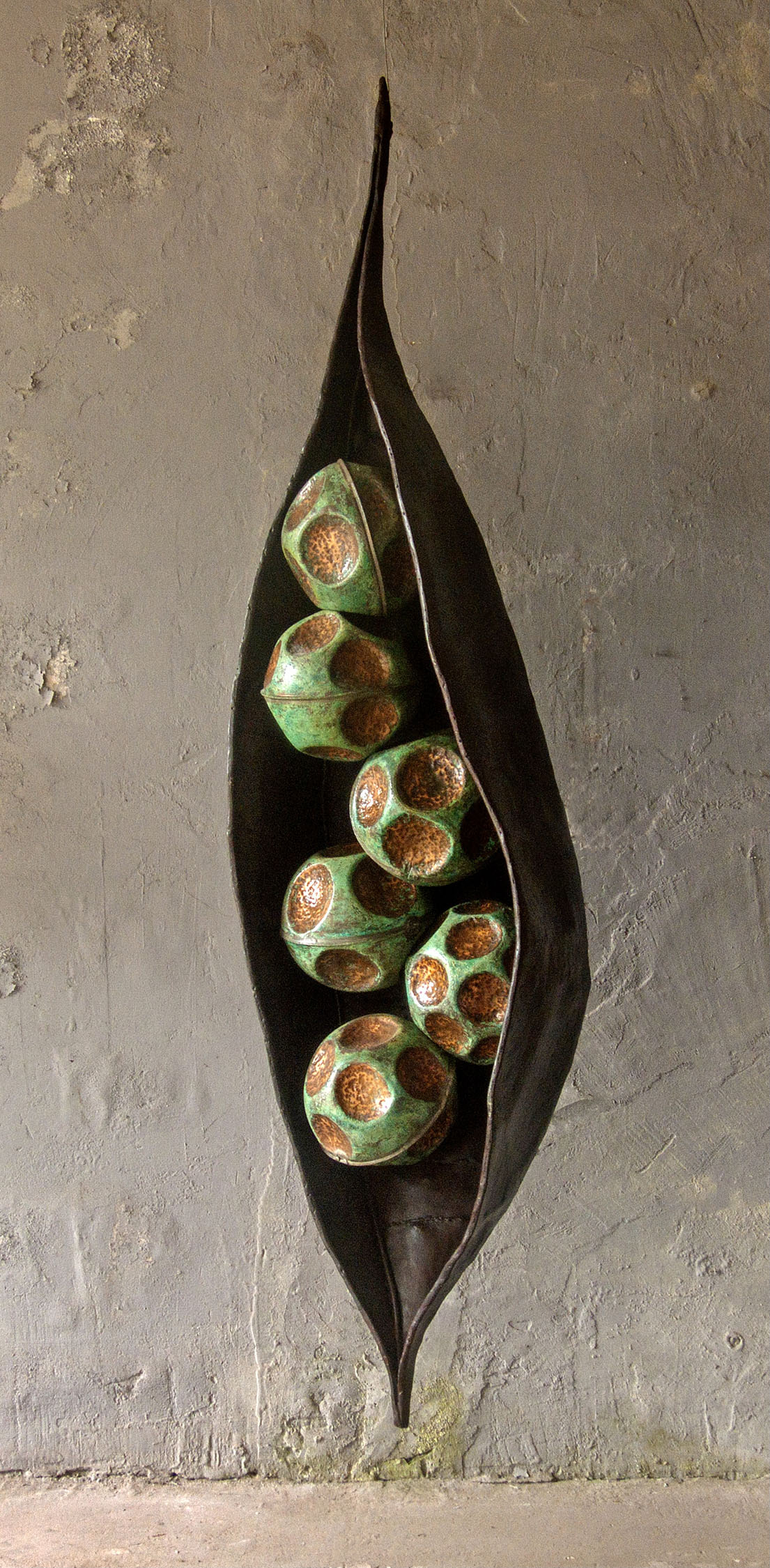 "When we are equal to things,
when we are scratched, it leaves a mark,
when we are hit, we are broken.
When we differ from things,
when we are scratched, we are hurt,
when we are hit, we are killed",
Daniel wrote in 1999 with the words of a blacksmith.