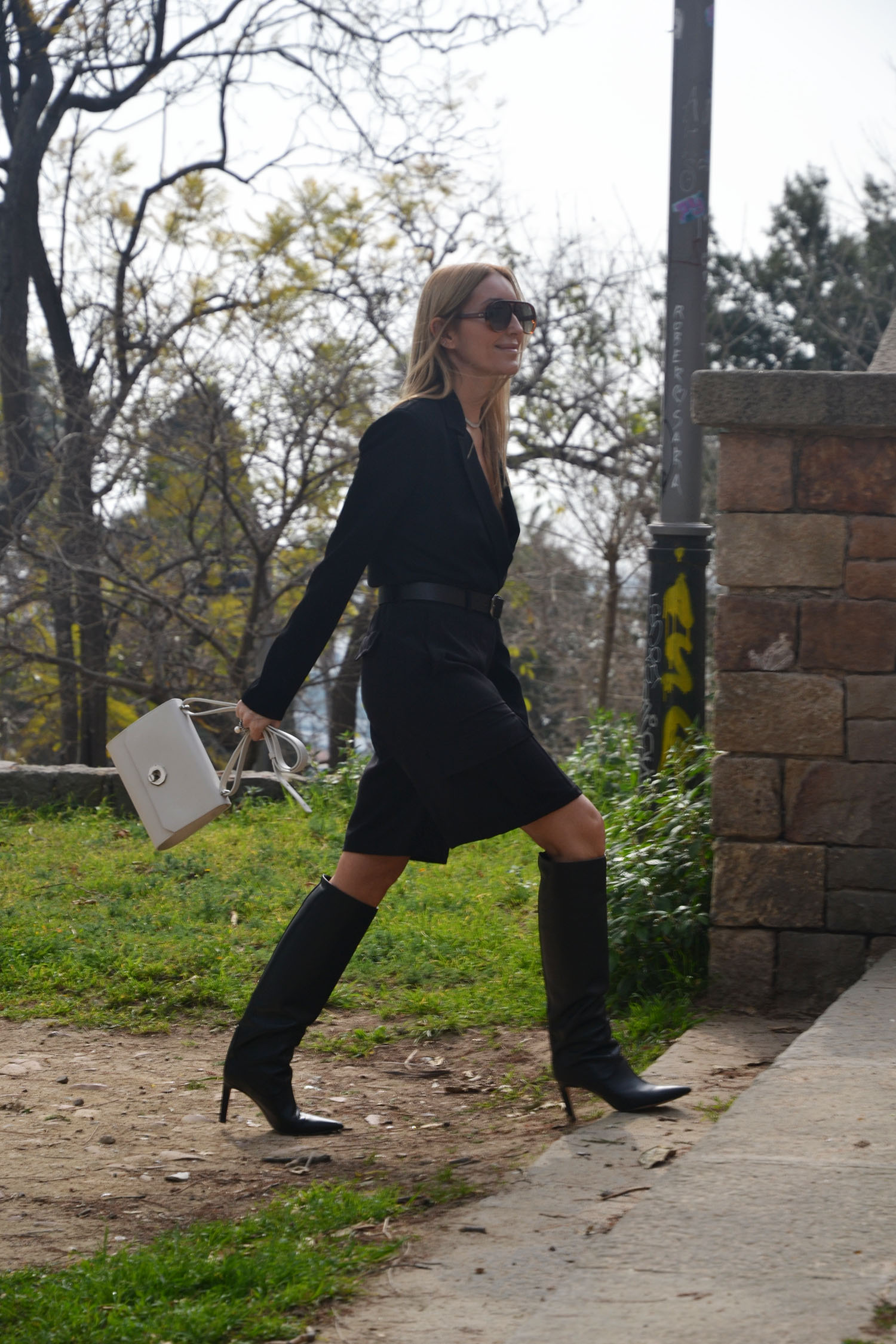 As I read: "The new power suit allows you to show off your legs without losing even the slightest bit of trendy authority. Although it's time for the oversized style, this icon from the eighties is also being reinvented with cycling-style shorts and fitted blazers."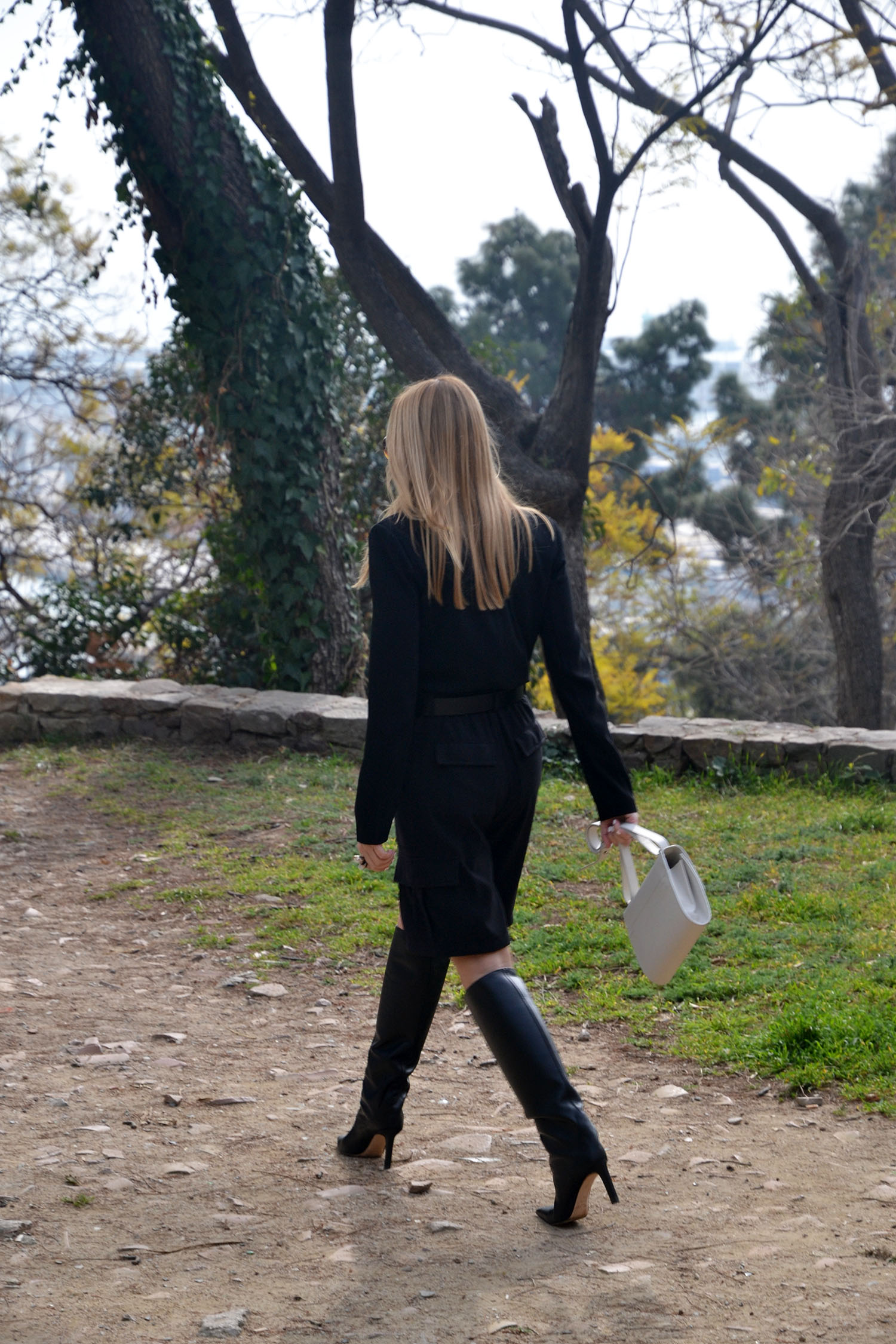 Things should be known as they are, it's a weird trend and not easy at all. This Spring we are being shown the blazers in different cuts, lengths and colours, all matching the Bermudas, in some cases adding the waistcoat into the mix, reworking the classic three-piece suit.
Light materials like linen in light shades are the hallmark for our looks that are combined with another one of the star items of clothing for this season, the cropped top, or bra on view. Greyish tones with neon flashes and deconstructed and asymmetric patterns, which update the tailored Bermudas dress code, maxing out, if it were possible, this trend that is tricky in itself.
My choice: Blazer body by the Italian brand Pinko from the Spring 2020 collection, with high-waisted and maxi-pocketed Bermuda shorts by the Danish brand Samsoe from the new Spring 2021 collection. The knee-high boots by Jimmy Choo are my current footwear of choice; when the warm weather heads our way, I will swap them for sandals.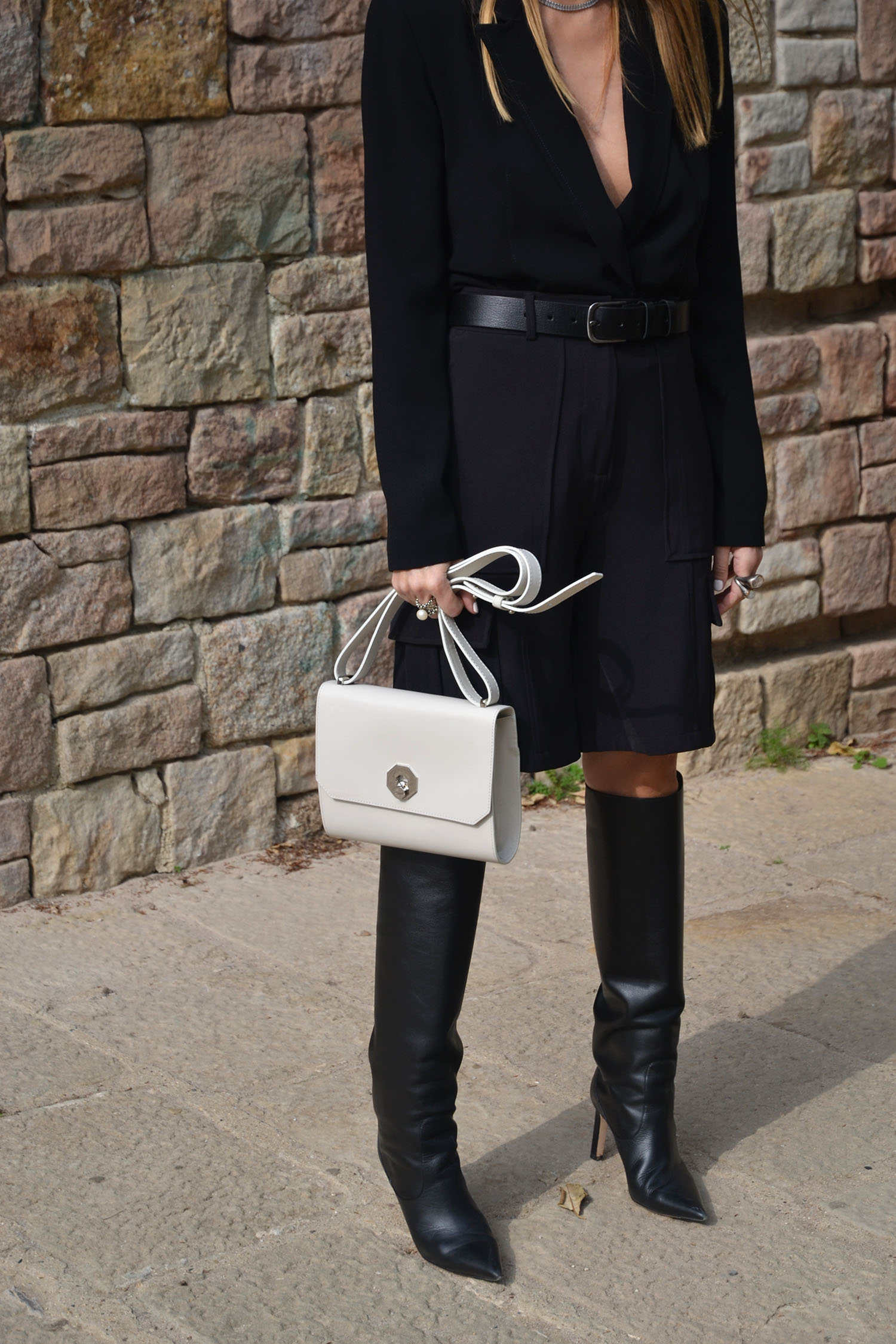 Body blazer: Pinko. Bermuda: Samsoe Samsoe SS 2021 for Tomates Fritos. Info: 932092617. Boots: Jimmy Choo. Necklace: Sita Nevado. Pearl ring: LauraB. Sunglasses: Dior.
Photography: Gorka González.
Hair – Woodlights and manicure: Vanitas Espai.