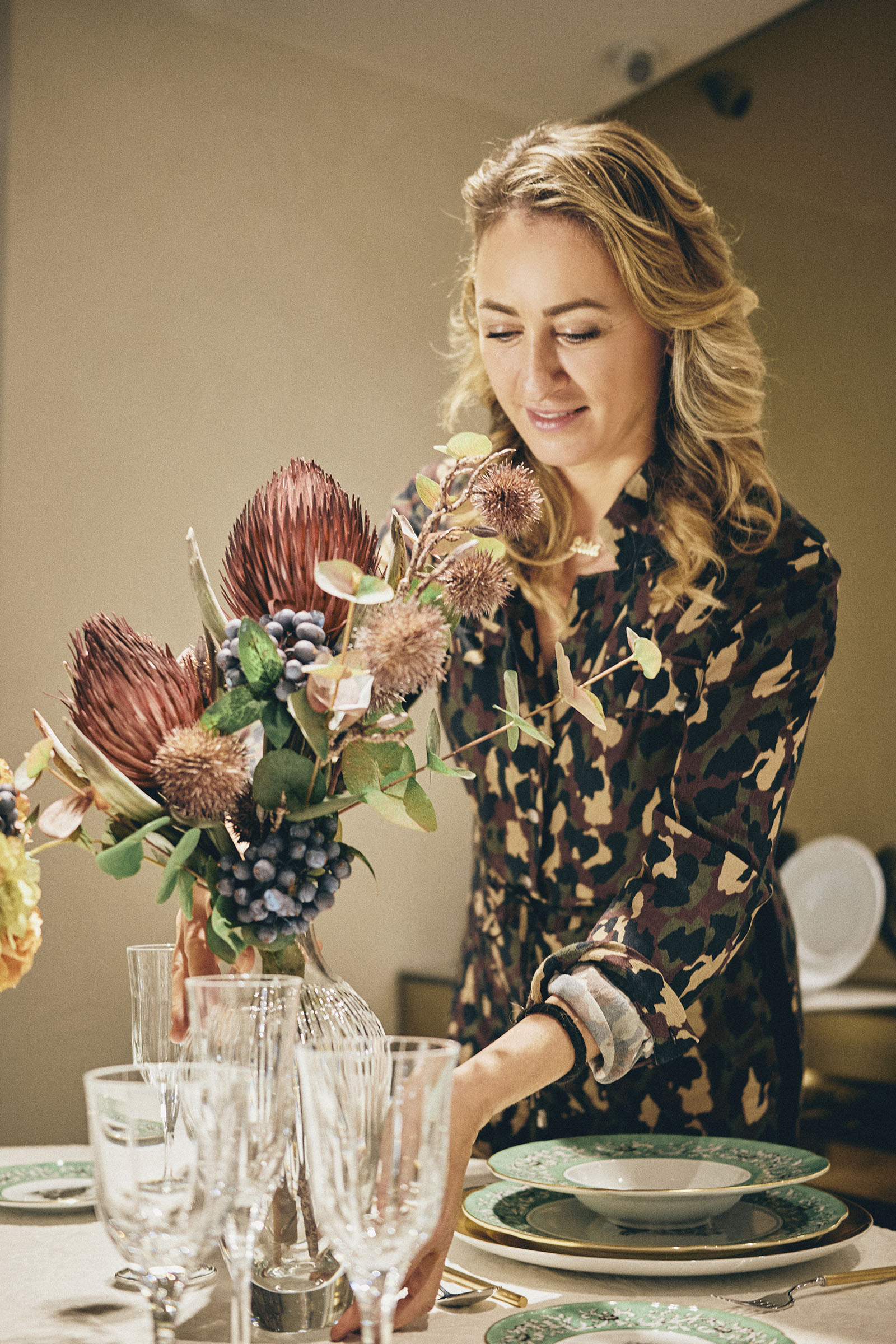 As you know, on 3 November I published an article sharing the opportunity Vista Alegre gave me to decorate an autumn table. Part of the challenge of dressing the table consisted of accompanying its crockery, cutlery and glassware with pretty flowers.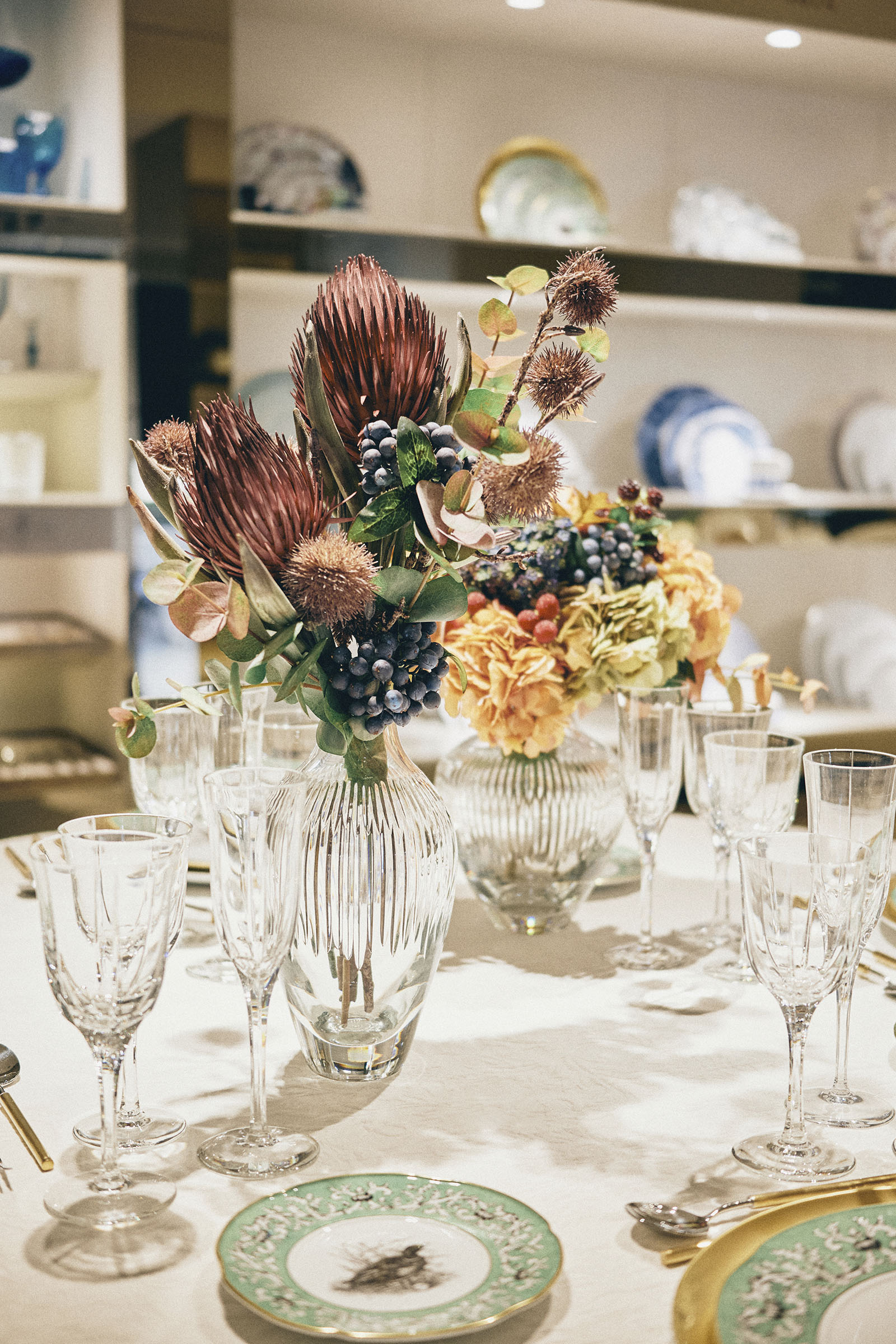 The aim was to leave my autumn table on display for several weeks in the Vista Alegre shop, at 467 Avenida Diagonal in Barcelona, so that anyone who wished to do so could come and admire it. The flowers had to look impeccable for this exhibition and not wilt, and of course I chose to hire the services of what I consider to be the best makers of artificial flowers and plants in Barcelona, Bossvi.
Their commitment, creativity and decorative style are never disappointing, and once again, this was the case.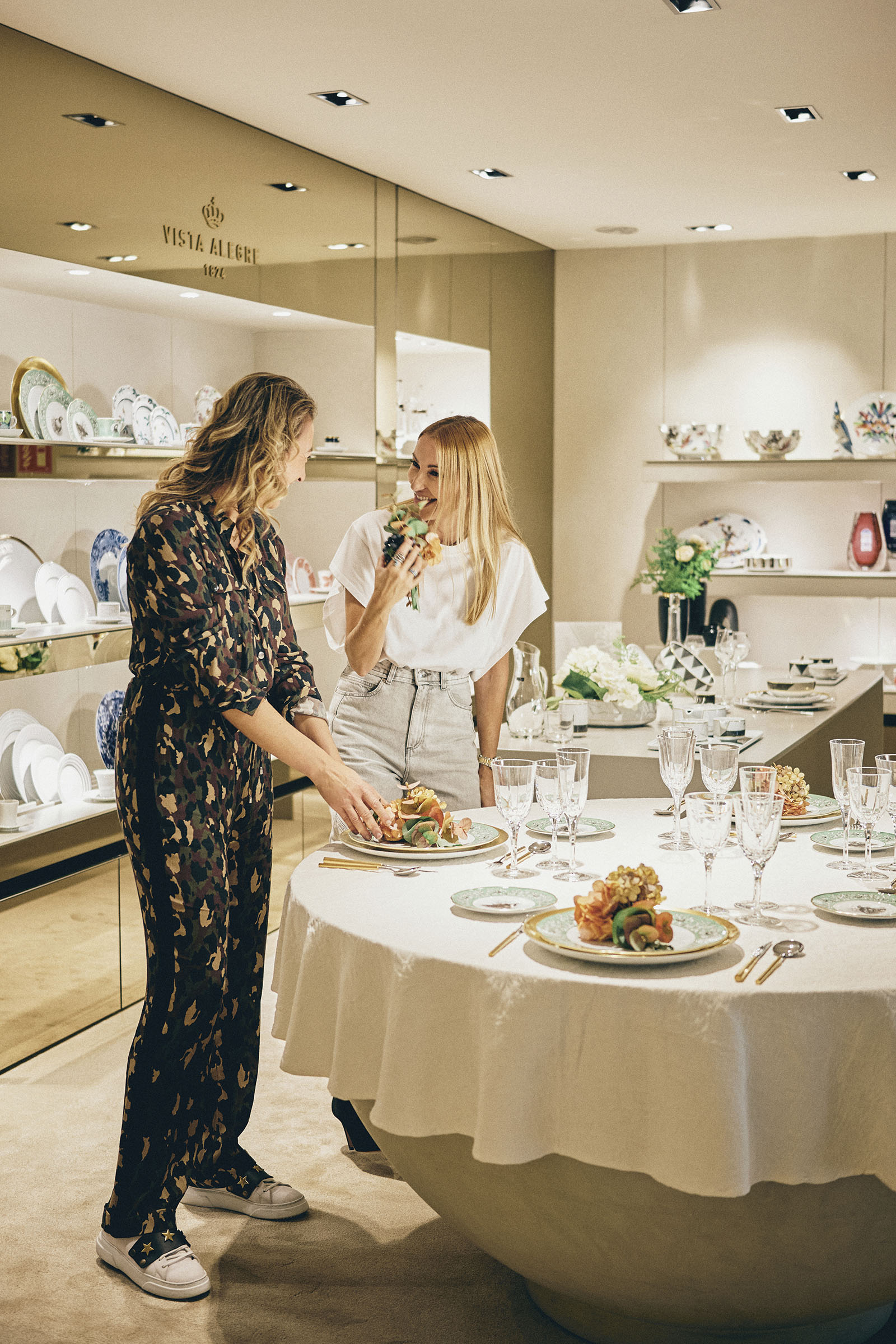 I showed them the crockery, cutlery and glassware I had chosen. I brought the glass vases with geometric carvings in simple, modern shapes to their place at number 78, Calle Londres in Barcelona, so that we could jointly decide which flowers would look best.
The aim? For the composition and the colour combination to exude the essence of autumn. Proteas, alliums, peach hydrangeas, oak leaves, acorns, lilac feathers, madrone berries, blackberries and blueberries, among other red fruits, achieved the desired visual result.
On this occasion, as on many others, the idea of decorating in a sustainable and long-term way with various top-quality floral creations by Bossvi was the perfect option. They are unique decorative compositions designed to occupy a space in a harmonious way.
Photography: Jon A. Herrera.
Location: Vista Alegre Barcelona Shop.
Production and styling: Mariona Planas.
T-shirt and jeans: Iro Paris AW 2021 for Tomates Fritos.
Makeup: Núria Ribera.
Hair: Vanitas Espai. Manicure: El Salón by Aura Institut.